The Apapa-Wharf Road That Dangote Reconstructed; See What Parked Trailers Are Turning It To (PHOTOS)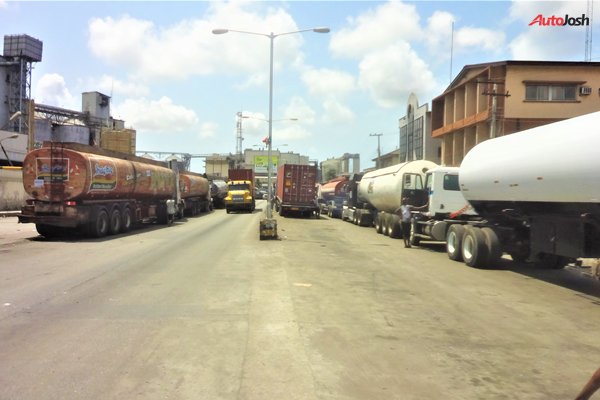 For years, the Apapa-Wharf Road in Apapa, Lagos was in a chronic state of disrepair.
The road was notorious for dreaded traffic gridlock at the Apapa axis.
However, on June 17, 2017 , the Minister of Power, Works and Housing, Babatunde Fashola, signed a N4.34 billion Memorandum of Understanding (MoU) with AG Dangote Construction Company Ltd and some other stakeholders for reconstructing the Apapa-Wharf Road.
The project was to be supervised by the Ministry of Works and Housing and funded by AG Dangote Construction Company Ltd, the Nigerian Ports Authority (NPA) and Flour Mills of Nigeria Plc.
On September 2018,  reconstruction work on the Apapa-Wharf Concrete Road was completed.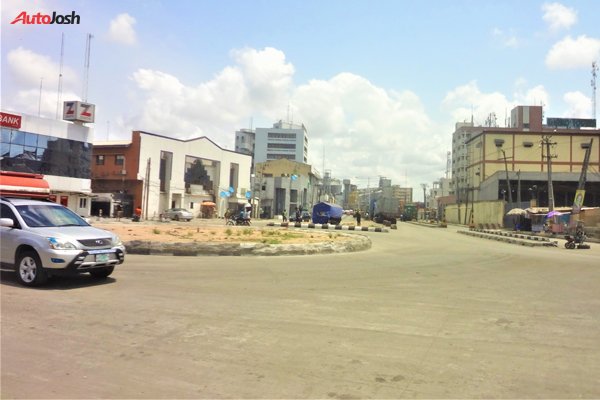 The four-kilometre dual carriageway, built with cement, has a median, walkways and side barriers on the various sections painted in black and white.
With the completion of the road, gridlock on the Apapa Road is expected to ease.
Today, the gridlock on the Wharf road have relatively reduced.
However, a cause for worry is the almost permanent presence of heavy-duty trucks and trailers on the 4-kilometer stretch of the road.
As a result of their activities, some wears are already being noticed on some part of the freshly reconstructed road, notably at the NPA/Wharf end of the road.
See photos below.
P.S: These photos were taken on a recent public holiday.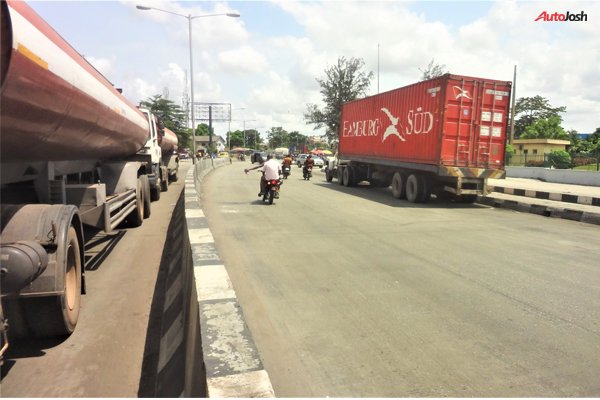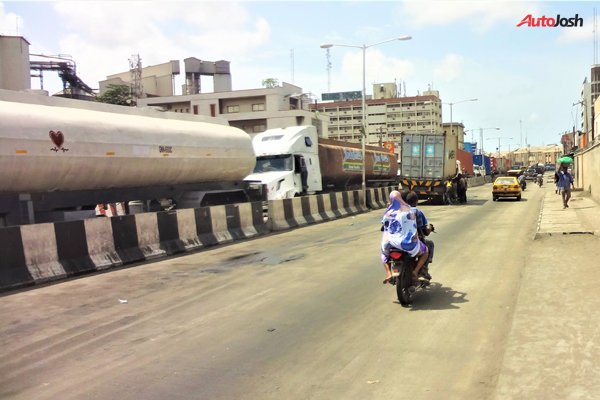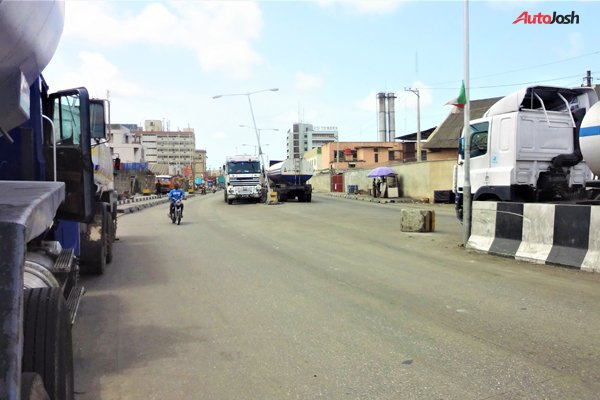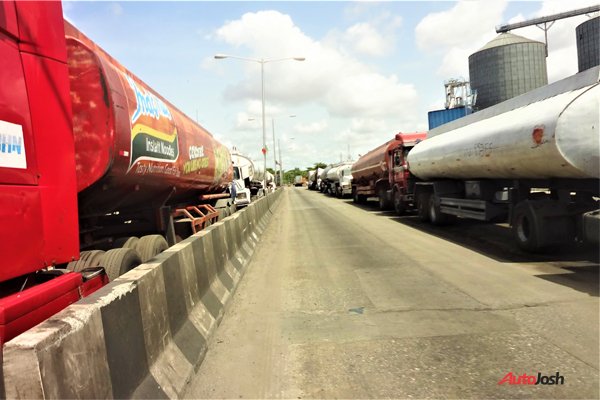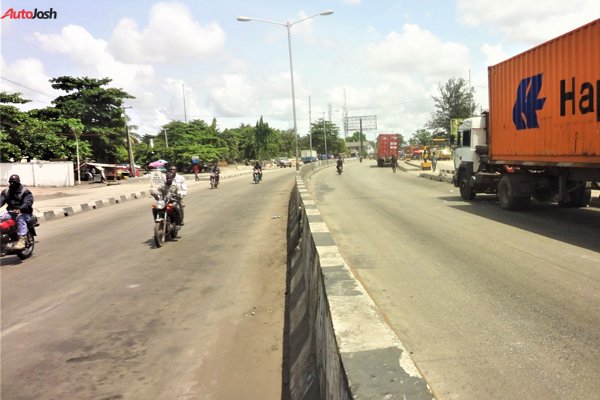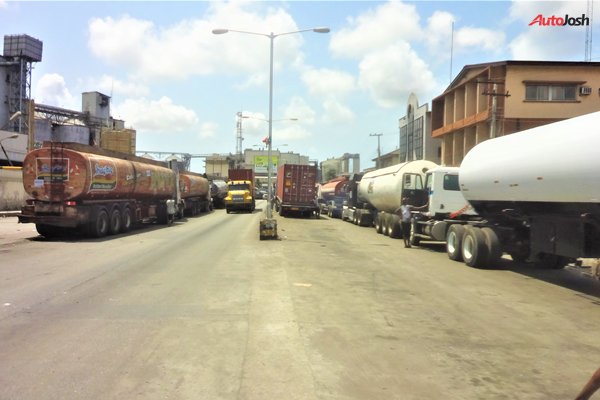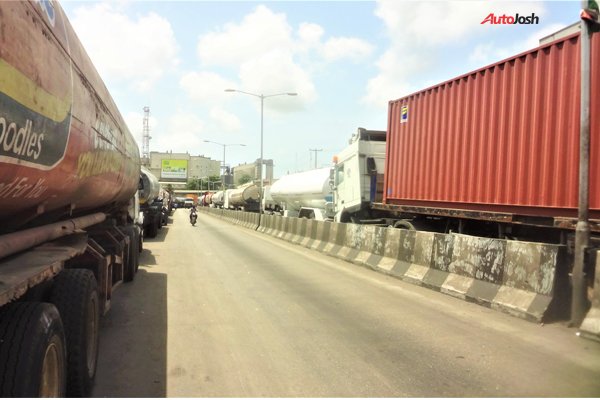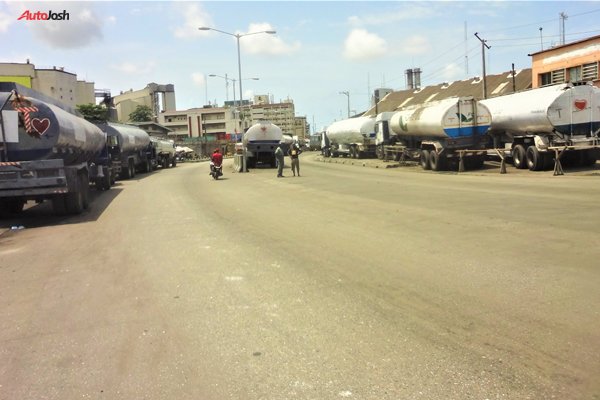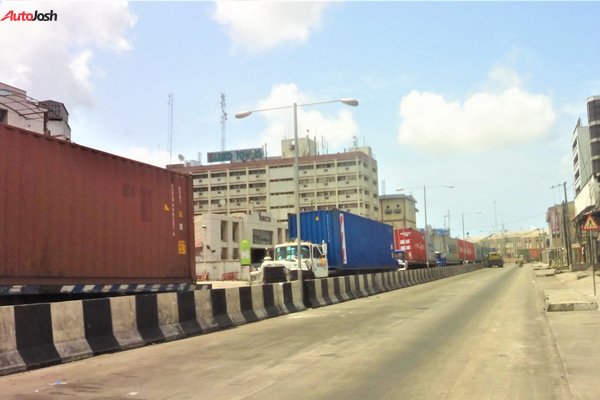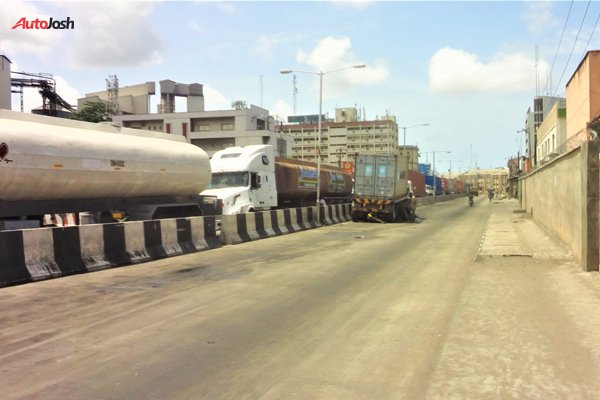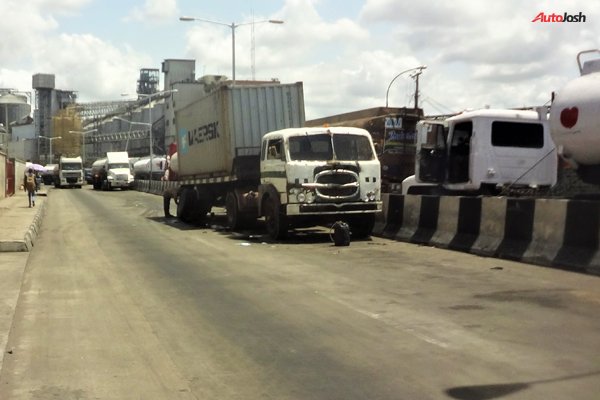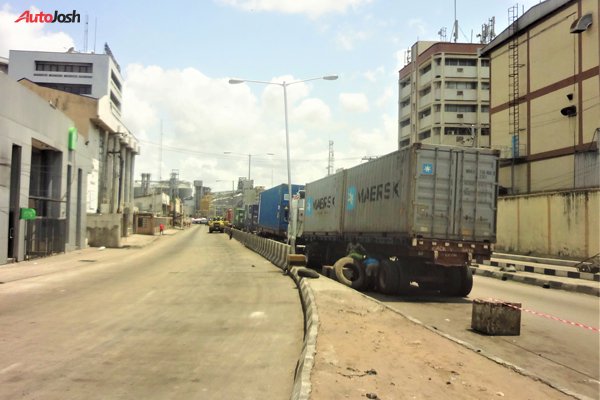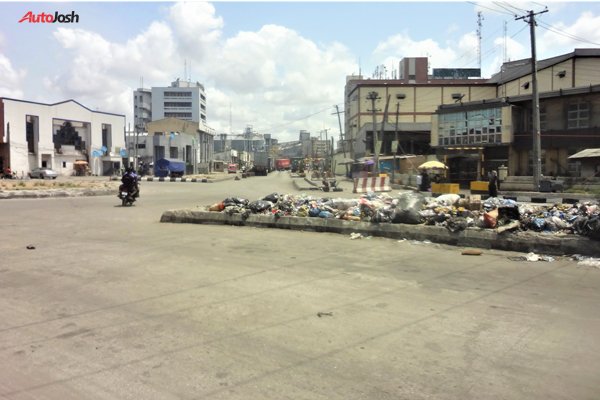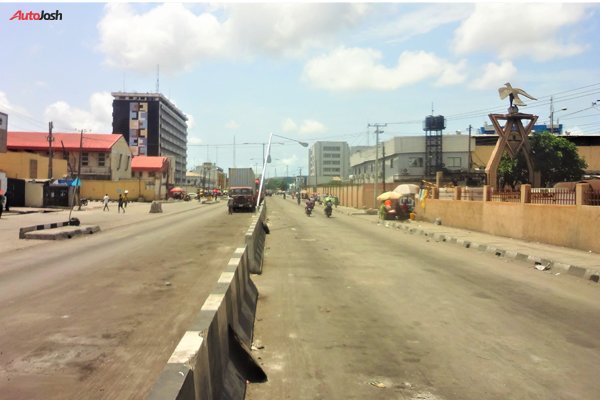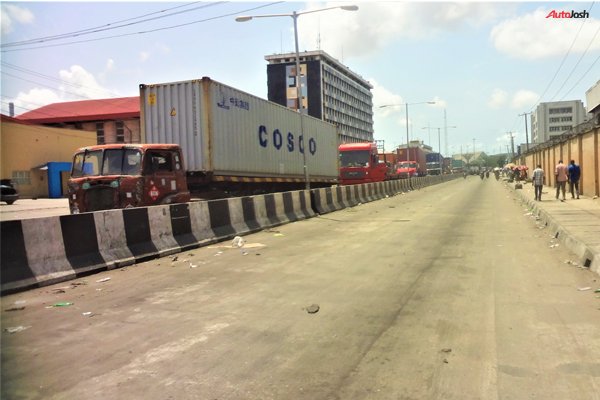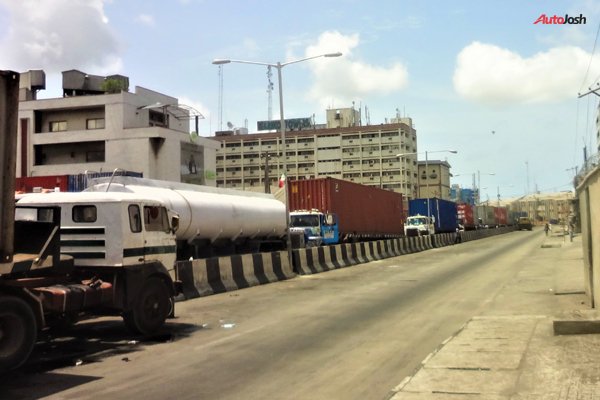 The photos below show the degradation of the newly constructed Wharf road at the Wharf/NPA gate section.