The Boss! Russian President Vladimir Putin Rides Legendary Ural Motorcycle With The Night Wolves Bikers
Russian President, Vladimir Putin, on Saturday visited the controversial annexed Crimean peninsula to attend Shadow of Babylon international bike show that was organised by Night Wolves Motorclub.
But this time, the former  KGB agent didn't go with his famous official state car, the armoured Aurus Senat Limo, nicknamed the "Bunker-On-Wheels".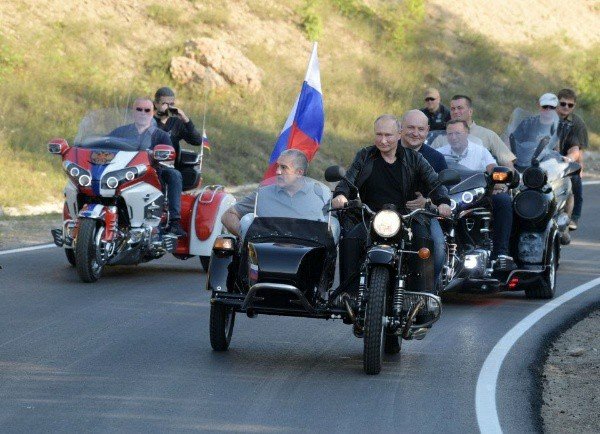 The leather-clad special guest of honour arrived at the event atop a Legendary Ural Motorcycle alongside the leader of the nationalist motorcycle group Aleksander Zaldostanov, better known as 'The Surgeon'.
The Night Wolves are right-wing nationalist bikers' group close to President Putin. The group, who receives significant funding from the Russian government, are staunch supporters of Russia's annexation of Crimea.
Speaking to a crowd of motorcycle fans in Sevastopol, Putin complimented the Night Wolves for setting a great example to the country's youth.