Lil Uzi Gifts Himself A ₦618m Bugatti Grand Sport Once Owned By Floyd Mayweather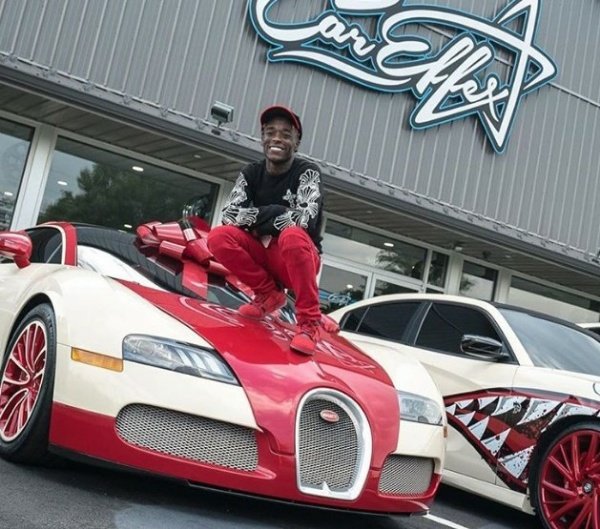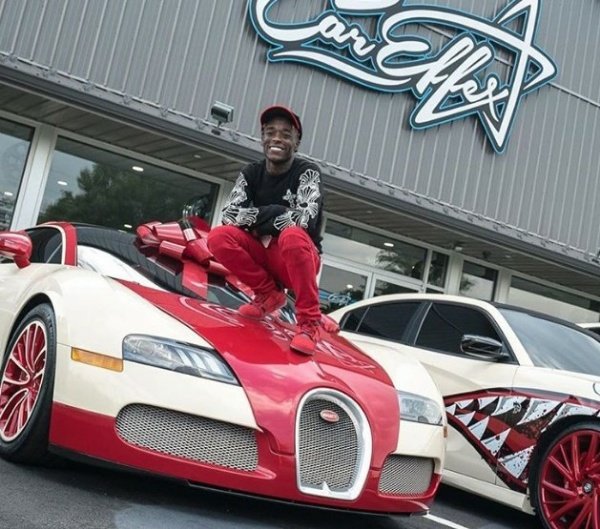 American rapper, singer and songwriter, Symere Woods, known professionally as Lil Uzi Vert, celebrated his 25th birthday few weeks ago by throwing a lavish birthday party in NYC and gifting himself a $1.7m 2012 Bugatti Grand Sport that once belonged to Floyd Mayweather.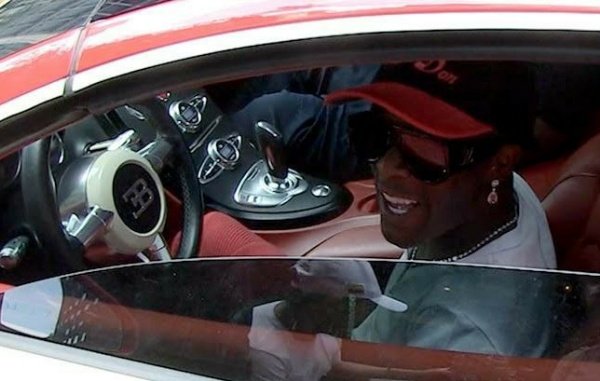 The rapper flaunted the luxury Hypercar on Instagram, along with some of his other 10 rides including a Lamborghini Urus, Rolls-Royce Cullinan, and Audi R8.
He said about his luxurious rides:
"These like my kids,"
"If I'm iced out, you think my car is not iced out?"
Lil Uzi bought the $1.7m Bugatti Grand Sport — which Mayweather got before his 2017 fight against Conor McGregor for $3.3m — from celebrity car broker RD Whittington. He also paid $20,000 to get the Hypercar delivered from Los Angeles.
The red and white Bugatti Grand Sport now looks a little different after a $10k custom wrap by CarEffex.
Floyd Mayweather still boast at least a Bugatti (once had 3 at a time) in his amazing fleets and according to his Nigerian-born pal, Obi Okeke also known as Doctor Bugatti, each of the Bugatti's cost about ₦21.8m ( $60,000 ) to service.
What Do You Think?