The Last Volkswagen e-Golf Rolls Off The Assembly Line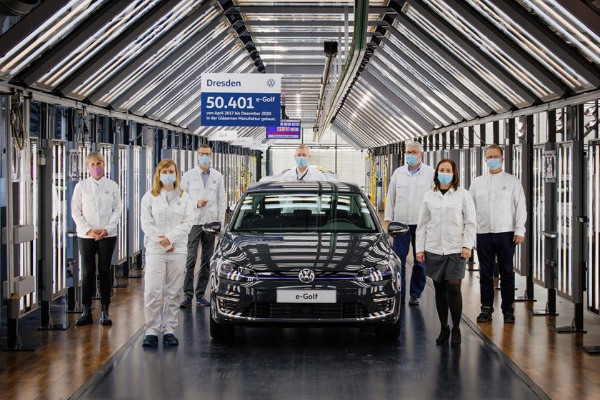 Volkswagen officially ends production of all-electric e-Golf as it prepares to ramp up production of ID.3 to meet demands.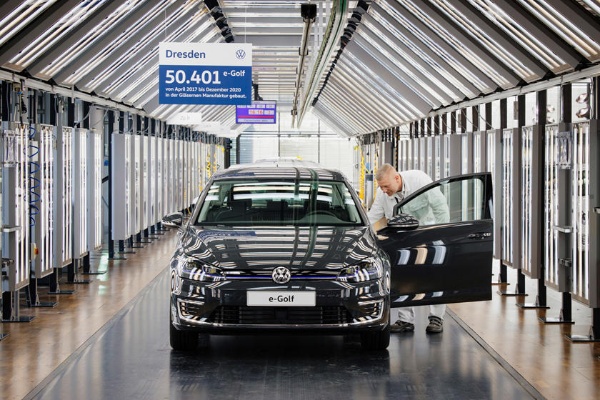 The last all-electric e-Golf has rolled off the assembly line at the Transparent Factory in Dresden, Germany; where a total of 50,401 examples were manufactured since 2017.
In total, 145,561 e-Golfs were built in Dresden and Wolfsburg facilities, in Germany, since Volkswagen debuted the electric hatchback in 2014.
According to VW, the Transparent facility in Dresden will now be converted as it prepares to boost the production of ID.3 to meet customers demands.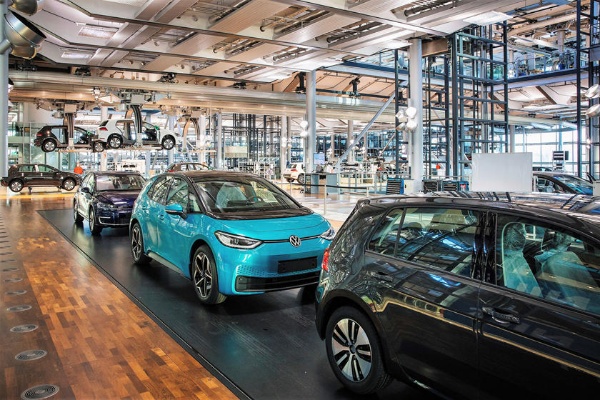 Danny Auerswald, head of the Dresden plant, said :
"The end of the e-Golf is also the start of the final preparations for the ID.3. In just a few weeks, we will be opening the next chapter for the Transparent Factory,"
"After Zwickau, we are the second location in Europe to manufacture vehicles based on the new modular e-drive system. Volkswagen is thus underlining the importance of the Saxon plants in the group-wide E-offensive."
Production of the electric ID.3 hatchback, alongside the ID. 4 SUV, started late in 2019 at the VW's Zwickau facility, also located in Germany. Volkswagen has already delivered around 30,000 ID.3 all-electric cars.