The Milivie 1 Is A Restomod Volkswagen Beetle Worth 570,000 Euros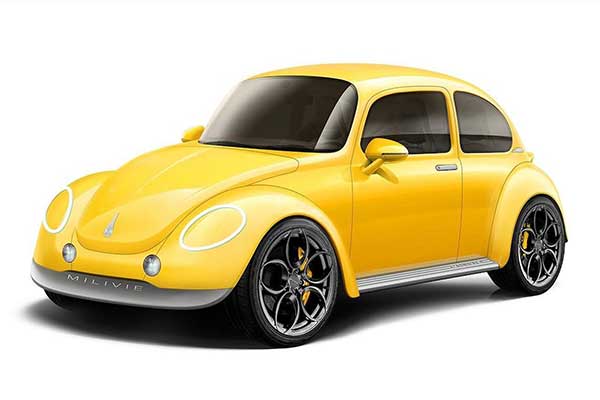 Milivie Design has prepared the Milivie 1, a restomod of the original Volkswagen Beetle. Only 22 of them will go into production with an initial price of 570,000 euros.  The car has several design changes, new LED lights, a ducktail spoiler and inside we find two 12.3-inch digital screens, one for the instrument panel and one for the infotainment system. There are multiple display modes, including showing analogue gauges. Occupants have multiple ways to charge devices, including wireless, 220-volt, USB, and USB-C.
The company uses a VW Beetle 1303 as a base to build the Milivie 1 and then needs more than 1,000 man-hours to build it. The project is the brainchild of German Jonathan Engler.
It installs a new suspension with double wishbones, front and rear disc brakes with 6-piston and 4-piston callipers respectively, and is powered by an air-cooled flat-four 2.3-litre engine with two Weber carburettors that has a fully electric ignition system. Combined with a 4-speed automatic transmission, the drive is sent to the rear wheels.
The first Milivie 1 is expected to be delivered to its owner in July 2023, while the last is in May 2025. The 22-model production run is because of the original Beetle's total volume of 22 million units. Milivié will work with clients and tailor each car to the customers. It'll deliver the first of them in July 2023 and will hand over the final one in May 2025, according to the company's plan.