Porsche's Most Practical Vehicle, The Cayenne SUV Clocks 20 Years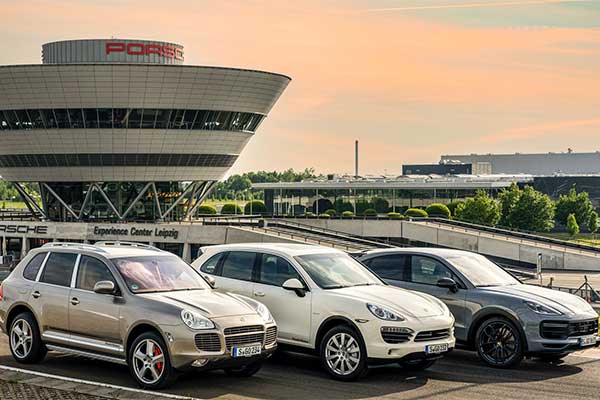 Back in the day, when you hear a Porsche, what comes to mind is the 911 or the Boxster, but that has changed as Porsche has expanded its lineup to include practical models and started with the Cayenne in 2002. Since then till now, the German automaker has seen its success grow with the Cayenne and spanned other practical vehicles like the Panamera and now the Macan SUV (add the Taycan EV to the mix). That aside, our primary focus is the vehicle that started it all, the Cayenne and we will look at how it all began.
Originally dubbed project 'Colorado' (E1), the Cayenne would be co-developed with Volkswagen. Each company would contribute based on its strengths so in this case, Porsche built the platform and VW provided expertise on large-volume sales. To further differentiate the two models, each brand would use its own drivetrain and chassis set-up. The result is an SUV that has been a sales and innovation leader for Porsche ever since. The 1st gen model saw the introduction of Porsche Active Suspension Management (PASM), a system that constantly adapts and controls the damping force of the suspension to help aid performance on a variety of road surfaces.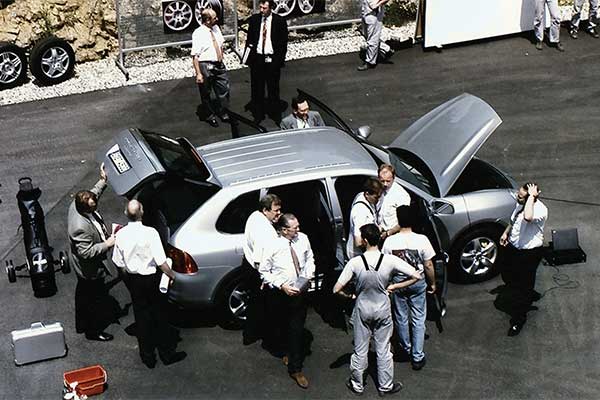 The second generation of Cayenne (E2) introduced a whole new styling upgrade and the integration of a new and improved central console. Porsche continued with its introduction of innovative technology by releasing a new range of E-Hybrid models which remain consistently desirable today. By the time the Cayenne (E3) was released in 2019, it was clear that the E-Hybrid models were capable of remarkable performance and fuel economy combined. In everyday driving modes, the most powerful model in the line-up is the Cayenne Turbo S E-Hybrid which features a 680bhp, 4.0L V8 and additional electric motor that could deliver up to 60 MPG and had the ability to travel from 0-62 MPH in just 3.8 seconds.
The latest model to be released to the market, the Cayenne Platinum Edition benefits from the addition of several previously non-standard options such as, LED Main Headlights including Porsche Dynamic Light System (PDLS), a panorama roof system which is now standard for the Cayenne, Cayenne S and Cayenne E-Hybrid models. Bose® Surround Sound System, Ambient Lighting, Porsche Crest on the headrests and analogue clock on the dashboard. The new Cayenne Platinum Edition offers the complete package.
Across these two decades, the Cayenne has been a huge success for the brand. The first generation alone sold more than 276,000 units and the millionth Cayenne ever sold rolled off of the production line in 2020. According to Porsche, more than 80,000 more SUVs were sold last year. Here's to another twenty years of refinement.