One Millionth Porsche Cayenne Just Rolled Off The Assembly Line
The one millionth Porsche Cayenne has rolled off the assembly line since it entered production 18 years ago.
Cayenne, now in its 3-generation, is first Porsche with four doors and the automaker's first-ever SUV.
The SUV, worth N75m, currently sits in the garages of Obafemi Martins, and Davido's girlfriend, Chioma.
The one millionth copy of Porsche's first-ever sports utility vehicle (SUV), the Cayenne, has rolled off the assembly line in Bratislava, Slovakia.
The commemorative model is a Porsche Cayenne Coupe GTS finished in Carmine Red. It is currently on its way to a German customer.
Today, the Cayenne will be remembered as the model that literally saved Volkswagen-owned Porsche from a financial ruin.
Porsche Cayenne made its debut in September of 2002 at the Paris Motor Show. Since production started 18 years ago, the nameplate has become one of automakers best-selling model.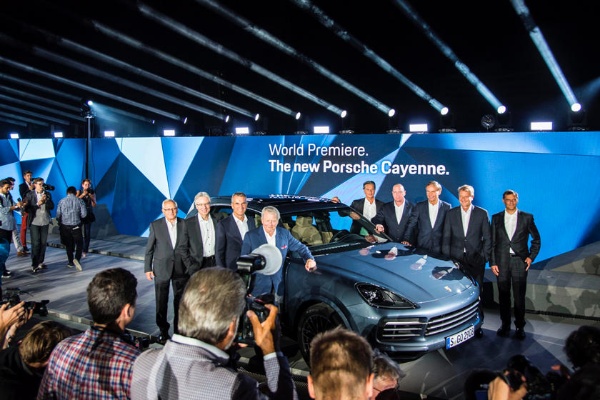 Hans-Jurgen Wohler, Porsche's former product line VP, recalls that Porsche, known for its sportscar, knew the Cayenne will be hit.
"Ferry Porsche once said that if we would build an off-road vehicle in line with our quality concepts, it would certainly sell,"
"It was a bold decision to build an SUV at the end of the 1990s, but this decision meant that Porsche was able to surpass all expectations just a short time later,"
Since its unveiling, the SUV, now in its third generation, has expanded to high-performance Turbo and Turbo S, the sporty GTS and the Cayenne Diesel variants.
The Cayenne SUV currently sits in the garages of Obafemi Martins, and Davido's girlfriend, Chioma. Just last week, Malivelihood presented the luxury SUV worth N75 million to Deola Smart during their traditional wedding.