These Are The 6 Most Powerful Engines By Cylinder Count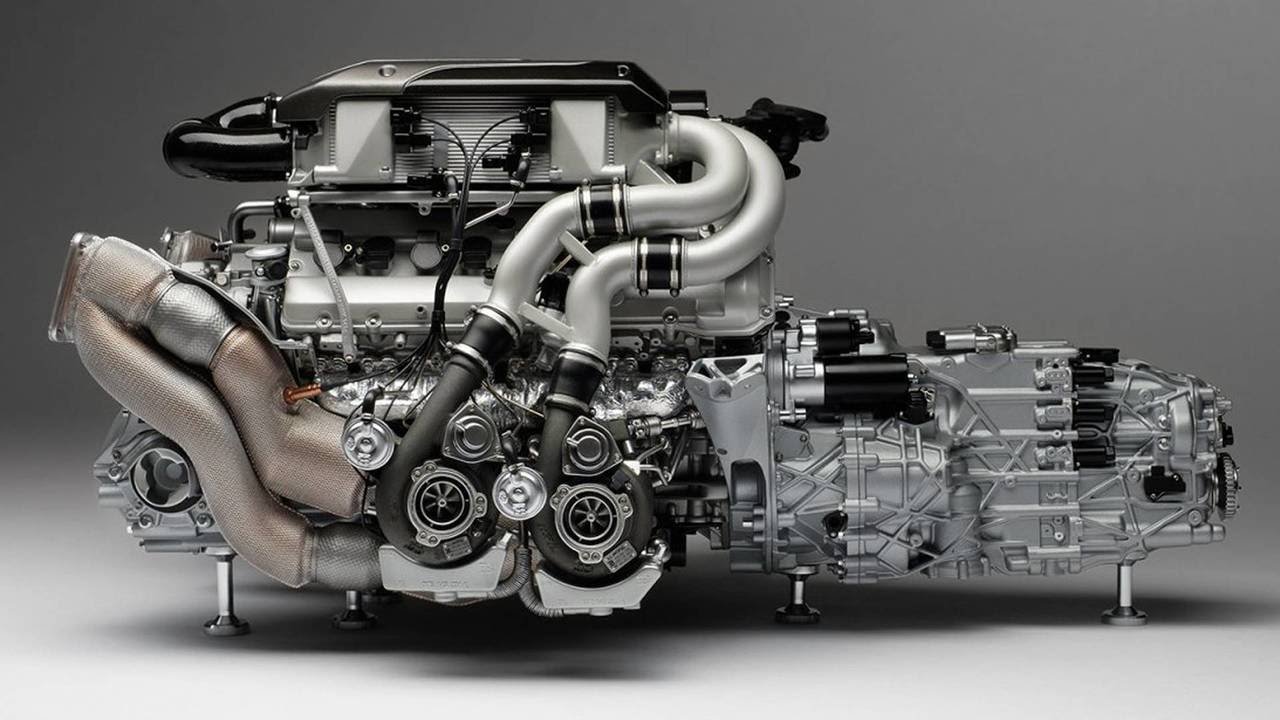 Bugatti 8.0-Liter W16
Not all engines are created equal. In addition to generating vastly different amounts of power, engineers have a wide array of choices to match a vehicle's intended use, like a little parallel twin for a normal car or a highly complicated W16 for an all-out hypercar.
The list below are the 6 most powerful production cars for a given number of cylinders.
1) 5 Cylinders , Audi 2.5-Liter
Five-cylinder engines aren't as common as four- or six-cylinder mills, but they can still make quite a bit of power.
The 2.5-liter inline-five in the Audi RS3 Sedanand TT RS pumps out a highly potent 400 hp (298 kW).
2) 6 Cylinders , Porsche 3.8-liter Boxer
The latest Porsche 911 GT2 RS has the most powerful six-cylinder mill you can buy today. The 3.8-liter biturbo features an amazing output of 690 hp (515 kW).
3) 8 Cylinders , Koenigsegg 5.0-Liter V8
Koenigsegg Agera RS is the most powerful V8 with its biturbo 5.0-liter unit that has 1,360 hp (1,014 kW).
This victory comes with a caution. Hennessey will soon start delivering its Venom F5 with a 7.4-liter biturbo V8 making 1600 hp (1,193 kW) to customers.
4) 10 Cylinders , Lamborghini 5.2-liter V10
At the moment, Lamborghini's 5.2-liter V10 in the Huracan Performante is the top production 10-cylinder engine with a potent 630 hp (470 kW).
5) 12 Cylinders , Ferrari 6.5-liter V12
Look to the Prancing Horse if you want the world's most powerful V12. The 6.5-liter unit available in models like the 812 Superfast makes 789 hp (588 kW). It gets the grand tourer to 62 miles per hour (100 kilometers per hour) in 2.9 seconds.
6) 16 Cylinders , Bugatti 8.0-Liter W16
At eight liters of displacement, Bugatti's W16 has the largest engine by volume and it packs more cylinders than any other. Four turbos help the mill produce 1,500hp (1,119 kW).
Volkswagen Group is the only  automotive manufacturer currently producing W16 engines. These engines are used in the Bugatti Veyron  and Bugatti Chiron.
If the Devel Sixteen ever hits the market,its V16 could produce 3,006 hp (2,242 kW) in daily driving configuration and over 5,000 hp (3,728 kW) in the maximum level of tune. A video proves that at least the engine of this actually exists.
Credits https://www.motor1.com/features/239145/most-powerful-engines-cylinders/