This 2009 Hyundai Accent Has Been Modified Into A 1969 Ford Mustang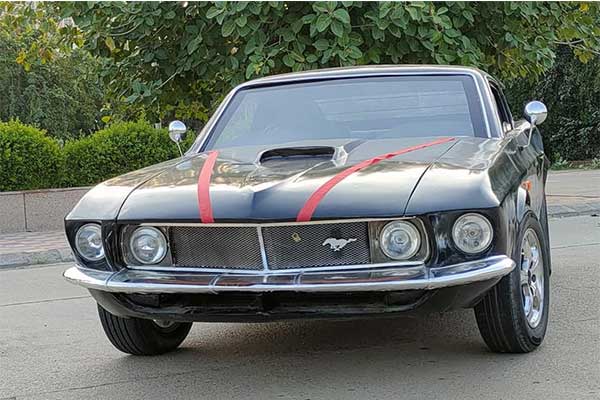 At first glance, this vehicle looks like a real 1969 Ford Mustang, but upon closer inspection, you still may not realize it's just a heavily modified 2009 Hyundai Accent. Since the latter isn't the same size as the original muscle car, the proportions are slightly off, especially its width, but we're certain that this will fool most non-automobile enthusiasts on the road. Unfortunately, it probably doesn't have a Windsor V8 engine.
This latest replica comes from Dream Customs India, the company that was responsible for the Lamborghini Aventador SVJ replica based on a Honda Civic. This is not an exact replica of the Mustang as the ride height and width doesn't look right, but overall the proportions look surprisingly accurate considering the donor car is a Hyundai Accent. Dream Customs India has done a commendable job replicating the Mustang's headlights, grille, taillights and bumpers.
Step inside, and you'll find the iconic "double hoop" design as well as the Mustang upholstery, but everything else remains to be from the Hyundai. For those who happen to have an Accent and want this conversion done on their vehicle, Dreams Customs India says it will take around 4-months to complete, with pricing yet to be announced.