Brabus Upgrades Mercedes-Benz GLE Coupe Into An 800 Hp Monster (Photos)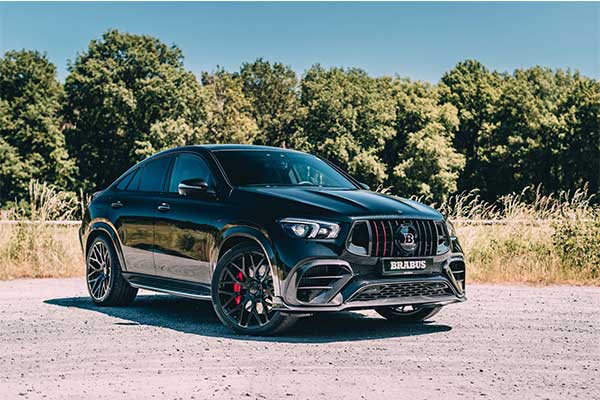 After working on the SUV variant, Brabus has now revealed a Mercedes-AMG GLE 63 S Coupe fitted with their 800 package. The model closely matches the performance of the regular Brabus GLE 63 S SUV, but it is more powerful.
The Brabus 800 packs 789 horsepower (588 kilowatts or 800 metric horsepower) and 737 pound-feet (1,000 Newton-meters) of torque. In comparison, the stock version has 603 horsepower (450 kilowatts) and 627 pound-feet (850 Newton-meters) of torque.
Bolted to a 9-speed automatic transmission, the muscle-bound V8 sends the 800 from zero to 62 mph in 3.4 seconds and on to a top speed electronically limited to 180 mph. It exhales through a stainless-steel exhaust system that lets it sing its sonorous anthem on the open road while keeping quiet when a "Coming Home" mode is engaged.
In the looks department, Brabus played it safe with a series of exposed-carbon addons available in high-gloss or matt finish, complimenting the stock AMG bodykit. The new front grille with the Brabus badge makes it clear that this GLE is not stock, together with extra bits and pieces like the aero fins on the large intakes, the fender add-ons, the diffuser inserts, and the rear spoiler extension.
If a customer wants, Brabus can refit the interior with high-quality leather and Alcantara. The company can also fit different trim like wood and carbon.