Take Your Luggage In Style With This Bentley Continental Pickup (Photos)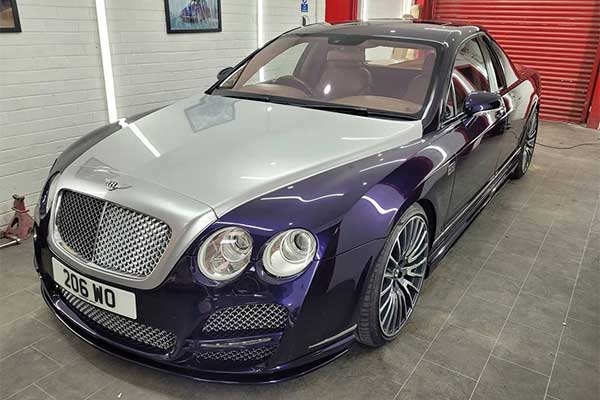 Owning a Bentley means you are loaded but physically modifying one is on another level as this Continental Flying Spur pickup is. The model is 2005 and it's still quite pricey for a car that is more than a decade old.
The tuner company responsible for this modification is DC Customs, a UK based company and the car was submitted in January this year to undergo a painstaking modification exercise. The company is typically commissioned to work on customizing older Volkswagen models and exotic cars.
Eager to make something unique, DC Customs chopped off the rear section of the roof and then began the process of converting it into a pickup truck. It was initially surprised by the height of the rear shock towers so proceeded to lower them by 2 inches to make way for the pickup bed.
Elsewhere, the Bentley has been equipped with a unique bodykit that includes a unique front bumper and redesigned air intakes to give it some extra aggression. The car has also been given a new paint job combining purple and silver. The interior has been modified with the addition of a leather headliner, but the front end is unchanged.
Under the hood of this Bentley Continental Flying Spur is a 583-hp twin-turbo W12 engine, which actually makes this pickup a beast capable of rivalling the likes of the Ford F-150 Raptor and Ram 1500 TRX.