This Container Fell On Two Cars At Tin Can Lagos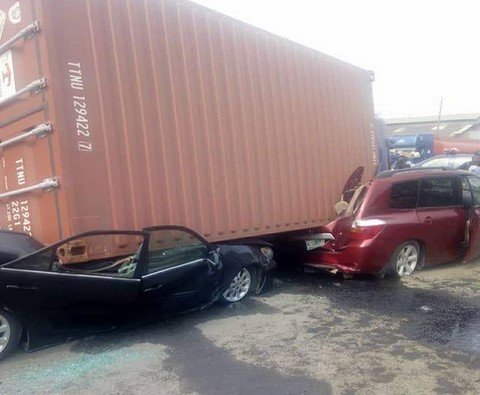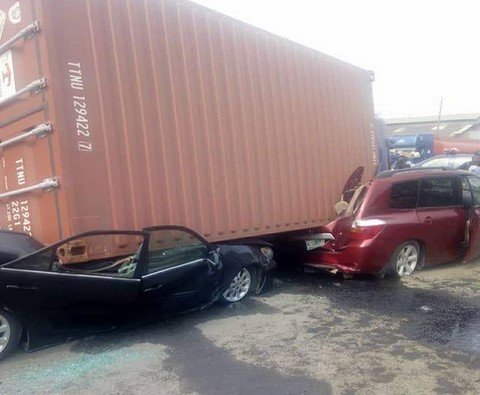 Accidents does not announce their arrival. You should always be careful when around these trucks.
This is a picture of what happened at Tin Can. The container fell on two vehicles and crushed them.
Trucks Have Claimed A lot Of Lives On Our Roads. Here are 7 Ways You Can Avoid Being A victim
Lagos port is congested; the government should do something about this. There are other ports in Rivers, Bayelsa and Akwa Ibom that can serve the nation.
The lives of people of the nation matters.