This Is The Airport Road That President Buhari Commissioned In Lagos (Embarrassing PHOTOS)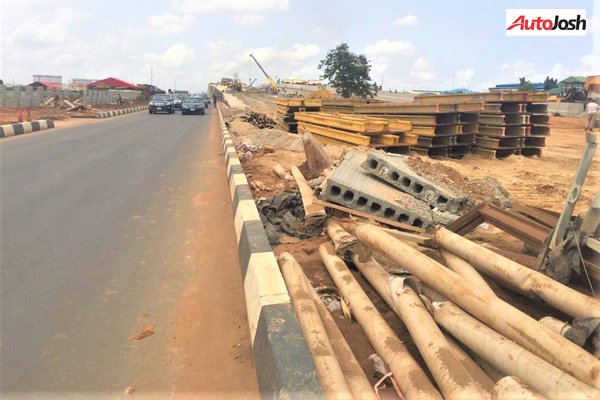 These are photos of the Oshodi-Airport road. These pictures were taken earlier today.
The road was commissioned on Wednesday by President Mohammadu Buhari.
The Oshodi-Airport road is a gateway into the country. It connects Murtala Muhammed International Airport (MMIA) to the Oshodi axis of the state.
Tragically, for decades, that stretch of road remained a national disgrace.
Though a Federal road, the project is being handled by the Lagos State government.
On May 2017, and with facilitation by Vice President Yemi Osibanjo, the federal government finally gave the approval for the Lagos State government to commence a total reconstruction of the road.
Interestingly, from the photos, it is quite evident that the Oshodi-Airport road – just like the equally commissioned Oshodi transport Interchange – is far from completion.
The rationale behind commissioning this uncompleted road project is yet to be established.
Even more befuddling is why the President agreed to participate in this apparent show of shame.
The Oshodi-Airport road construction project is being handled by Hitech Construction Company Limited.