Behold The ₦216k Tesla Model S For Kids With High End Amazing Features (Photos and Video)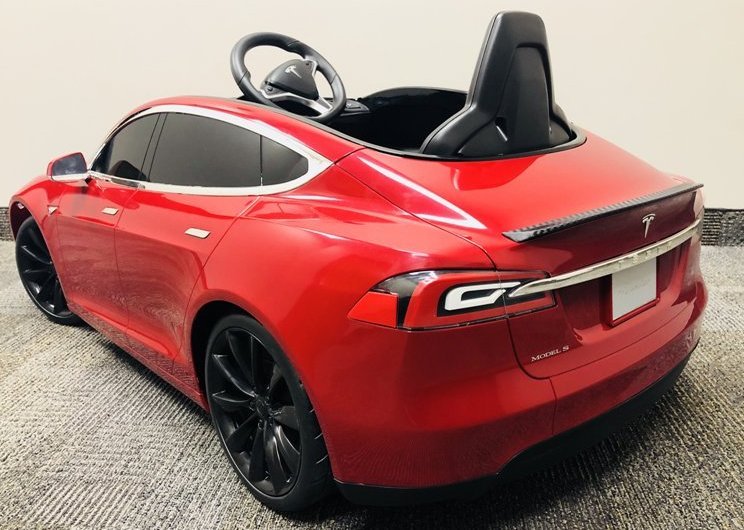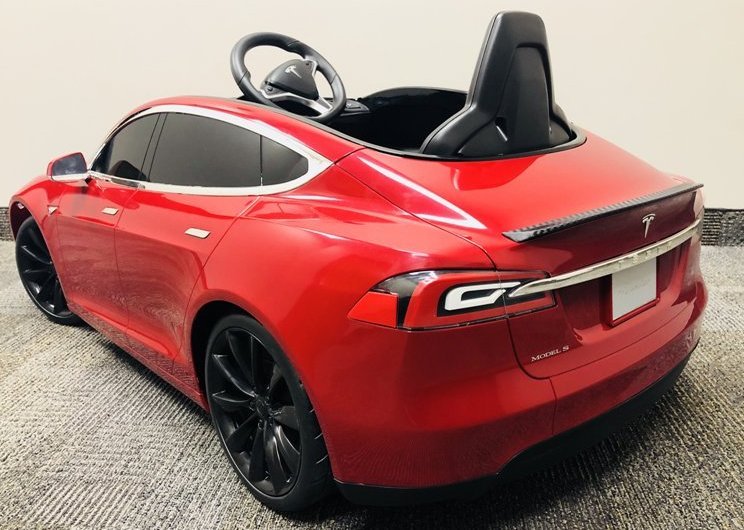 Kids can now have a taste of what adults enjoy in a standard Tesla Model S. A mini Tesla Model S is now available for kids to match their parents' more expensive version of the Model S.
This very mini Tesla Model S for Kids is the first and only battery powered ride-on for kids with Lithium Ion Technology. Flight Speed Lithium Ion Batteries are engineered to provide the best performance available in a battery powered ride-on with a lower impact on the environment.
The brain behind the creation of the mini Tesla Model S is that of the auto startup Tesla and little red wagon-maker Radio Flyer.
In order to prevent kids from getting the 'Lewis Hamilton' feeling, the speed of the mini Tesla Model S is limited to 6mph and can be further reduced to 3mph by parents with the flip of a switch.
Every Tesla Model S for Kids is a battery powered and comes equipped with high-end features to recreate the ultimate full size Tesla Model S experience.
Below are the cool features that the Tesla car for kids comes with
Forward and reverse direction driving modes
Frunk i.e short for "Front Trunk"
MP3 sound system
Working headlights
Working horn
Spacious interior
There are other amazing things about the Tesla Model S for kids; just like the full size Tesla, you can choose the paint colour, performace, accessories and personalization of the Kiddies Tesla Model S. There are four colour options which include: Metallic Red, Metallic Deep Blue, Metallic Midnight Silver and Solid White. You also have the option to choose your most preferred rim customization.
Elon Musk who is the CEO of Tesla describes the mini Tesla Model S for kids as "quite fun."
The mini car has a price tag of $600 (approximately ₦216k).
Verne Troyer, one of Hollywood and YouTube's beloved stars once shared a video of him unboxing and test driving his own mini Tesla Model S.
See more Photos below;