This Sea Port Loads And Transports It's Containers Without A Human Controller Or Driver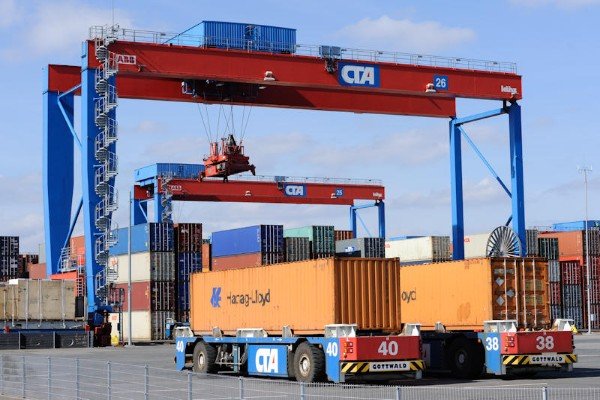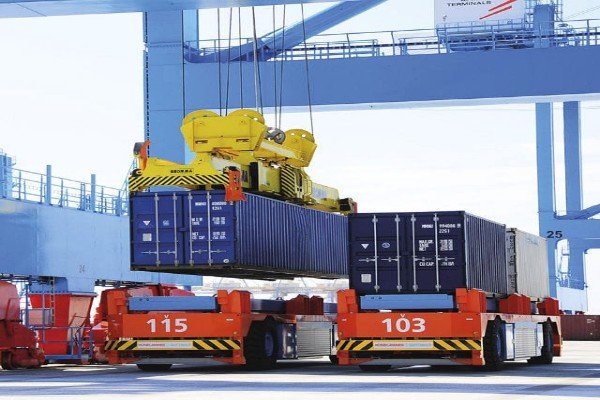 Few ports (like the HHLA in Germany )
around the world now use Konecranes container loader/lift and Automated Guided Vehicles container carriers to transport containers between the quayside and the container yard.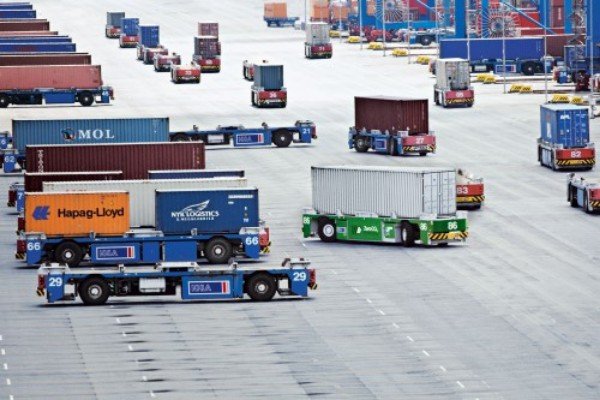 The battery powered "no compartments" carriers (old type are diesel powered) can travel at speeds of up to 6 meters per second while carrying up to 70 tons(~64,000kg) of load.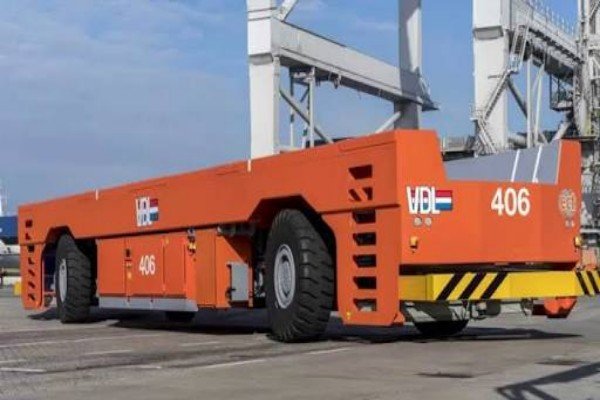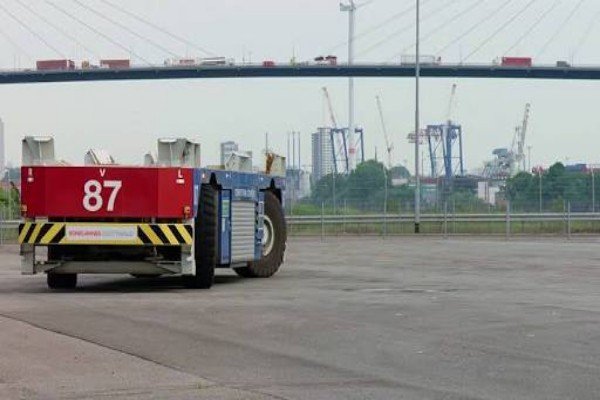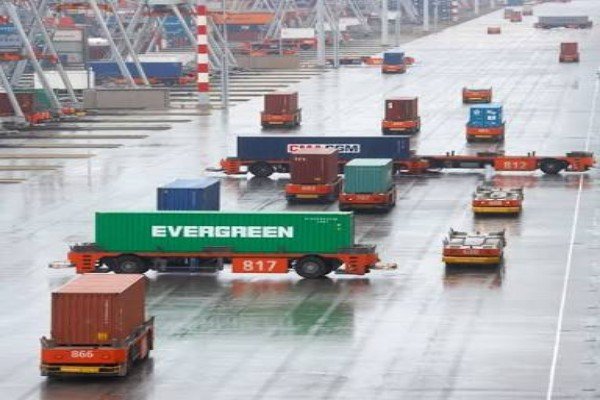 Since there are no human drivers, the Automated Guided Vehicles are controlled using management and navigation software and transponders that is buried on the terminal road surface.
This Automated Guided Vehicles is somehow similar to the newly unveiled Volvo Vela truck .
The Volvo's wireless network-controlled Vela can carry containers weighing up to 32 tons (~29,000kg) across large manufacturing and shipping ports.
The Automated Guided Vehicles are faster and also equipped with a guard to prevent the containers from falling.
Do you want the Nigerian sea ports to have these kind of automated guided vehicles?