Three Lives Lost, 7 Vehicles Burnt After Out Of Control Fuel Tanker Crashed Into Motorcycle In Ogun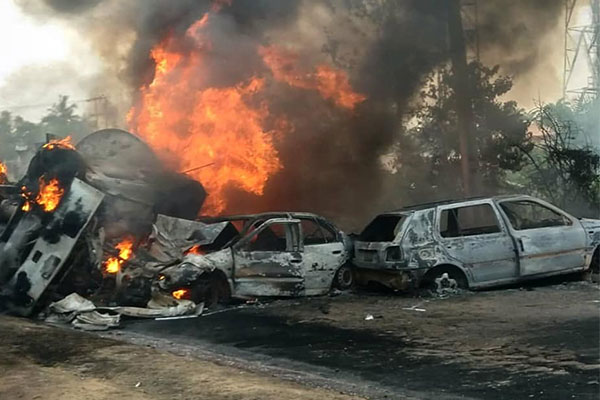 Three lives lost, 7 vehicles and six motorcycles burnt after out of control fuel tanker crashed into motorcycle in Abeokuta, Ogun State.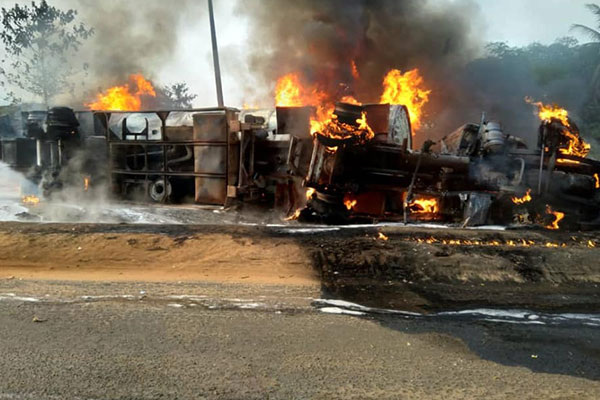 Three persons have been confirmed dead and six others injured after a laden tanker fell on ever busy Presidential Boulevard road in Abeokuta, Ogun State.
According to reports, the felled petrol-laden tanker which was coming from Sagamu-Siun-Oke-Mosan Road suffered brake failure while descending the Kuto Bridge.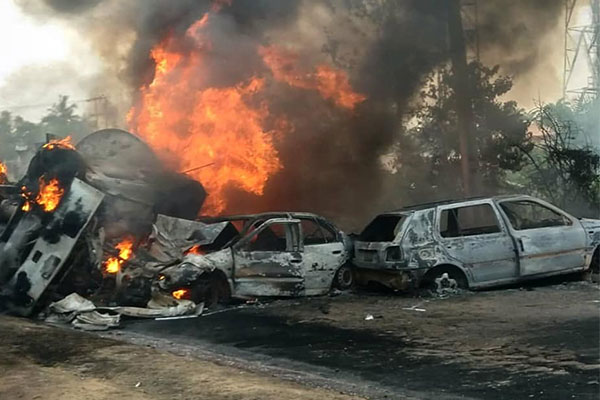 The tanker reportedly burst into flames after knocking down a motorcycle operator. The tanker also had side-to-side collision with a Lexus SUV and another car during the incident.
Pictures taken from the scene showed charred remains of the commercial motorcycle operator and several burnt vehicles on the road.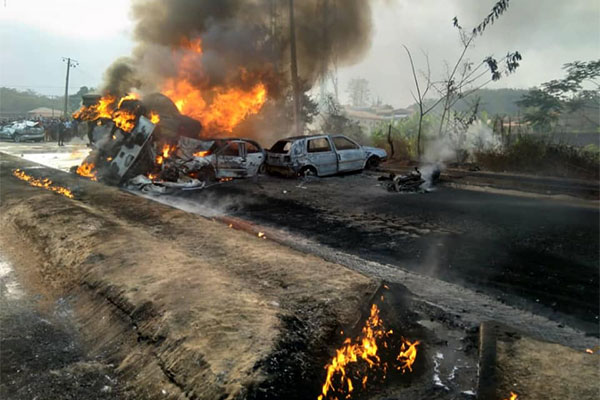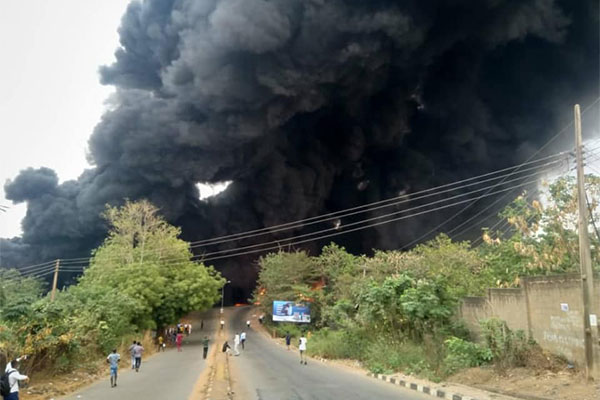 According to the Public Relations Officer, Ogun State Traffic Compliance and Enforcement Corps (TRACE); Babatunde Akinbiyi, three persons, including the truck driver, lost their lives during the accident.
According to Akinbiyi, seven vehicles and six motorcycles were also burnt during the early morning tanker explosion. He attributed the cause of the accident to brake failure.
He said:
"Three people, including the driver of the tanker, died in the explosion and six others were injured; while seven vehicles and six motorcycles were also burnt."