Throwback Thursday: The Benin-Ore Road (Before & After)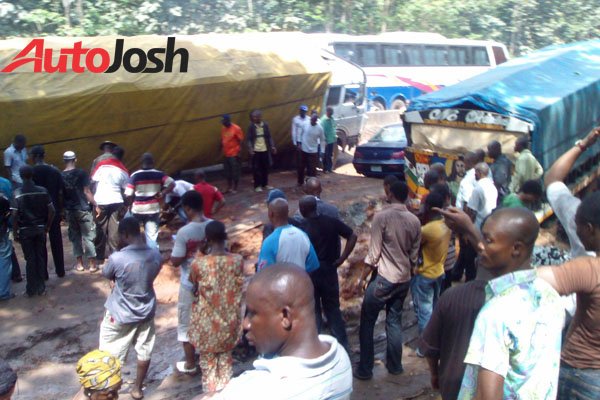 The Benin-Ore expressway is one of Nigeria's most traveled roads. Daily, hundreds of thousands of Nigerians ply this economically crucial highway.
This highway primarily connects states of the South-West to states in the South-South, South-East and the Middle belt.
For decades, this stretch of road that is part of the Lagos-Benin Expressway was notorious for its atrocious condition and the neglect by successive Governments.
In 2007, on account of the disgraceful condition of this Federal road, a one-time Minister of Transportation famously wept during a visit to a failed section of the road. The Minister also apologized to Nigerians for what she then described as the "inhuman and unacceptable" state of the road.
Thankfully, intervention eventually surfaced.
In 2014, the reconstruction of the Benin-Ore section of the Lagos-Benin Expressway was completed.
See the before and after photos of the Benin-Ore Expressway.