Tilted container truck spotted in Lagos (Photos)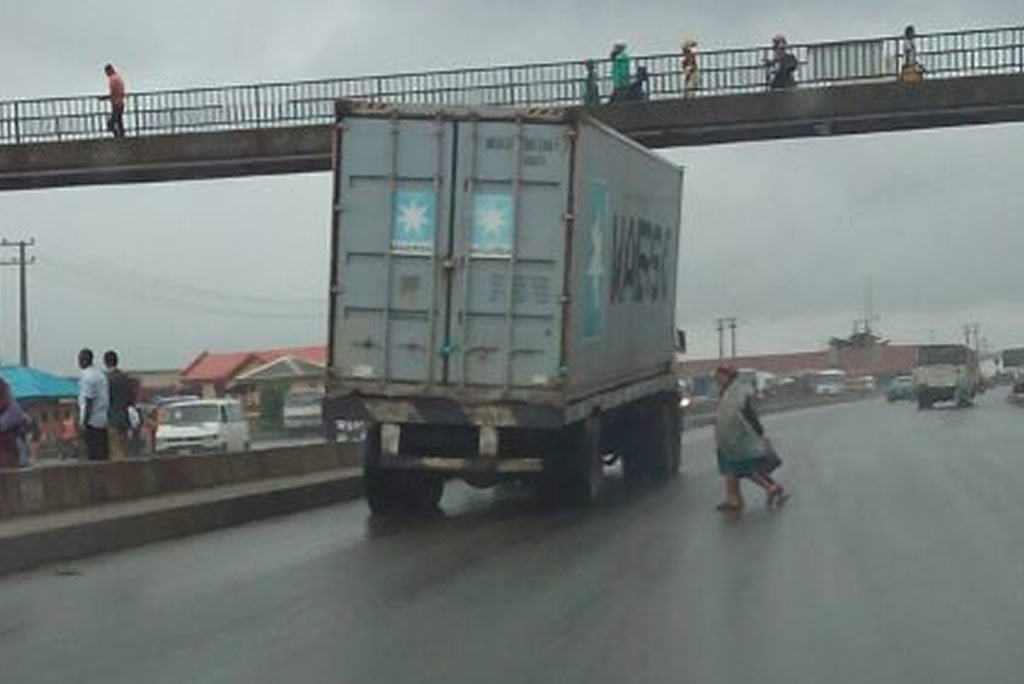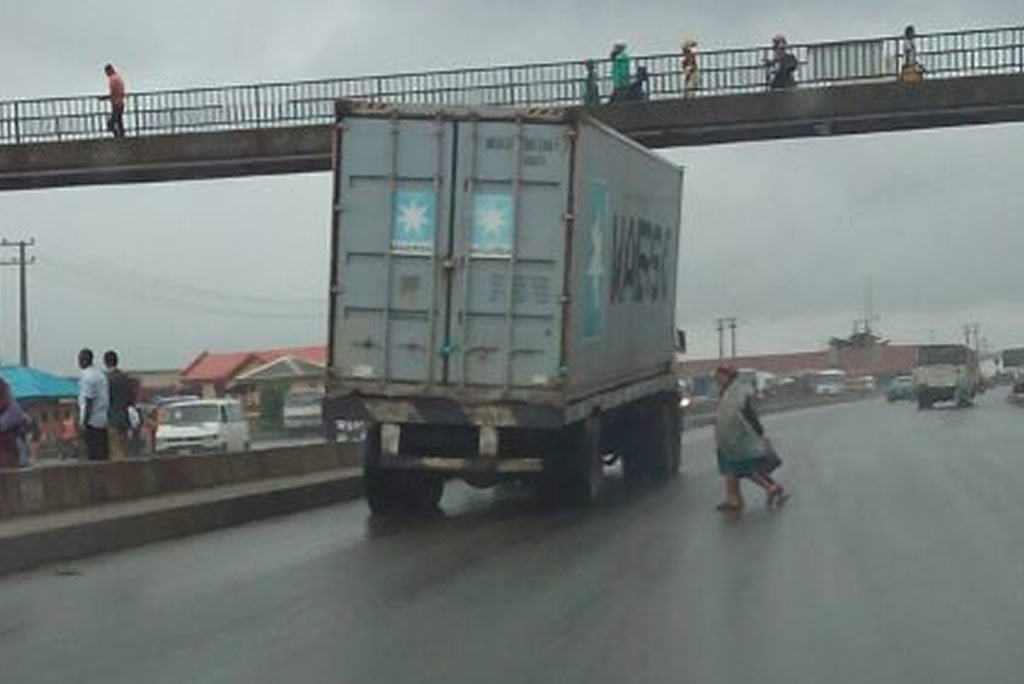 Road Safety and Police, where are you at as tilted container truck roams about on Lagos roads? When this container truck was first spotted on Apapa-Oshodi expressway in Lagos, I was surprised but certain it won't get to its destination as the vehicle will be impounded by the Law Enforcement Agents.
However, spotting the same tilted container truck two weeks after came as a shock to me. I am certain it's the same truck although, there is no plate number on the truck.
The container can easily fall off if this truck enters a pothole. Also imagine this truck on that Ojuelegba bridge where containers usually fall off.
Our law enforcement agents must to do something about this.