Ikorodu Road as truck crushes Toyota Highlander at Fadeyi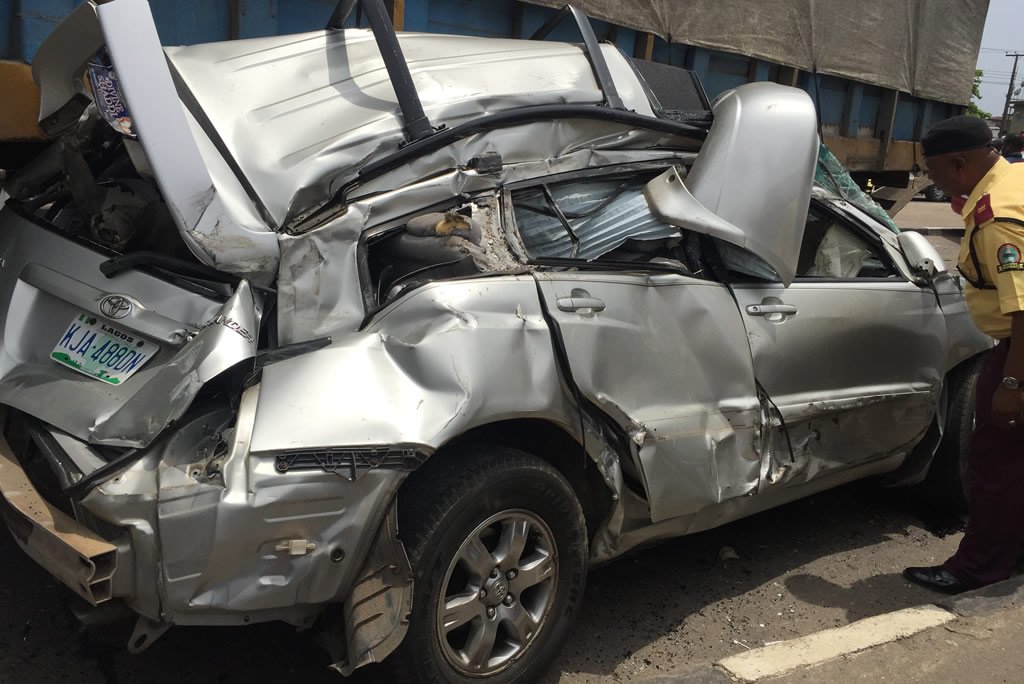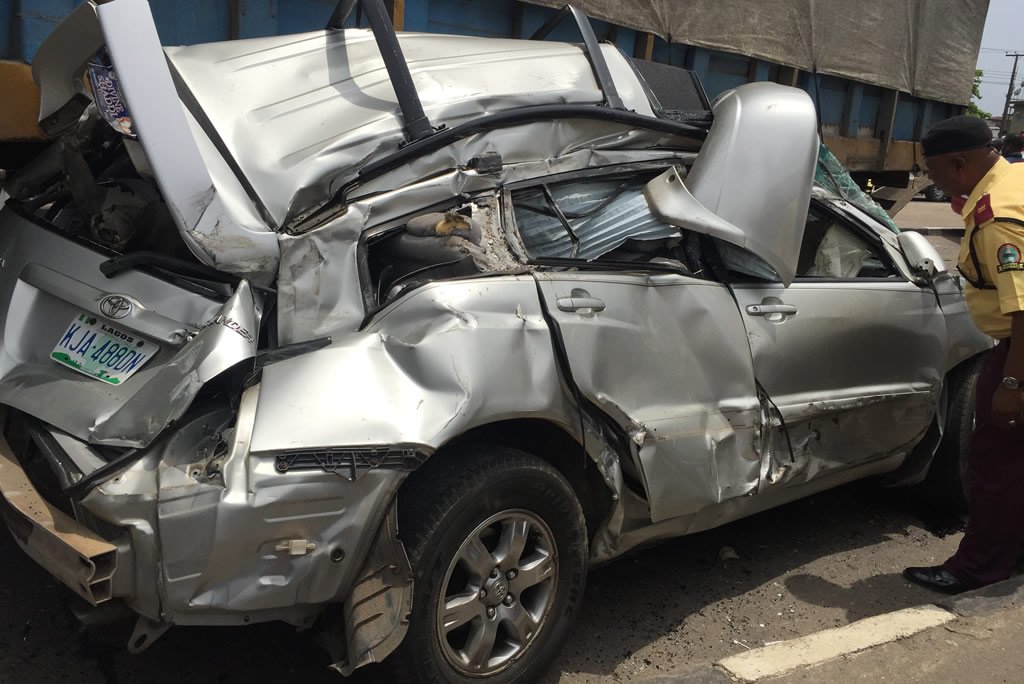 Traffic at Fadeyi area of Ikorodu Road (Inbound Ojuelegba). This is as a result of a Mack truck which vied off its lane and crushed a Toyota Highlander on the opposite lane. Eye witnesses claimed the truck which was descending the Fadeyi Bridge lost control while trying to avoid a LAWMA (Lagos State Waste Management Authority) truck which was making a U-Turn on the expressway.
The accident also affected a cargo truck as well as a commuter bus. You can more pictures of the ripple effect caused by a wrong driving decision.
Thank God no life was lost as the military man who was driving the Highlander didn't even have a scratch.
In conclusion, who will carry all these Gbese? Is it the truck owner or Lagos State Government?