Reckless Driver Kills 3 People, Involved In Another Accident While Trying To Escape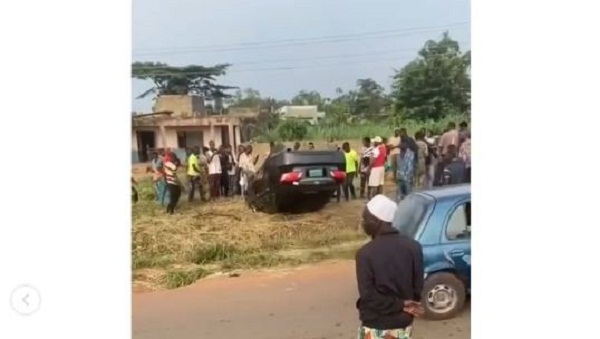 A reckless driver who allegedly killed three road users got involved in another accident while trying to escape. This happened in Ogun state part of Nigeria.
In a video circulating on social media, you'd see a black Lexus ES350 that has tumbled with a group of people running towards it.
The text on the said video insinuates that the driver was caught by the police for probably hitting and killing three persons. Under apprehension, the reckless driver managed to speed off again with his car but got involved in another accident in a couple of minutes. This time around, his car tumbled and he was apprehended for the second time. They went ahead to beat him up.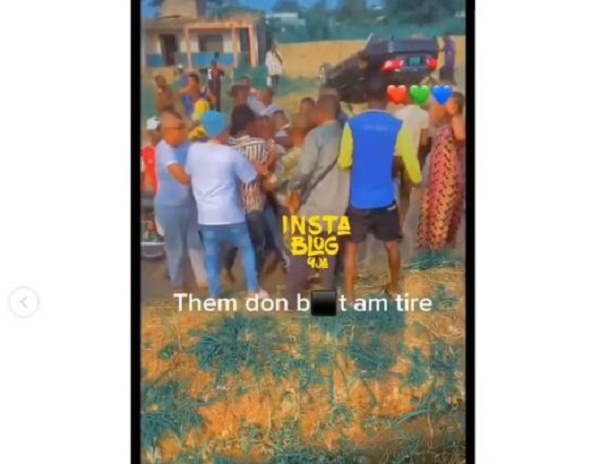 Please be careful when driving out there and don't overspeed recklessly.