Today's Photos : When Your Car Tyre Is Cheaper Than The Fine Slapped For Illegal Parking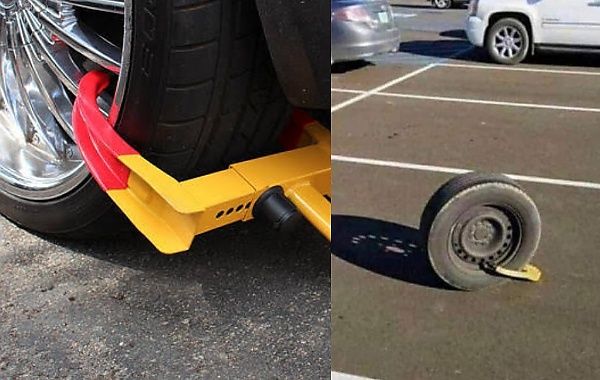 Today's Photos : When your car tyre is cheaper than the parking fine slapped for illegal parking.
Nothing drives one crazy after realizing that a traffic warden has attached a 'Wheel Clamp' — a metal immobilizing clamp — on one of your car's wheels for parking offences.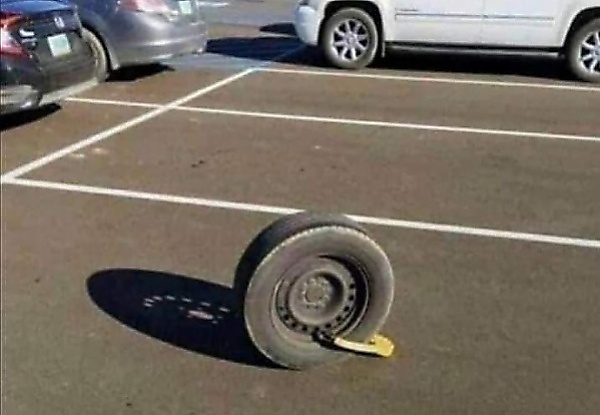 While you have to pay for parking tickets to have the wheel boot removed, this lone picture shared seems to suggest that the car owner pulled a fast one on the traffic warden by replacing the clamped tyre with a spare one.
What Do You Think?