Top 10 Nigerian Comedians And The Expensive Cars They Drive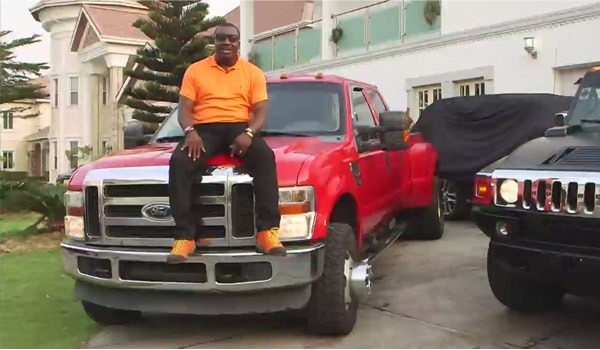 Indeed, comedy is a noble career, especially at a time like this when the whole world is troubled with the devastating effects of the deadly coronavirus.
We all deserve a time alone or with family, where you can laugh out all the troubles sealed within your soul.
Anyways, we are not here to give you a lecture whether you should attend a comedy show or not. We are here to show you how stunningly rich some of Nigerians comedians are.
Some of them, their single show payout might be enough to pay a medical doctor for a couple of years in many countries.
Anyway, we have compiled a list of some top comedians in Nigeria and the type of cars that they drive.
Basket-Mouth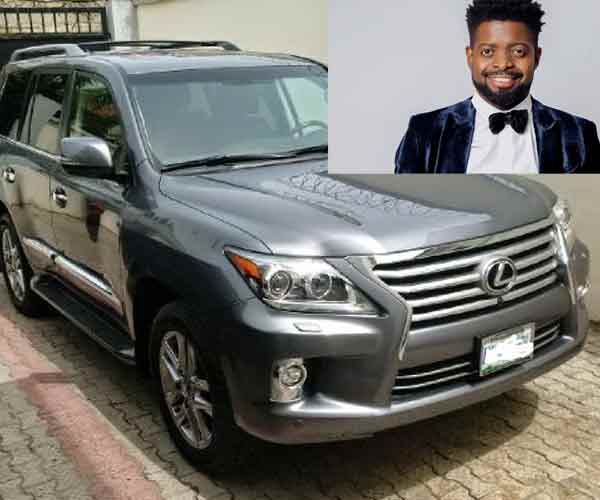 Bright Okpocha was born on 14 September 1978 in Lagos State. He is better known by his stage name Basketmouth. The comedian and actor is the organizer of popular stand-up comedy concerts "Basketmouth Uncensored".
Basketmouth has been associated with cars such as Honda Cross tour, Opel Insignia, Lexus LX570 and Toyota Highlander.
AY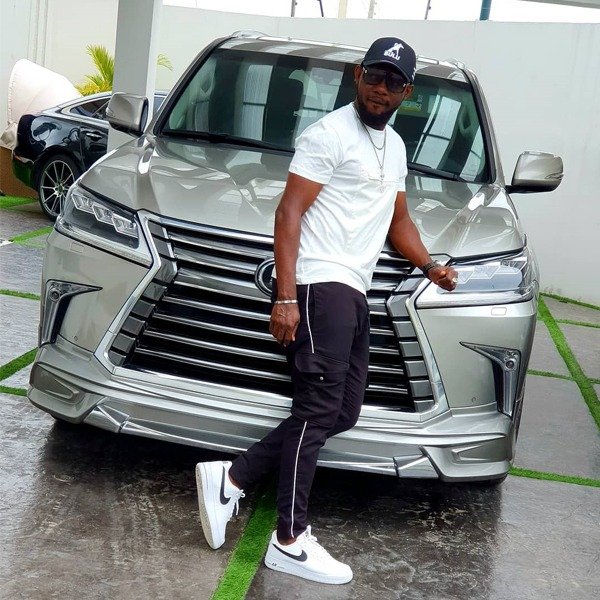 Ayodeji Richard Makun, also known by his professional name A.Y, was born on 19 August 1971. Beyond being a comedian, he is also an actor, filmmaker, radio and TV presenter.
He hails from Ifon, Ose local government in Ondo State. He is the host of the A.Y live shows and A.Y comedy skits. His first movie, 30 Days in Atlanta was produced by him and directed by Robert O. Peters and went on to achieve sizable success.
AY is known to own luxury cars such as a Jaguar XJ, Mercedes-Benz G-Wagon and a Lexus LX 570.
I-Go -Dye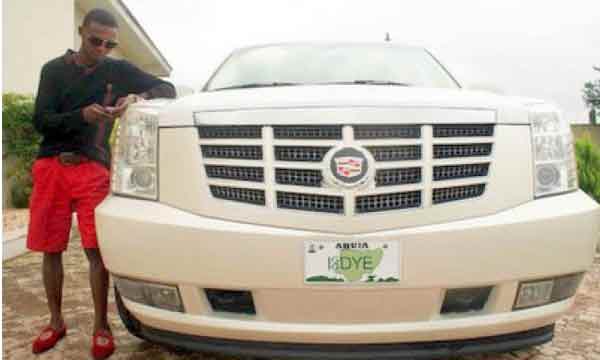 Francis Agoda popularly known as I-Go-Dye or I-Go-Die was born on April 4, 1979. The comedian is also a motivational speaker, writer and social crusader. He has organized several international comedy shows such as "IGoDye Standing".
I-Go-Dye is known to have an array of cars that include a Cadillac Escalade, a Range-Rover-Evogue and a Rolls-Royce Phantom.
Akpororo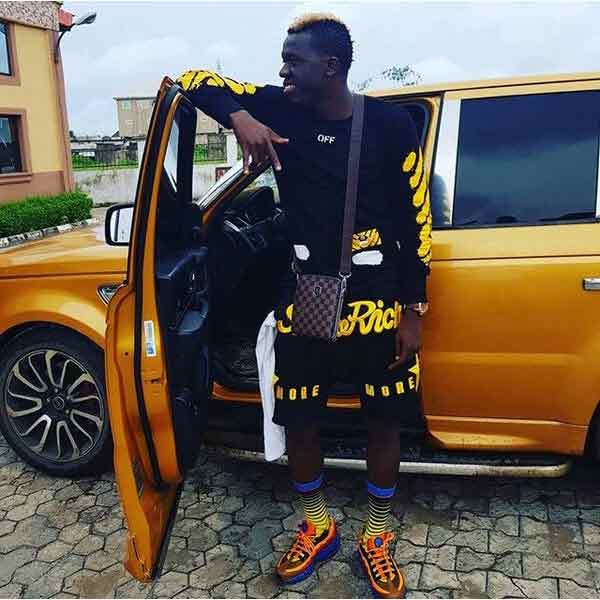 Bowoto Jephthah Oluwatiseyifumi Tanimola popularly known as Akpororo, was born on October 3, 1989.
The stand-up comedian, who is also a singer and actor, is famous for his fusion of secular and church-related jokes.
Though a native of Ilaje in Ondo State, he was born and breed in Warri, Delta State. In 2008, he competed in and won the Calabar zone of the National Comedy Challenge organised by Opa Williams, the creator of 'Night of a Thousand Laughs.'
Akpororo owns an Acura MDX SUV and a Range Rover SUV.
Ali Baba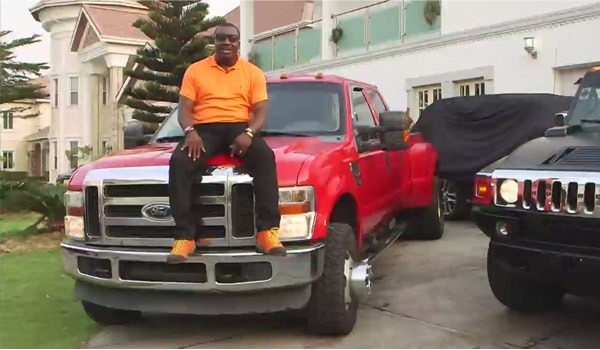 Atunyota Alleluya Akpobome, professionally known as Ali Baba, was born on the 24th of June 1965. The veteran stand-up comedian, master of ceremonies and actor, has been plyig his trade for the past 30 years and has received several awards.
Some of the eye-popping cars in Ali Baba's garage includes a Mercedes-Benz E Class, Toyota Land Cruiser, Land Rover LR3, Hummer 1 and a bespoke Ford Monster truck.
Okey Bakassi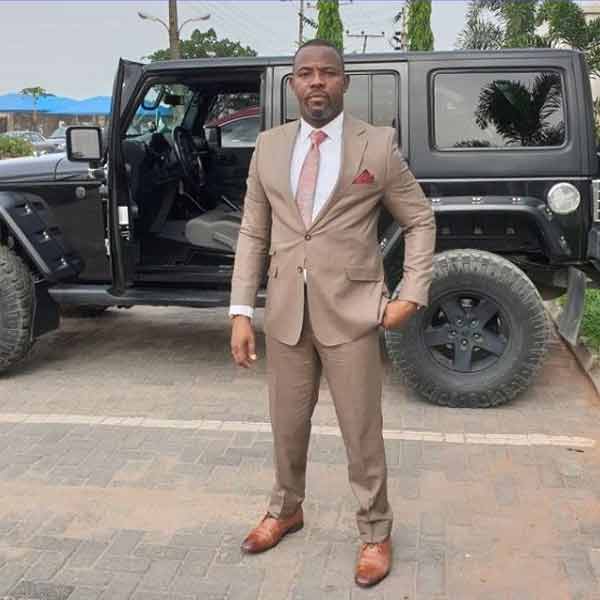 Okechukwu Anthony Onyegbule, popularly known as Okey Bakassi , was born on October 23, 1969. The respected Nigerian stand-up comedian and actor, in 2014,  won the "Best Actor in a Leading Role (Igbo)" category at the 2014 edition of the Best of Nollywood Awards for his role in the film Onye Ozi.
Okey Bakassi owns a Jeep Wrangler.
Julius Agwu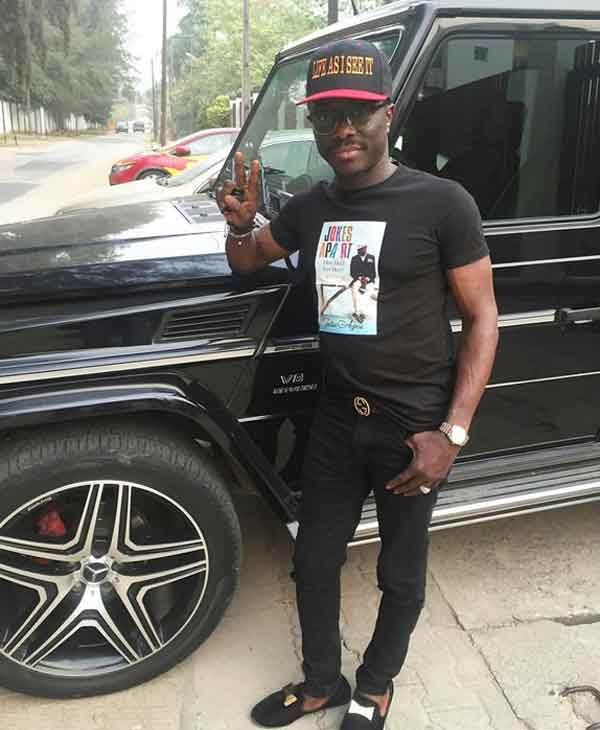 Julius Agwu was born on April 7, 1973.  The stand-up comedian, actor, singer and MC, is the MD/CEO of Reellaif Limited- a music and movie production company.  He is the producer behind comedy shows like Crack Ya Ribs, Laff 4 Christ's Sake and Festival of Love.
The River State-born comic owns a Mercedes-Benz G-Wagon, Toyota Rav4, Mercedes-Benz GL 550, and a Toyota Camry.
Bovi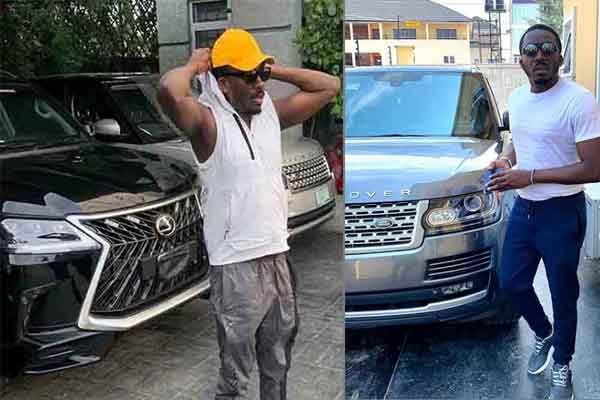 Bovi Ugbomah or simply "Bovi" was born on 25 September 1979. The stand-up comedian, who is from Delta State, is also an actor, filmmaker and writer. He has organized popular stand-up comedy concerts like Bovi Man on Fire across the globe.
He got his big break as a stand-up comedian in Nite of 1000 Laughs organized by Opa Williams.
Bovi is known to own cars such as a Range Rover SUV and a Lexus LX 570.
Destalker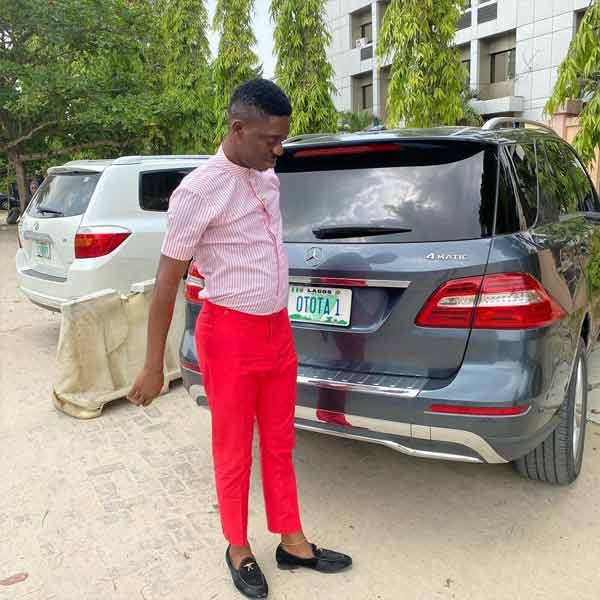 Destalker whose real name is Oghenekowhoyan Onaibe Desmond Oghenebrorhie was born in Delta state. The comedian is also a show host, event consultant and radio presenter.
Destalker, also known as the Otota1 of Africa, started out as an artist and an Okada rider before he found his calling in comedy and has since gone on to great things.
He own a Mercedes Benz ML 350 4matic.
Seyi Law
Idileoye Oluwaseyitan Lawrence Aletile more is more popularly known as Seyi Law. He was born on the 22nd June, 1983 in Gabon but returned to Nigeria at the age of six.
While living in Lagos he attended the Lagos State Polytechnic where he majored in computer science. Seyi Law, who bought his wife a Honda Crosstour in April 2016, owns a Mercedes Benz G63AMG.
Ogus Baba
Akpobome Ogude popularly known as Ogus Baba was born on November 20, 1981.
The comedian was born and bred in Warri, Delta State and later had his primary, secondary and tertiary
On  September 2020 the Mass Communication graduate bought his wife a Lexus RX 350 on her birthday. The owns a Mercedes Benz CLA..