6 Celebrities That Own A Customized Mercedes-Benz Sprinter VIP Van (PHOTOS)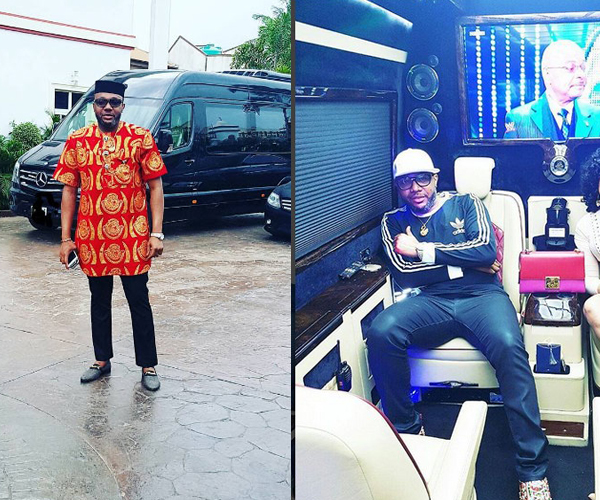 The Mercedes-Benz Sprinter is a light vehicle van. Daimler AG of Stuttgart, Germany builds it. It is built as a van, chassis cab, minibus, and pickup truck.
In the past, the Sprinter has been sold under the Mercedes-Benz, Dodge, Freightliner, and Volkswagen nameplates. They are now primarily marketed by Mercedes-Benz.
Sprinters have been used globally as television production vehicles.
Some politicians and celebrities, especially those who indulge in long tours, now consider the customized Sprinter as a vehicle to own.
In this article, we highlight some public figures that own a customized Mercedes-Benz Sprinter van.
Godswill Akapabio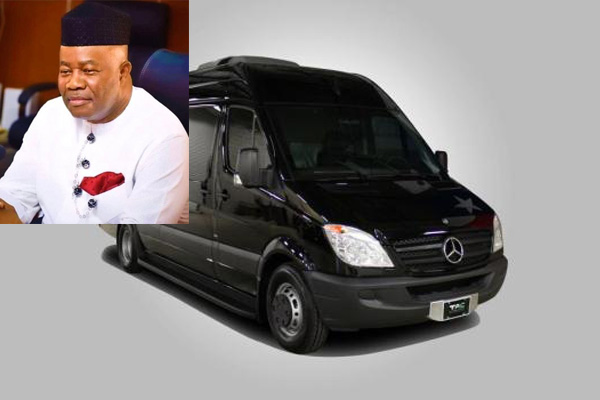 In 2013, months after purchasing a $45 million dollar jet, former Akwa Ibom State Governor, Godswill Akpabio, took possession of several bulletproof Mercedes-Benz Sprinter.
The luxury vans were acquired from US based Texas Armoring Corporation (TAC). The Texas-based firm customized the vans to Akpabio's specifications.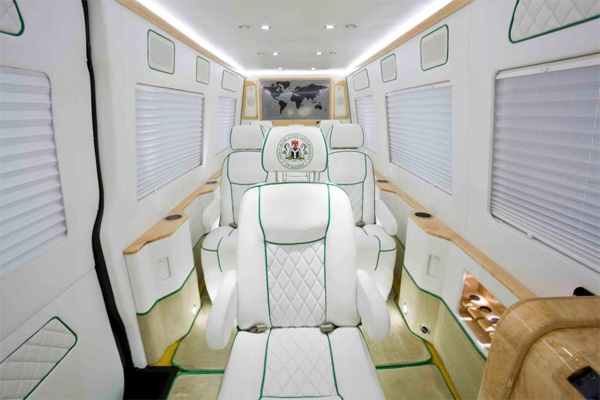 The vans joined a remarkable fleet of top-of-the-line bulletproof luxury Sport Utility Vehicles (SUV) Akpabio already had in his official convoy.
The Texas Armoring Company displayed the luxurious interior of Mr. Akpabio's acquisition on its Facebook page.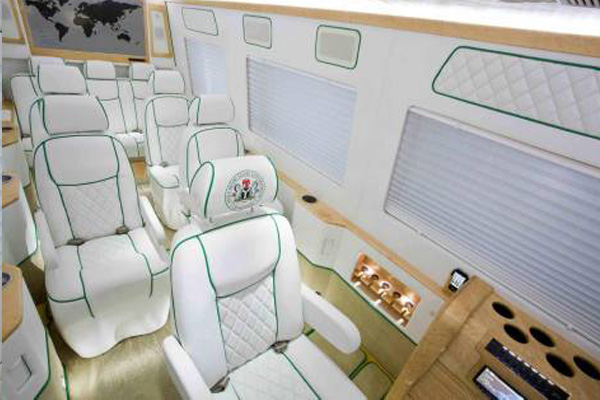 Pastor Chris Oyakhilome
Pastor Chris Oyakhilome is the President of Love World Incorporated, popularly known as Christ Embassy.
The pastor, who was born on 7th of December 1961, owns a fleet of cars. Among them is a Mercedes-Benz Sprinter VIP.
The vehicle is reported to be the favourite tour automobile for the Ambrose Ali University graduate. The luxury van is customized with armoured features and other advance technology and safety features.
Ayiri Emami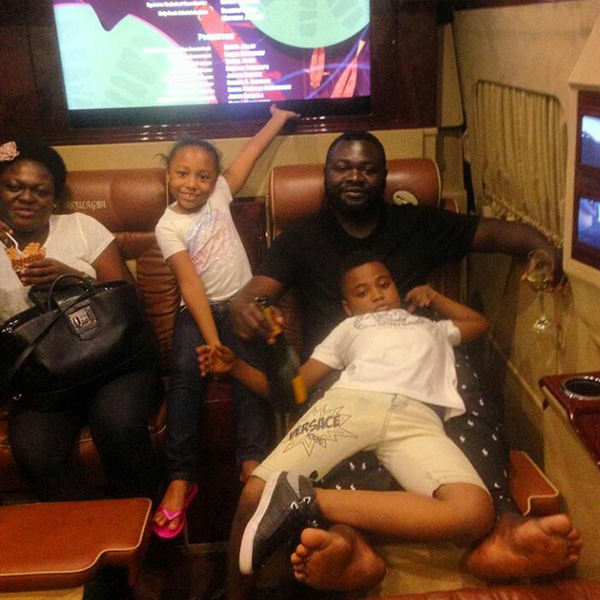 Ayiri Emami is a highly influential Niger Delta youth leader.  He was the former chairman of Delta Waterways Security Committee.
He is a collector of top-of-the-range cars. Cars that have been identified with him includes a Jeep Wrangler, Mini Cooper, BMW X6 and 7 Series, Jaguar XJ, Bentley Mulsanne and Continental GT, Toyota Venza, Cadillac Escalade, Range Rover Sport, Lexus LX 470, Rolls Royce Phantom, Phantom Drop-Head and Ghost, Mercedes Benz S-Class and G-Class, etc.
Ayiri also owns a customized Mercedes-Benz Sprinter VIP.
Dino Melaye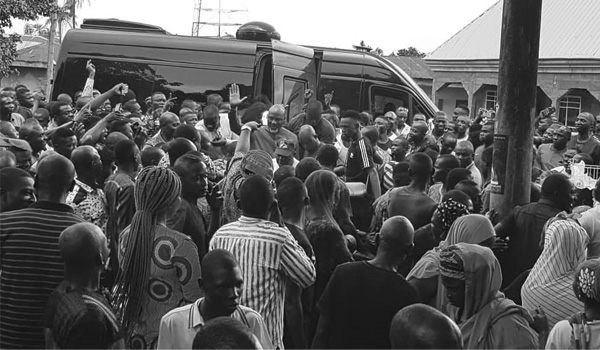 Senator Dino Melaye is an eccentric lawmaker at the Nigerian parliament. The flamboyant former lawmaker does not shy away from flouting his automobile collections. He is also one of Nigeria's biggest classic car collectors.
The senator that represented Kogi West Senatorial District of Kogi state at the National Assembly also owns an exquisite Mercedes Benz Sprinter VIP. The van featured prominently during his electioneering tours.
E-Money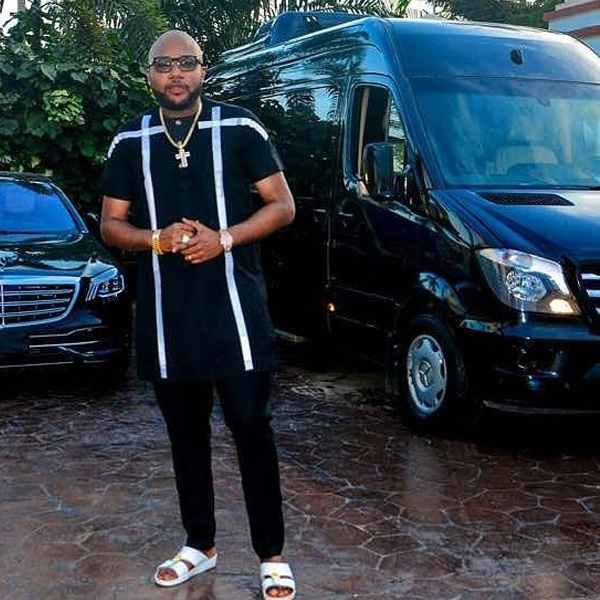 Popular socialite, Emeka Okonkwo, famously known as E-Money is the CEO of  Five Star Music. His elder brother, Kcee, is signed to the label.
E-Money is known for a high-end and glamorous lifestyle.
Born in 1981, E-Money possesses a jaw-dropping car collection. The array of cars feature famous luxury brands including the Maybach, Rolls-Royce, Mercedes Benz, Lexus, etc.
In early 2019, E-Money added a Mercedes Benz Sprinter to his expensive garage.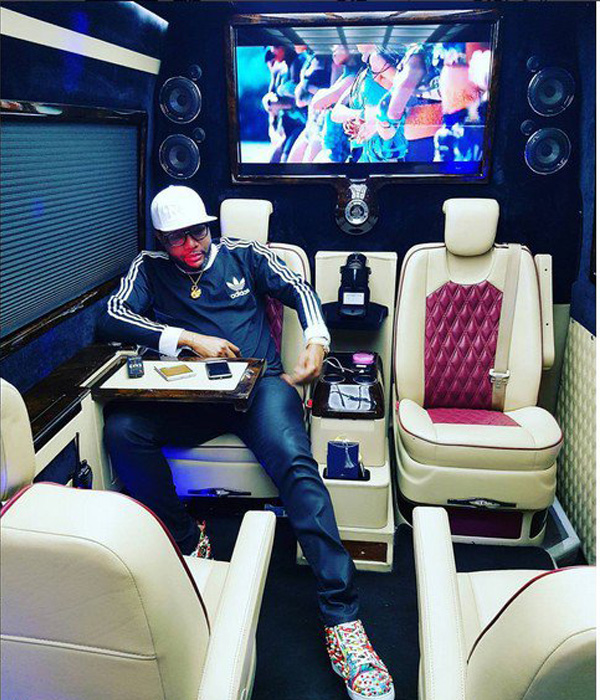 Friday Ossai Osanebi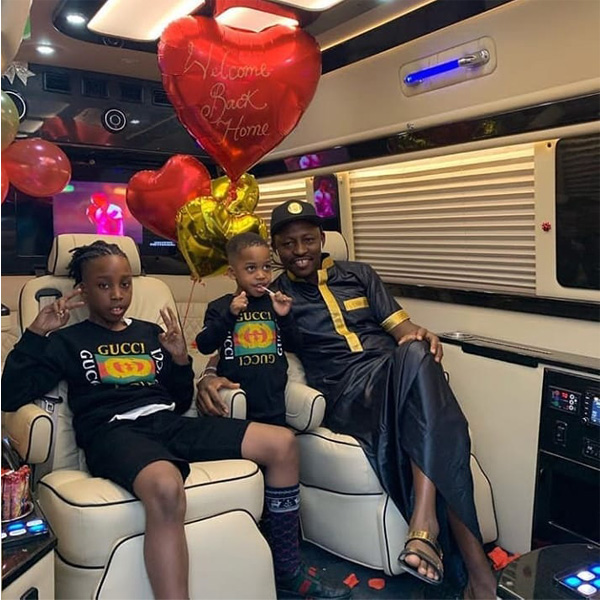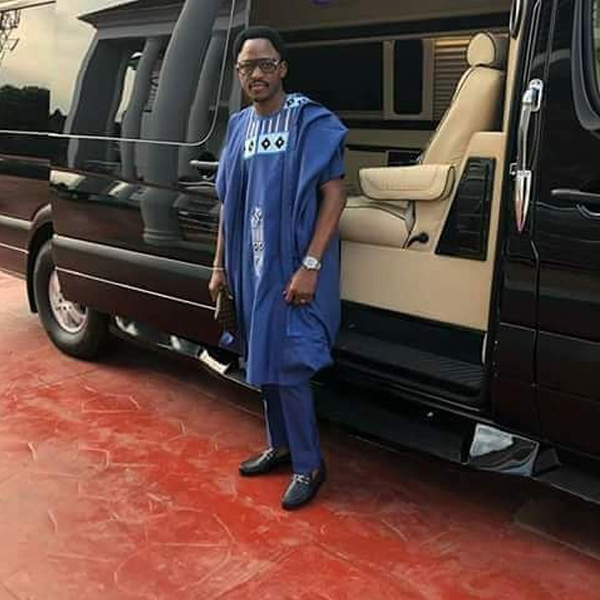 Osanebi is the Lawmaker representing Ndokwa East Local Government Constituency in the Delta State House of Assembly. He was also the former Deputy Speaker of the Delta State House of Assembly.
Friday Ossai Osanebi  has a customized Mercedes-Benz Sprinter van. The well-customized van also doubles as the lawmaker's campaign tour vehicle.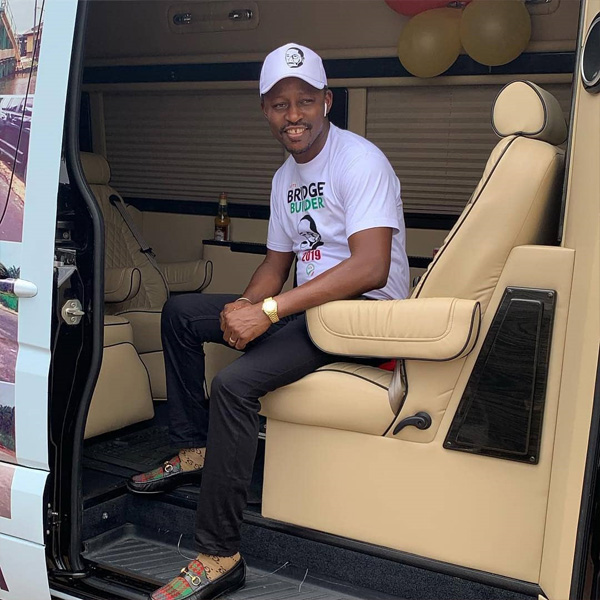 Emeka Ihedioha
Emeka Ihedioha spent only X months as the Imo State governor. He was replaced by Hope Uzodinma of the All Progressives Congress after a Supreme Court judgment.
Short after his exit from power, allegations surfaced of how he had imported a Mercedes Benz Sprinter worth ₦187 million for the office of the Governor.
Imo state Commissioner of Information and Strategy, Declan Emelumba, made this revelation of the Mercedes Benz Sprinter, during a radio programme.
However, Ihedioha denied this allegation.