E-Money Gives Out Cars To His Workers To Mark His 39th Birthday (Photos)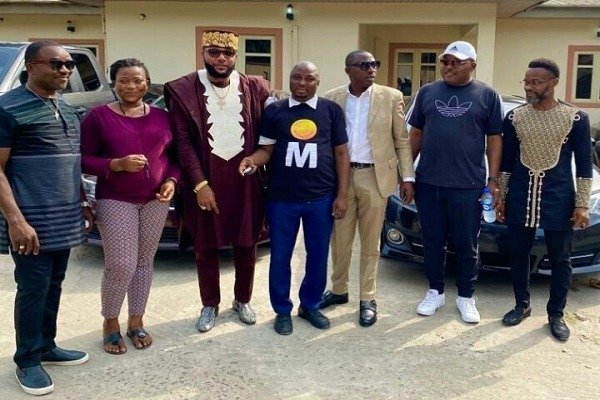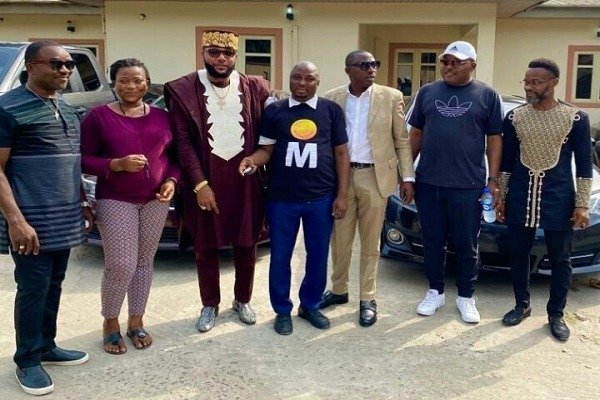 Emeka Okonkwo, who is popularly known as Emoney, celebrates his birthday today with cars gifted to his staff. Emoney bought some cars and shared it among his staff at Five Star Group. The cars he shared comprises of three sedans and one pickup truck. The name of the four cars are Nissan Altima, Toyota Camry, Kia Optima and Ford F150 Pickup Truck.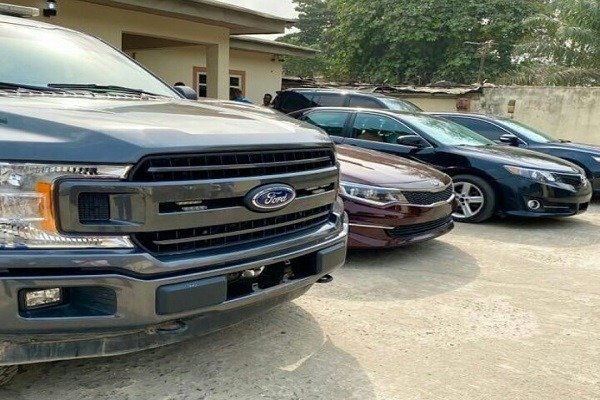 On his official Instagram page, he wrote;
It's my birthday!!!!
What better way to celebrate than to bless some of the people who have been keeping my business going… Thanks to this amazing staff of the Fivestar group for all that they do,
Remember to be diligent in all that you do because your hard work will surely pay off one day.. #itistoolatetofailamen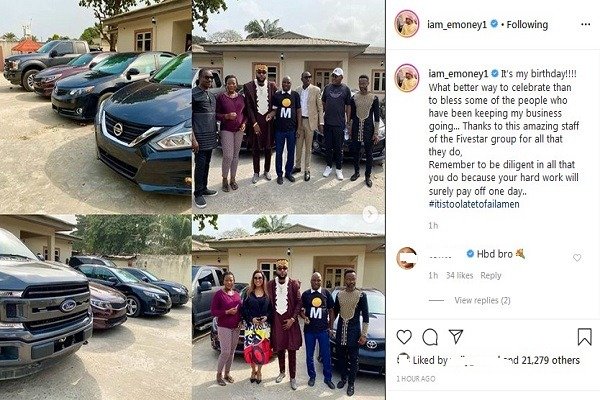 Emoney is a famous Nigerian billionaire, entrepreneur, investor, business tycoon and the chief executive officer (CEO) of Five Star Music. The nickname Emoney came to him after he started throwing money and demonstrating what a luxurious life he had.
He has a good taste when it comes to cars. He has quite number of luxury cars packed in his garage,among which includes a Rolls Royce and a Mercedes S-Class, Mercedes Benz Sprinter etc. Emoney is also known for his generosity of gifting cars to people. Some time in the past, he gifted Actor Jnr Pope a Lexus GX470 SUV. He also gifted comedian Funnybone a Mercedes Benz Sedan.
Sometimes in 2016, E-money also acquired a bullet-proof car. It was the fresh-out-of-the-box 2017 Lexus LX 570 SUV. The cars was valued at N32.4million ($90, 000).
E-Money, who is also known for his acts of charity, once presented to his brother, KCee, a Mercedes Benz G Wagon. It was a birthday gift to him. The car was reported to have cost him about N20million.
E-Money is the CEO of EmyCargo and Shipping Services Nigeria Ltd. and Emy Motors Ltd. He also has investment in the oil and gas sector, as well as in real estate.