This Mercedes Sprinter, Daycruiser 144, Is A Luxury Home On Wheels, It Cost ₦66.7m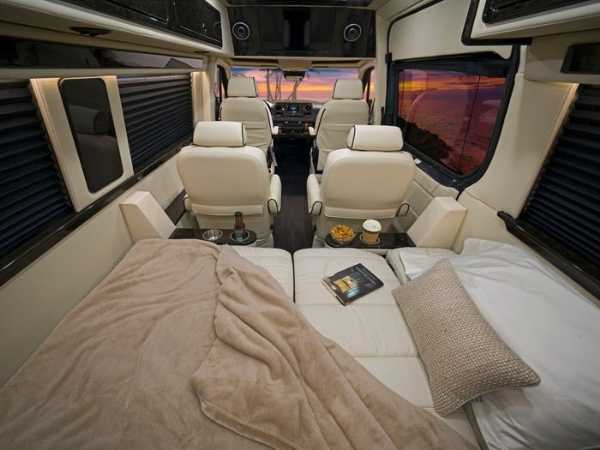 Mercedes-Benz Sprinter in disguise, see inside the $172,500 2021 Daycruiser 144 RV Luxury home on wheels.
It has bathroom, kitchen, WIFI, sockets, chargers, Satellite Radio and TV, 2000 Watt Inverter and HD tvs. 
The Mercedes-Benz Sprinter is a very versatile vehicle built as a van, chassis cab, minibus, and pickup truck.
Unlike the Mercedes-Benz V-Class that combines comfort and luxury on a large scale, the Sprinter it's not exactly luxurious. But this hasn't stopped tuning house "Midwest Automotive Design" from turning the Sprinter into a Luxury Home.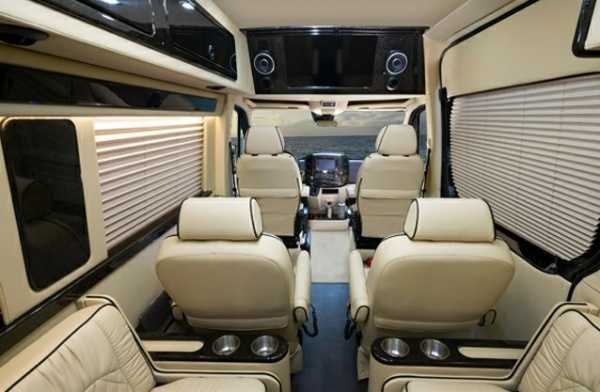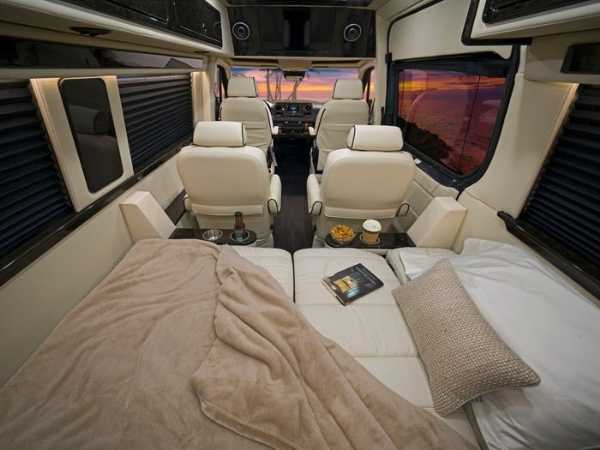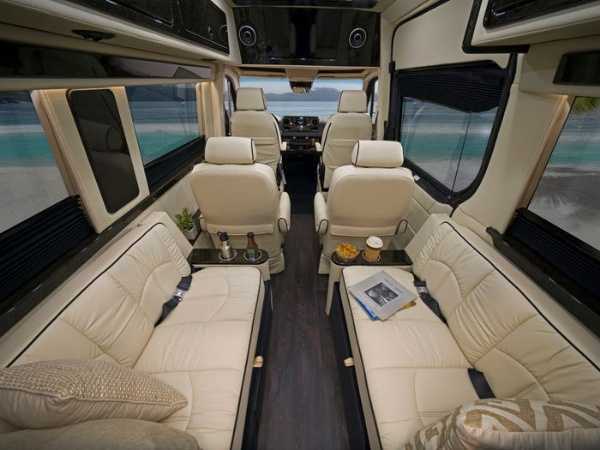 The RV and camper van conversion company, which specializes in turning vans into offices and luxury homes on wheels, called its latest creation the Daycruiser 144.
The Daycruiser 144, which sits on a 19-foot long Mercedes-Benz Sprinter chassis, is arguably the coolest RV ever made.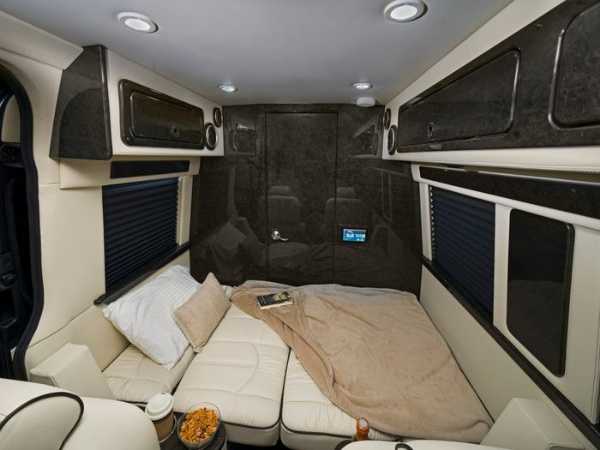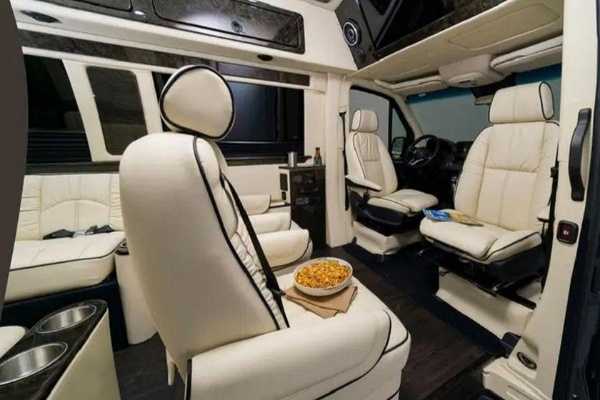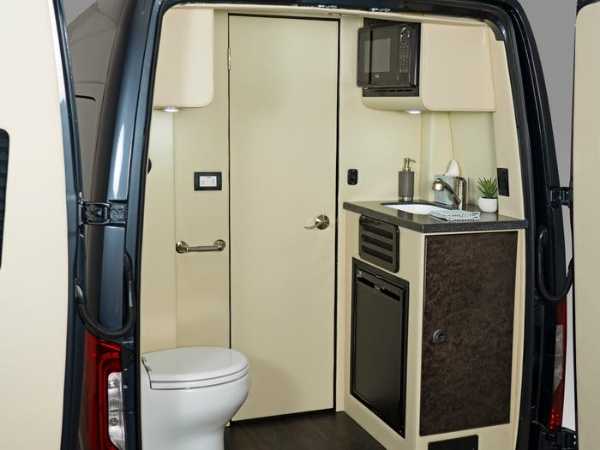 Inside, the tiny home is lined with leather furniture, wood accents, and plenty of luxury appliances that often aren't found standard in other camper RVs, such as television screens and a separate bathroom.
Other home away from home features inside the van includes a refrigerator, regular kitchen appliances, Satellite Prep TV and 2000 Watt Inverter.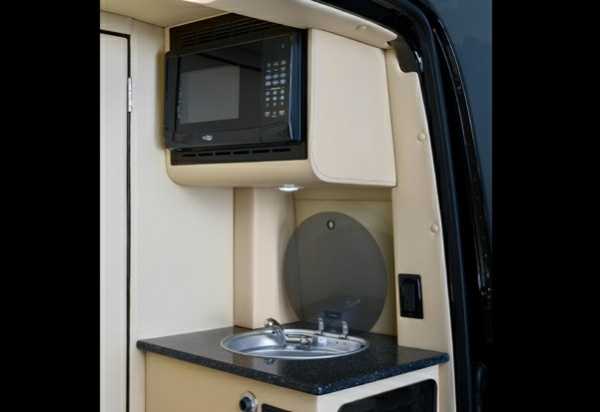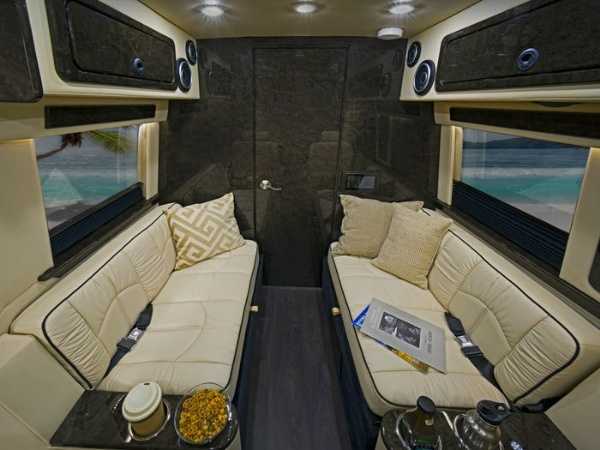 Options include WiFi, a television, satellite TV, SiriusXM satellite radio, air-conditioning; generator; 110 Volt Outlets; 12 Volt USB Chargers; HD LED TV and Rear Upgraded Audio System.
The Daycruiser 144 has a base price of around $172,500, which is about 500 bucks short of the base price of Mercedes-Maybach S sedan.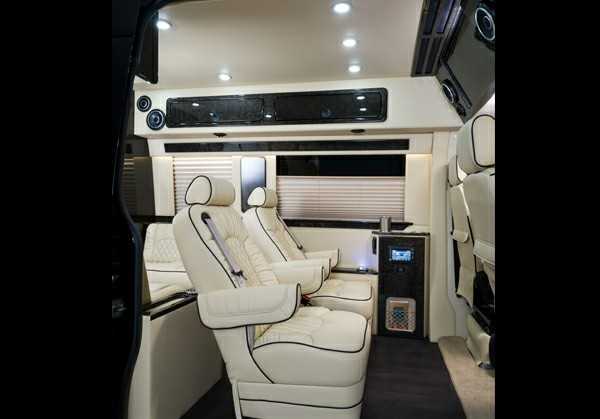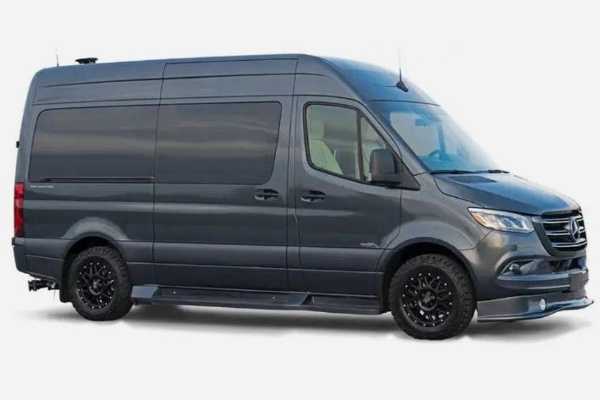 These prices may rise to over $200k when you tick all the options mentioned above. Note : These prices excludes destination and clearing charges in Nigeria.