Mercedes-Benz Sprinter Is 25 Years Old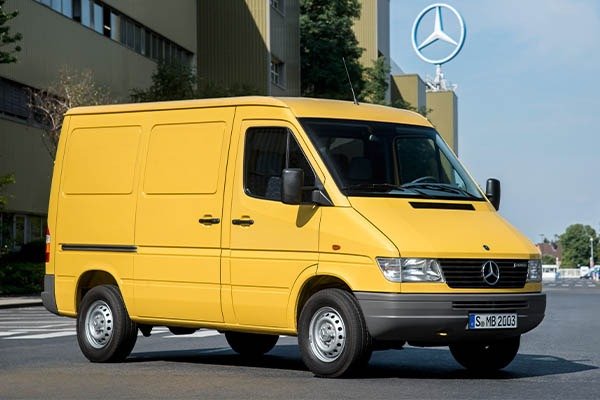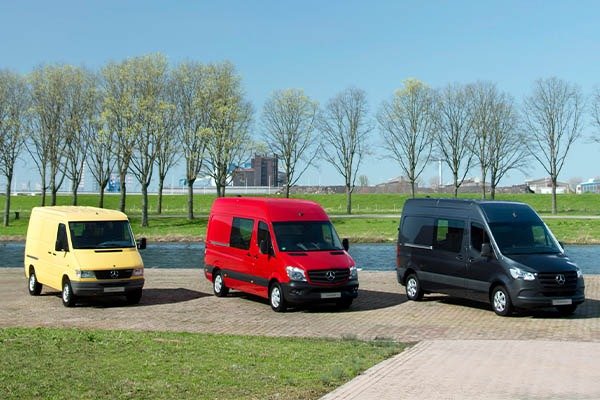 In Stuttgart 25 years ago, a van that would lend its name to an entire vehicle segment was launched called the Mercedes-Benz Sprinter. Today, a quarter of a century later, the current generation still represents the benchmark for the competition. Alongside its timeless values such as quality, reliability, economy, and comfort, the current Sprinter also stands for networking and connectivity.
1995: A Van Anticipates The Coming Decade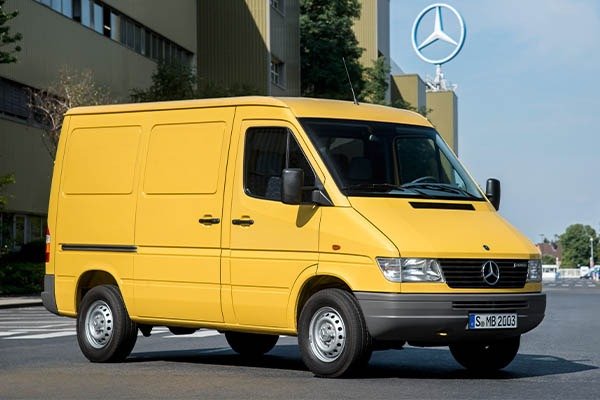 In 1995, Mercedes-Benz Sprinter defined an entire size segment and played a part in aiding the transition to e-commerce. The Sprinter was fitted with disk brakes (front and rear wheels), anti-lock braking system ABS, a more aerodynamic body. The Sprinter set standards with regard to safety, efficiency, and comfort and became the worthy successor to the legendary T1.
From the outset, the new van positioned itself as truly multi-purpose.  It was available as a chassis, platform vehicle or tipper vehicle, with a crew cab or a single cab respectively. A panel van and a crew bus with 5/9 seats, with a low or high roof, was also available. The wheelbases ranged from 3000 to 4025 mm. The permissible gross mass was initially 2590, 2800 or 3500 kilograms.
2006: Extensively Advanced And With Significantly More Capacity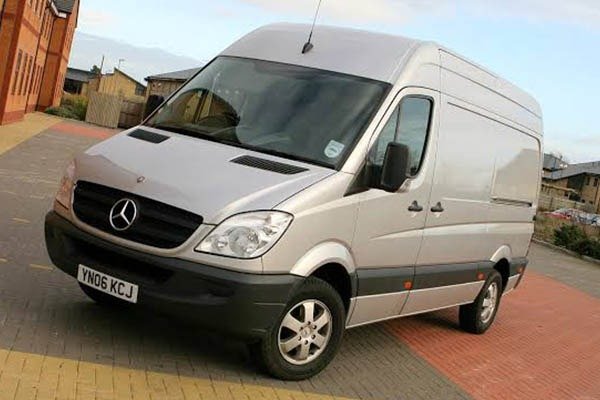 Over 1.3 million Sprinter sales and several facelifts later, in 2006 Mercedes-Benz presented a comprehensive further development. There was also an improved brake system, ADAPTIVE ESP, with extended functions for all tonnage. New features also included the wide-base tires at the rear axle for the 4.6-tonne variant. Bi-Xenon headlamps with static cornering and curve lights, a thorax bag for the driver and co-driver were standard.
2013: More Output, More Safety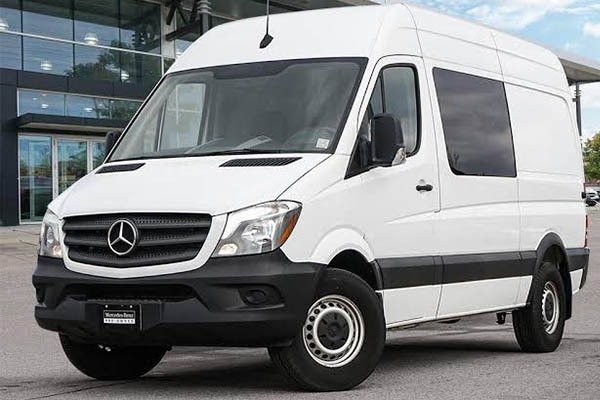 With an efficient drivetrain and numerous innovations, the further-developed Sprinter from 2013 again took up a new top position among the competition. Contributing factors are, among other things, an efficiency package with ECO steering assistance pump, the ECO start/stop function and a long rear-axle ratio. Thanks to the latest engine technology featuring SCR technology, the Sprinter was the first van ever to meet the Euro VI exhaust emissions standard. In addition to an extended mobility guarantee and the 7-speed automatic transmission 7G-TRONIC PLUS, customers had yet more equipment options to choose from. Adaptive Highbeam Assist, Lane Keeping Assist, Blind Spot Assist, and COLLISION PREVENTION ASSIST are just some of the safety features available.
2018: With A Further Drive Variant And Intelligent Connectivity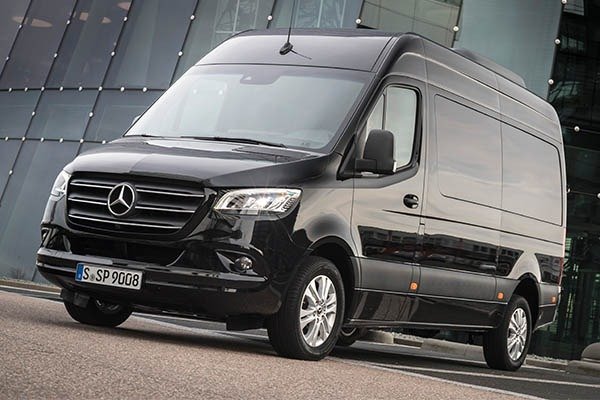 The third Sprinter generation was the first model series to embody the Mercedes-Benz Vans advance philosophy in 2016 as a provider of comprehensive mobility solutions. It combines progressive design with comfort and safety features only usually seen in passenger cars. The extensive networking with the internet is revolutionary: the Mercedes PRO connect services and the multimedia system MBUX (Mercedes-Benz User Experience) are setting the points in the direction of the future and creating new possibilities for managing a large fleet and for small businesses alike. There are eight Mercedes PRO connect packages with central services available ex-factory.
The Sprinter's broad range of variants remains impressive. More than 1000 different versions of the current Sprinter can be configured from the possible bodies. In 2018, there is also more choice with regard to the engine thanks to the front-wheel-drive available. Two transmissions were developed for it, as well as a 9-speed automatic transmission with a converter. An offer which numerous conversion specialists in this expanding segment are already using.