Weststar Takes Delivery Of More Units Of The Mercedes-Benz Sprinter
Weststar Associates Limited, Authorized General Distributors of Mercedes-Benz Passenger Cars and Commercial Vehicles in Nigeria, recently took delivery of more units of the Mercedes Benz Sprinter.
The Mercedes-Benz Sprinter is the flagship model of Mercedes-Benz Vans.  The Sprinter, which was first produced 20 years ago in  Düsseldorf plant in Germany, has grown to become a bestseller in major markets around the world.
The arrival of the new units of Sprinters is in response to the growing and diverse needs of the Nigerian transport industry today. The new units of the Sprinter is also an attempt by Weststar to provide value suited for passengers, drivers and fleet owners.
The Mercedes-Benz Sprinter 324 KA comes with features like fuel-efficient petrol engines, high-performance roof air conditioners, electrical sliding doors, reverse camera and 14 – 19 seats depending on customers' preference.
The Mercedes-Benz Sprinter puts great emphasis on comfort in its interior. Therefore, it comes with features like the high-performance roof air conditioner and seating with adjustable backrest. Also, the interior get LED illumination, wood flooring, black Tunja fabric, 14 – 19 seats and 3-point seat belt. The instrument cluster is a pixel-matrix display. The impressive audio system is an Audio 15 multimedia system. The Sprinter bus is also blessed with lots of storage spaces which include a large locking glove compartment.
With regards to performance, the Mercedes-Benz Sprinter 324 KA is equipped with an M272 petrol engine. Additionally, it produces 190 kW (258hp) power output and 5900 rpm torque; the engine is also coupled with automatic transmission. This fits perfectly with the requirements of Nigerian roads.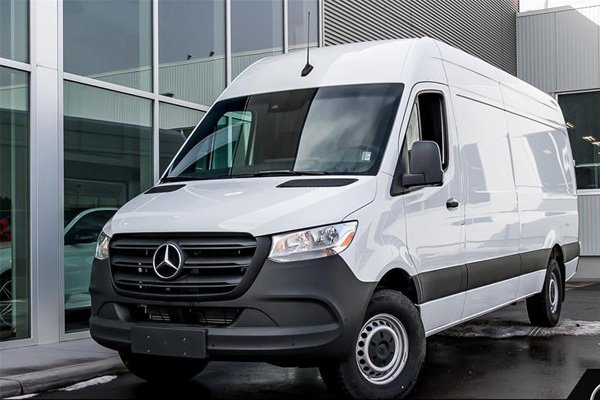 Speaking on the new units of the Mercedes-Benz Sprinter, Mr. Mirko Plath, CEO, Weststar Associates Limited commented; "The Mercedes-Benz Sprinter's global appeal is one that is recognized by businesses and transporters in the Nigerian market. It is our utmost goal to ensure that our customers get a product that is able to attend to the challenges they face on Nigerian roads and most importantly add significant value to their businesses."
The Mercedes-Benz Sprinter continues to dominate the van segment with it's global appeal. It remains the choice vehicle for the transportation industry in Nigeria.
The new units of the Mercedes Benz Sprinter, which is already fast-selling,  is currently available at Weststar Associates Limited.