Car spotting: Top 5 cars in Nigeria for TGIF! -Specs and prices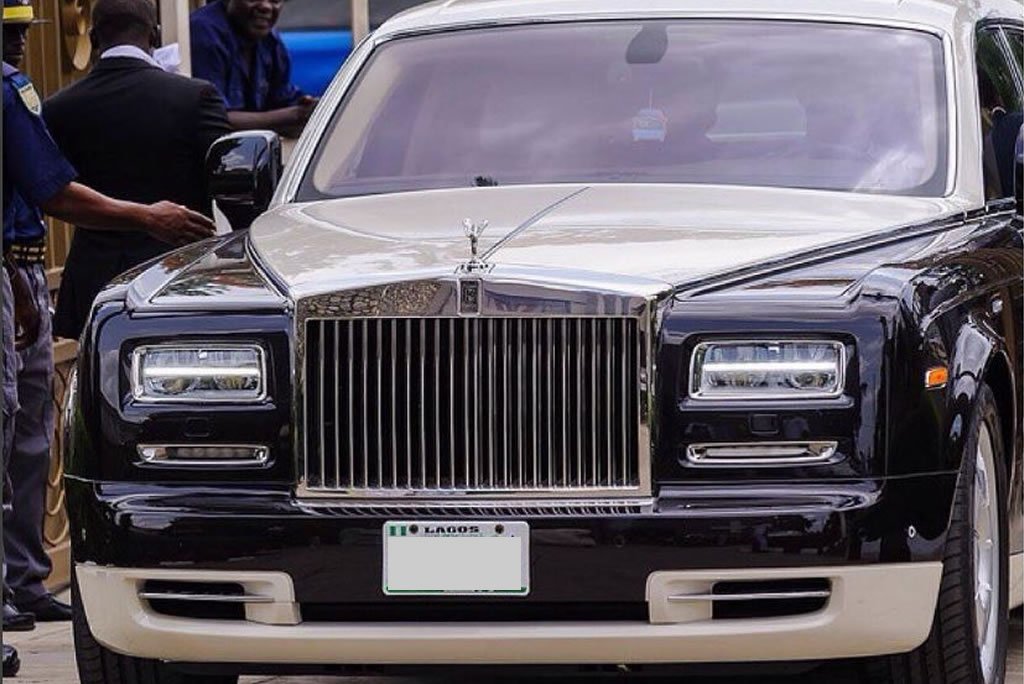 This Goodwood, England hand-built car is born to be bespoke. As a buyer, you can work with a bespoke team to craft your car uniquely for you. You can imagine driving a car with no exact lookalike.
However, this does not come cheap. With an average price tag of N250 million, you'll get this mobile five star hotel. It comes with a 6.8L V12 engine which transfers its powers to the rear wheels with an 8 speed transmission.
It also comes with beverage cooler, dual reverse tilt mirrors, genuine wood trim, hands-free entry, DVD player, Run flat tires, sky roof which makes the roof lining look like the stars in the sky.
Not one but two. This is N90 million multiplied by 2. The first thing that will fascinate you about this car is the gull-wing doors.
The beauty of this car lies in the fact that Mercedes has been able to put a vintage look on the face of this modern sport car. The 6.2L V8 engine goes from 0 – 60 in 3.5 seconds. However, if this speed is too slow for you, you can opt for the V12 engine.
Now, Mercedes has gone back to the S Coupe name badge instead of the CL. This two door s class does not come cheap but it is worth every single penny.
Average price is N55 million and it come with a 4.7L V8 Twin Turbo. Other features include, cornering lights, DVD, voice command etc.
The Cadillac Escalade Limousine interior features hand-made exclusive interior decoration with natural leather and wood trimming, multimedia office with luxury premium seats. This is definitely for the elite and the crème de la crème in Nigeria. With N37 million, you'll get you this office and bar on wheels.
Anyone who is buying this N8 million car may care less about other features as far as they have these scissors doors.
You can send in pictures of your top 5 cars in Nigeria to AutoJosh via our contact page.