Toyota Again Recall Over 130,000 Latest Tundra Trucks Over Bed Covers That Could Fly Off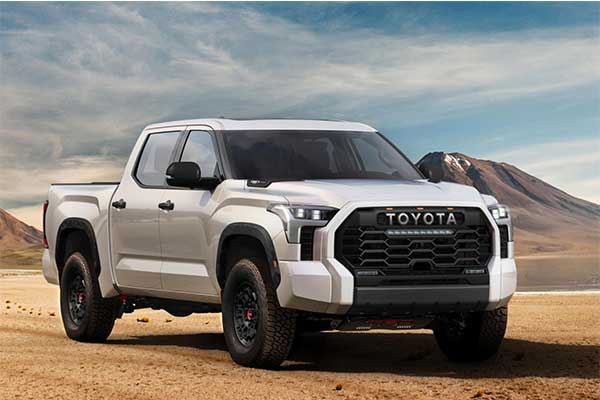 Toyota launched the next generation of its Tundra for the 2022 model year; now the model is the subject of a major recall. The problem is not mechanical, but rather related to an accessory.
In fact, on about 130,000 Tundras equipped with a bed cover, there's a possibility the cover could fly off while the vehicle is in motion. The risk there is obvious, not so much for the driver of the vehicle – except for their pocketbook – but for all other vehicles on the road in the vicinity. A bed cover that lands on the windshield of another vehicle can seriously damage it and block the driver's view, which creates an obvious risk of an accident.
Note that this is an official Toyota part, not an aftermarket accessory produced by an outside manufacturer. Fortunately with this type of problem, to avoid any danger, owners can simply remove the cover from the truck bed until a solution is found by the company. Toyota's immediate fix to this issue is to simply remove the tonneau cover until they develop a long-term solution that would allow owners to use the accessory offered by the automaker. Owners can expect recall letters to be sent in the mail starting on March 31st, 2023.
The good news is that owners with affected covers can simply remove them until a fix is determined for the cover.