Toyota Recalls Thousands Of 2022 Tundra Over Rear Axle Issue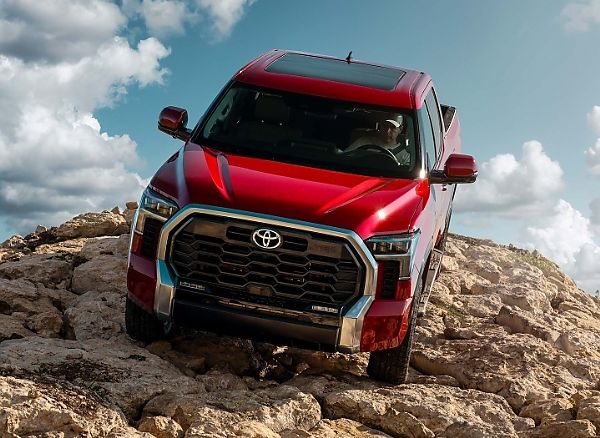 The redesigned 2022 Toyota Tundra pickup truck has been recalled for a rear axle housing that can separate from the shaft and increase the risk of a crash. Toyota North America says that some 2022 models could have nuts on the rear axle assembly that loosen over time. This could result in an axle shaft sub-assembly separating from the axle. "If complete separation occurs, this can affect vehicle stability and brake performance, increasing the risk of a crash," Toyota states on its website.
Toyota isn't sure how many vehicles are affected but to be on the safe side, they have recalled more than 46,000 trucks manufactured between March 15 to June 7, 2022 (hybrid versions) and standard Tundra models manufactured from November 2, 2021 to June 13, 2022. Toyota notes that the issue only impacts these specific Tundra models as the faulty rear axle shaft sub-assemblies were only used at a certain assembly plant, meaning other 2022 Tundra models built outside these dates are not impacted. The recall applies to trucks with either the 3.5-litre twin-turbo V-6 or the hybrid version of that powertrain.
The Japanese automaker notified dealerships of the recall on June 24 and will notify owners between July 15 and July 29. Owners will be asked to return their vehicle to a dealership where the rear axle assembly will be inspected and the axle flange nuts retightened. Any vehicles that have axle-related damage will have components replaced.