Toyota J70 Land Cruiser Gets Updated Again For The 2024 Model Year
At Toyota, the all-new Land Cruiser (Prado) is currently in the spotlight. But there is more interesting news regarding the Land Cruiser. The now very old J70 generation is still very much alive and undergoing a major refresh.
The Toyota Land Cruiser family consists of the full-size and simply called Land Cruiser J300, which is not available in Europe, and the newly presented new Land Cruiser Prado, which is coming our way under the name 'Land Cruiser'. But there is another variant and it is now very old. The Land Cruiser J70, introduced in 1984, is still available in Australia and various countries in the Middle East, among others. The Toyota Land Cruiser J70 has been refreshed both externally and technically several times over the years and is now going under the knife for the umpteenth time. It looks more modern but is still mainly recognizable as a classic Land Cruiser.
During the presentation of the new Land Cruiser Prado, which is also coming to Europe, Toyota announced in its home country Japan that it would be selling the old Land Cruiser J70 in Japan again. But in a refreshed form. The Australian branch of Toyota also sends photos of the renewed but basically 40-year-old Land Cruiser to the world. Although the J70 itself now has enough classic design elements, the Japanese mount a retro front on the off-roader, which brings it back more emphatically to the original from 1983, although we also observe influences from the Land Cruiser J40.
The angular headlights that the J70 had until recently make way for round ones, although they are modern LED viewers. The grille is new, the bumper work is being overhauled and the rear lights are now in the rear bumper. Until now, the Land Cruiser J70 was only available in Australia with a V8 turbo diesel and in the United Arab Emirates, among others, with a 4.0 V6 petrol engine. The Land Cruiser J70 now also gets a 2.8 four-cylinder diesel that is tied to a six-speed automatic transmission. The V8 remains. Toyota refreshes the infotainment system, the instrumentation has been revised and the steering wheel and transmission selector lever have also been replaced with more modern ones.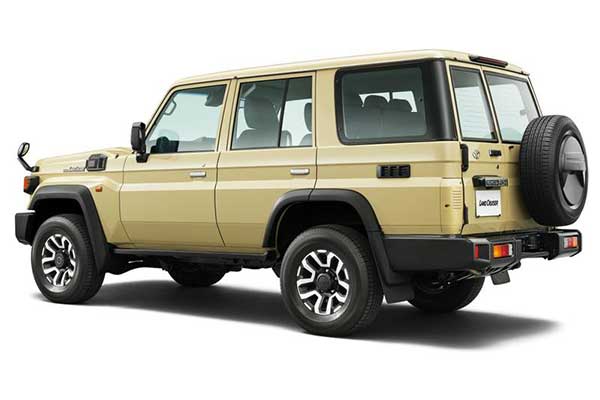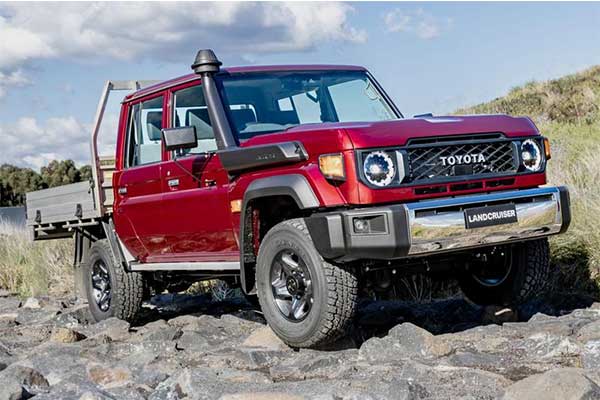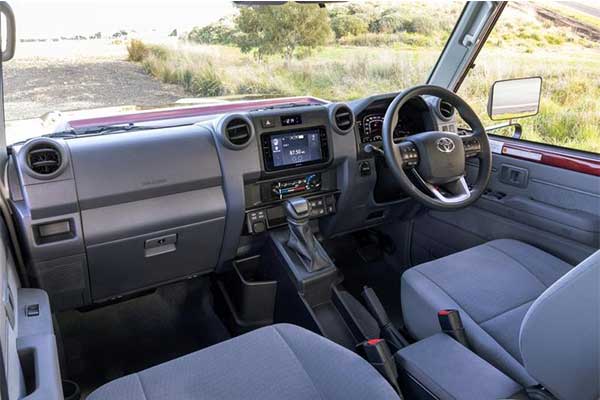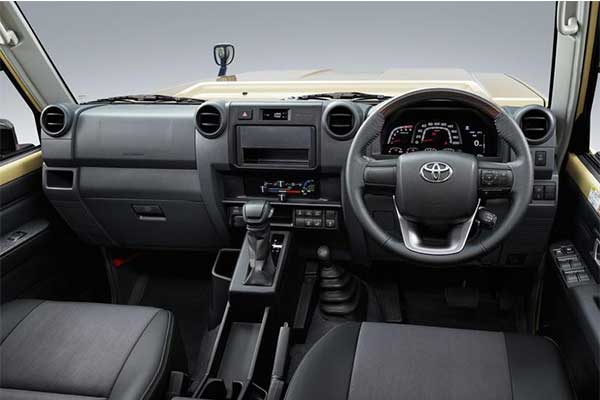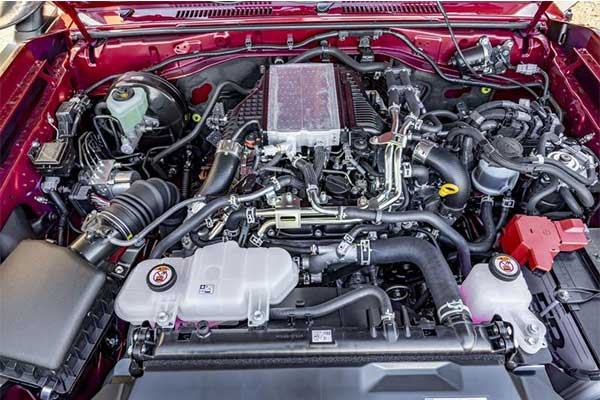 Also See:

Australia, The Country With The Most Toyota Land Cruisers