Trading On Railway Track: Why Is This Risky Practice Permitted?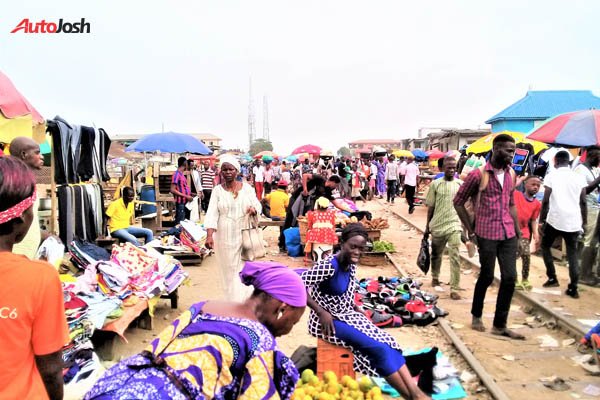 In most part of Nigeria, railway tracks have become the preferred places for trading activities.
In Lagos state, railway tracks are the destinations for those in search of "Okrika" clothes and other used and substandard wares.
Every day, traders and their customers turn these locations to a huge marketplace.
Tragically, this unusual and very risky trading practice has led to the death of some people, especially those who were not quick enough to depart the scene for an oncoming train.
Indeed, hanging around railways tracks comes with enormous risks.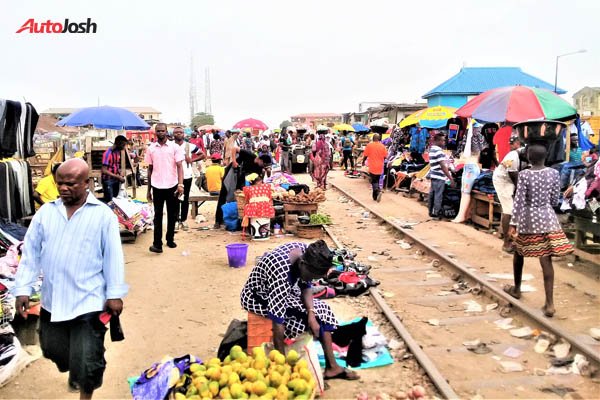 Sometimes, some people at these railway marketplaces make fatal judgements, forgetting that trains are not as controllable as cars that can be stopped at will.
Still, this has not deterred Nigerians – especially Lagosians – from trading or hanging around active railway tracks.
Some examples of railway track locations in Lagos with huge market activities are Oshodi, Mushin, Ikeja-Along, Yaba bus-stop, etc.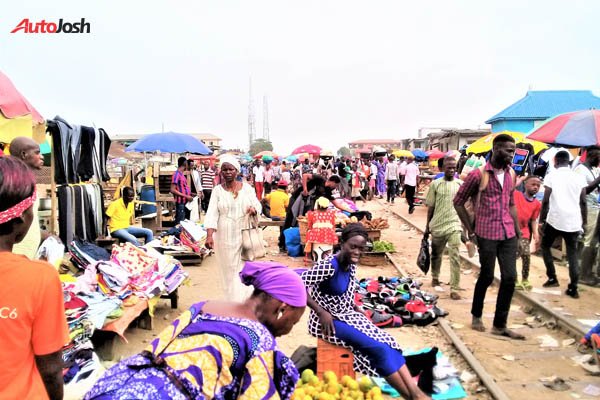 During the administration of Governor Babatunde Fashola, there was a ban on trading on railway tracks. This ban was vigorously enforced at the time. However, the enforcement of that ban appears to have been relaxed in the current administration.
Curiously, it is reported that some task forces are deployed to some of these locations to collect revenues from the illegal traders at these railway track marketplaces.
Perhaps, this is the reason why this high-risk illegality persists on our railway tracks.