Truck Loaded With Empty Crates Of Beer Hits Container And This Happened At Onipanu, Lagos (Photos)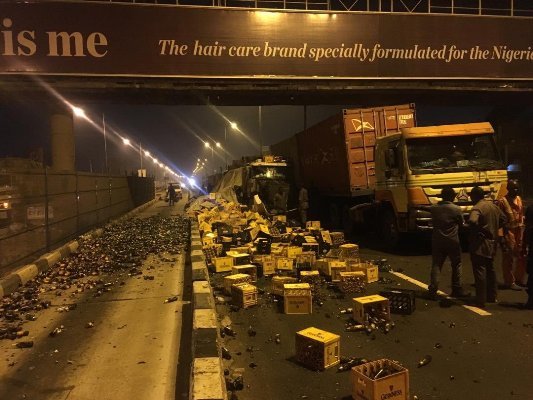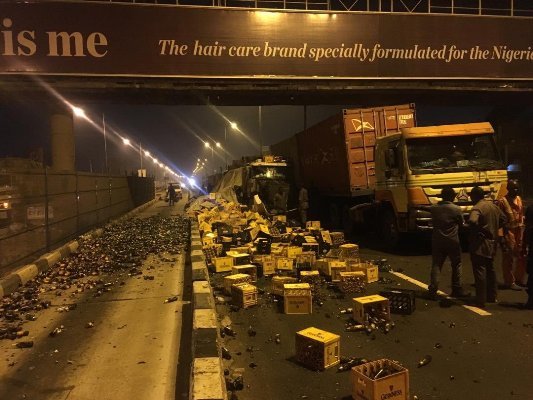 According to LASTMA, this happened earlier today, a container got hit from behind by a truck loaded with empty crates of beer.
This took place at Onipanu inward Fadeyi, Lagos. A lot of broken bottles & crates filled the major road, including the BRT lane.
Vehicular movement has been diverted to service lane inward Fadeyi, as the road is totally blocked. Recovery ongoing.
More photos below;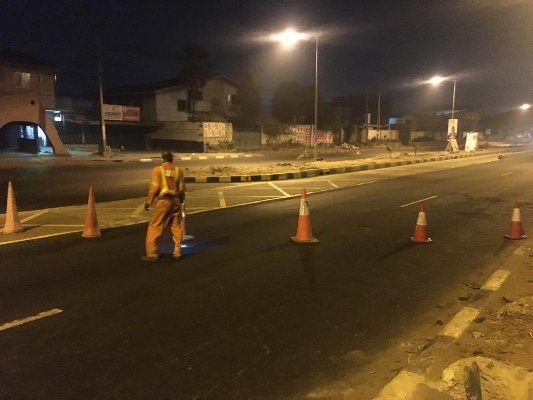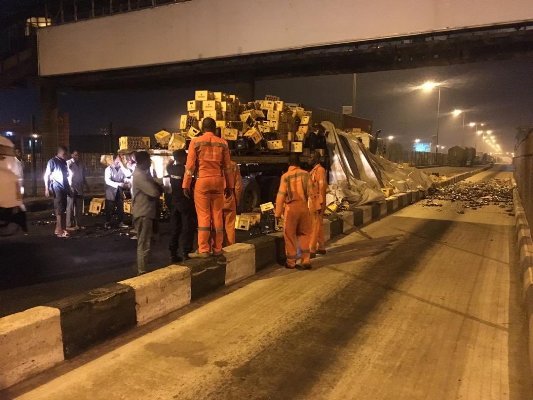 \