Gov Ambode Of Lagos Apprehends 'One Way' Traffic Offenders (Photos)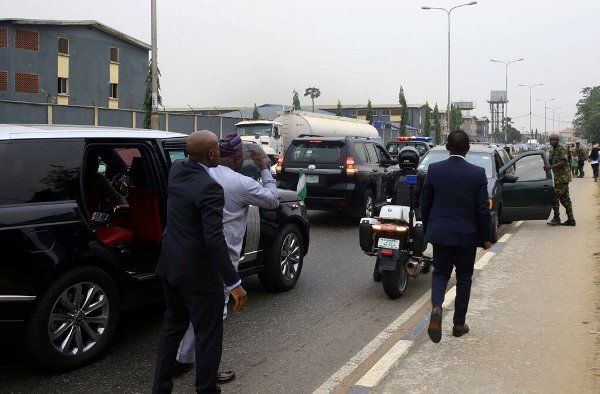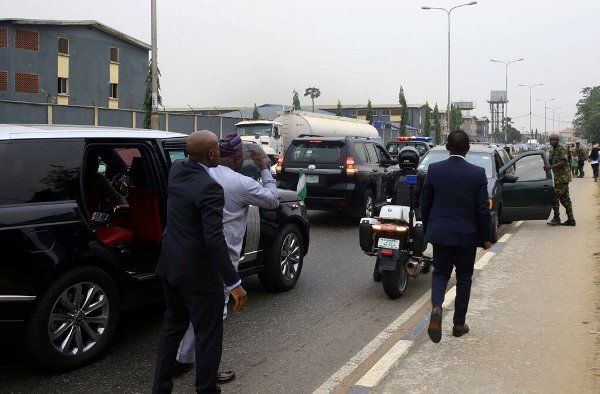 According to the official Twitter handle of Lagos state government, traffic offenders were caught in the act violating a traffic law by the incumbent Lagos state governor. One of the victims caught was effortlessly committing 'one way' traffic offense.
He was driving in his Toyota Sienna when the governor caught him. In the pictures, governor Ambode stepped down from his Range Rover Sentinel to apprehend the man in question.
Is he going to face 3 years in jail as stated in the recent Lagos traffic law?