Turkey Opens ₦4.3T Istanbul Airport, Aims To Be The World's Largest By 2028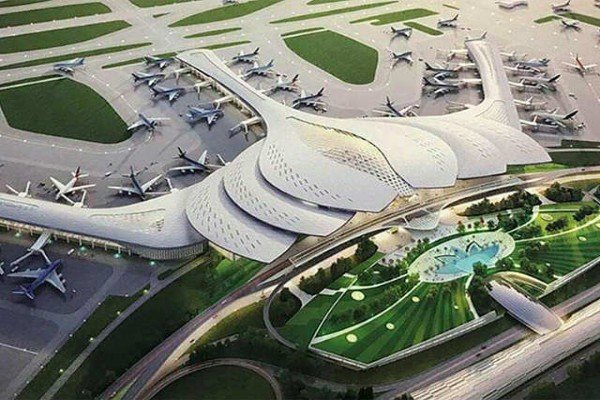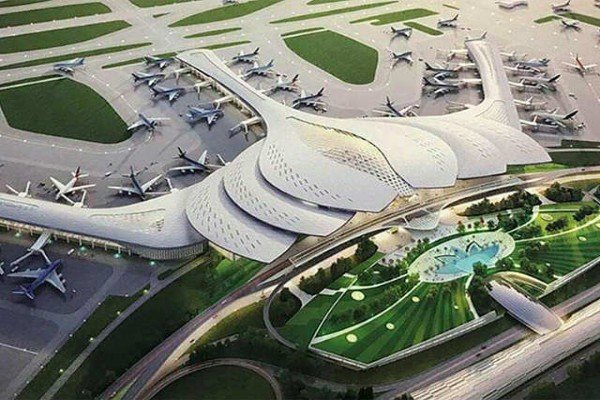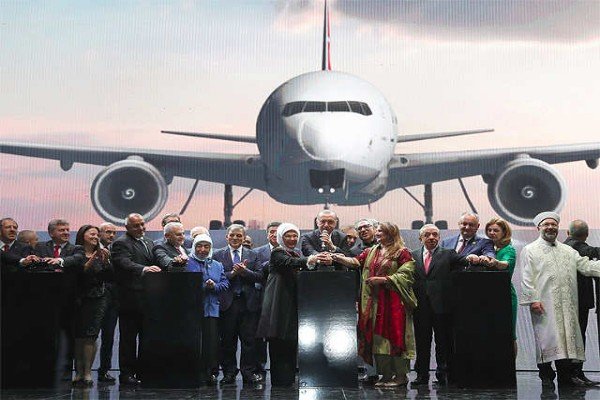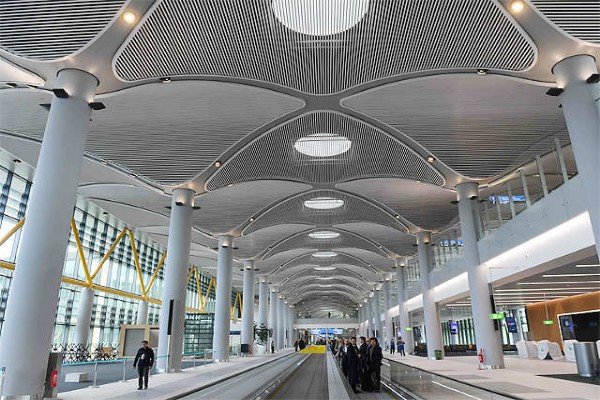 Turkey's president Recep Tayyip Erdogan on Monday October 29 opened the new Istanbul International Airport that is aimed to be the biggest by 2028.
The massive Airport will replace the Ataturk international Airport. It boasts of the world's largest terminal under one roof and is connected to the rest of the city through high-speed train, metro and as well as tarred roads.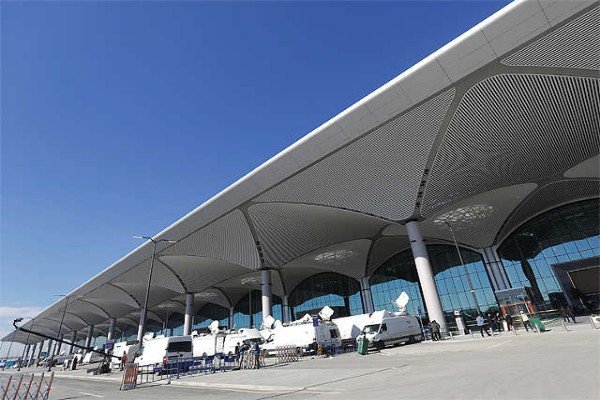 The parking lot will be able to serve over 70,000 automobiles at once .
The nearly 85 percent completed Airport will host 90 million passengers per year (compared to Murtala Muhammed Airports' 6.4 million in 2017) during the first phase .
But why open an Airport when it is actually not completed?
The President chose the special day as it marks the 95th anniversary of Turkey as a republic.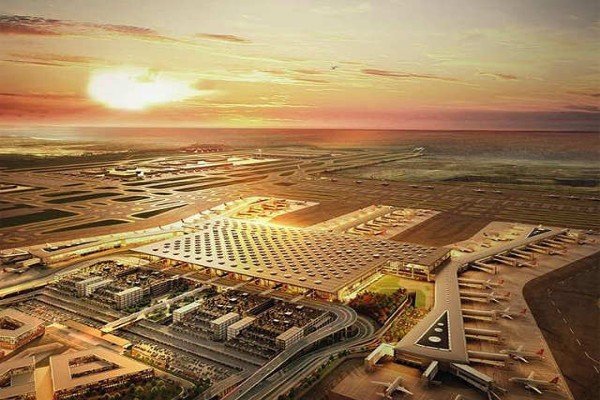 When the final phase with six runways is completed in ten years time , it will occupy nearly 7600 hectares (appr.19,000 acres or 3 times the size of Surulere LG in Lagos ), host 250 airlines and serve up to 200 million travellers a year.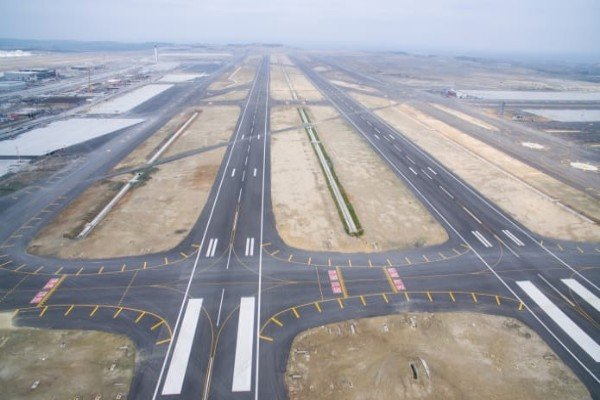 This number will double the traffic at the Atlanta's Hartsfield-Jackson Airports, which is currently the world's biggest airport .
You Can Also See China's New ₦7.3 trillion World's Longest Sea Bridge Designed To Last 120 Years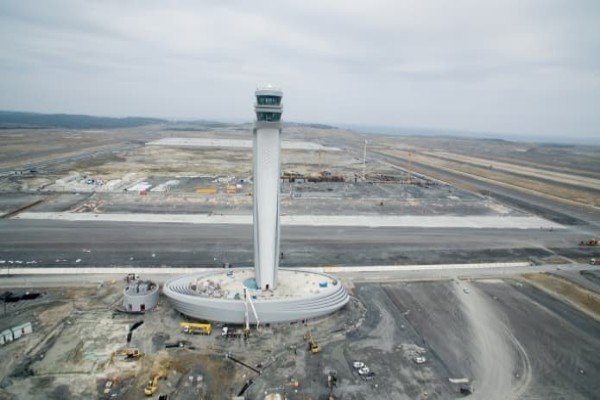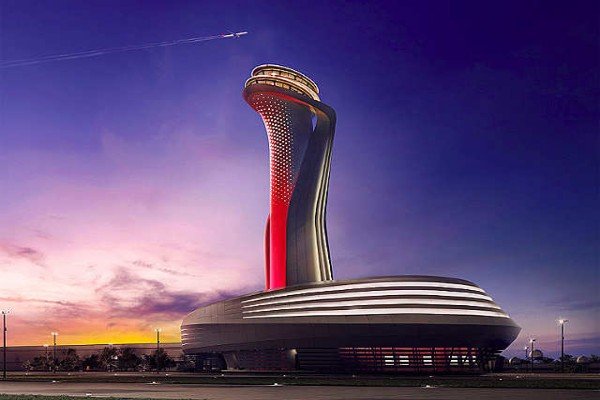 Even while still under construction , the Airport's air traffic control tower and interior's Turkish and Islamic designs won the first prize in the 2016 International Architecture Award in Berlin.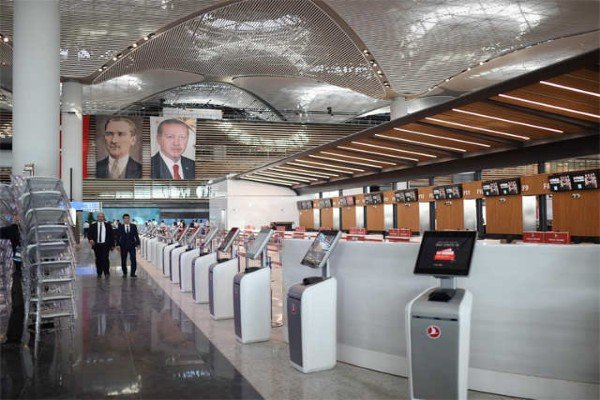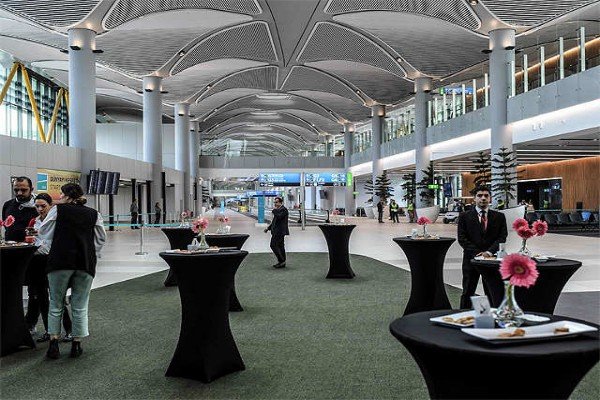 The airport will be used for a daily 2,000 flights within Turkey and to Azerbaijan and northern Cyprus in the first two months before being opened for full operation in January 2019.
What do you think?