Twitter User Narrates How One Man Almost Killed Everybody In A Danfo
Lagos is a strange place.If you have never boarded a Danfo then you are missing a lot .
Check out this twitter user's experience.
How It All Started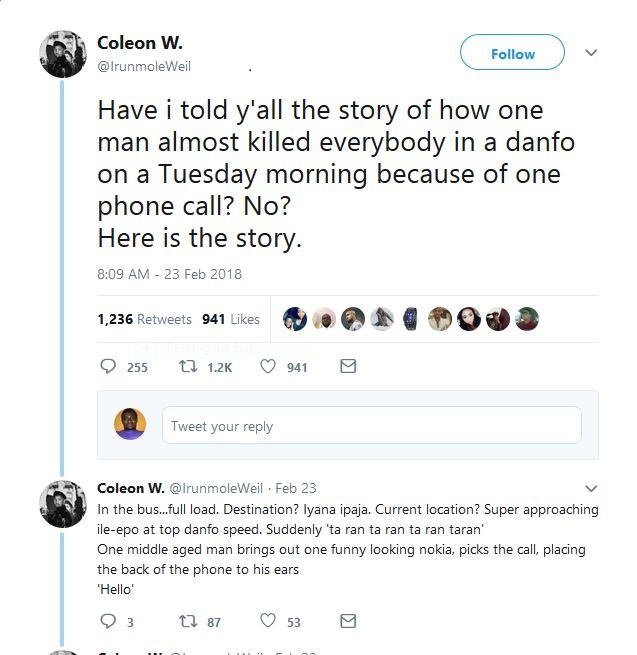 An Unexpected Turn Of Events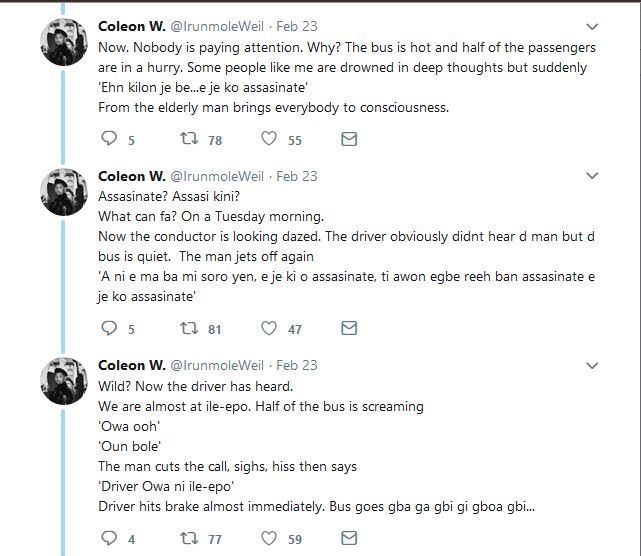 For those who don't understand Yoruba, here is a "loose" transalation
Man : Ehn ! what does that mean, let him assasinate .
Man: I said you should not tell me that !, let him assasinate , if his mates are assasinating, then let him assasinate !
Half of the bus: I will stop here ooh
Half of the bus: I am coming down
Man : Driver stop at ile-epo bus stop
The Whole Situation Gets Worse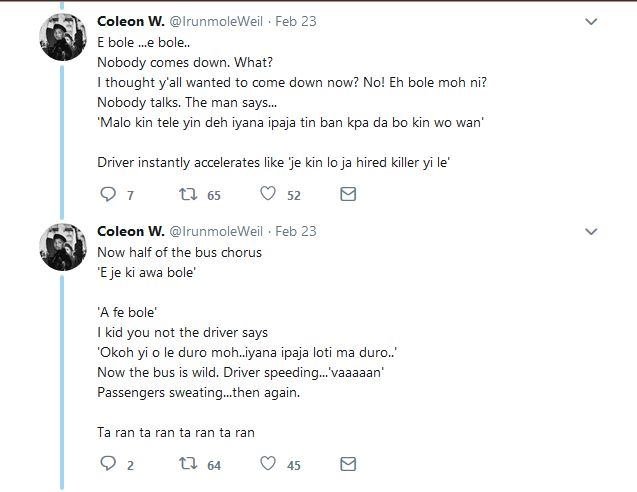 1.Driver:Come down, come down
2.Driver:Are you not coming down again?
3.Man :Keep going let me come down at Iyana Ipaja
4.Driver : Let me go and drop this hired killer
5.Whole Bus : Let us come down oo
6.Whole Bus : We want to come down
7.Driver: This bus can't stop again , I can only stop at Iyana Ipaja
ta ran ta  ran  ta ran ta ran *phone rings*
The Mystery Is Unleashed
I got lost here too :), someone save me  !!
Man : Look here,let that child assasinate, anything his mates are doing , let him do it too, if his mates are assasinating, let him assasinate too !!.
Lady: Daddy its not assasinate , its assimilate . 🙂
Driver: Who and who wants to come down
Elderly Women : It will not be well with English, turning somebody to a mad man in Lagos 🙂
Elderly Women : Its not baba's fault  🙂
Reactions :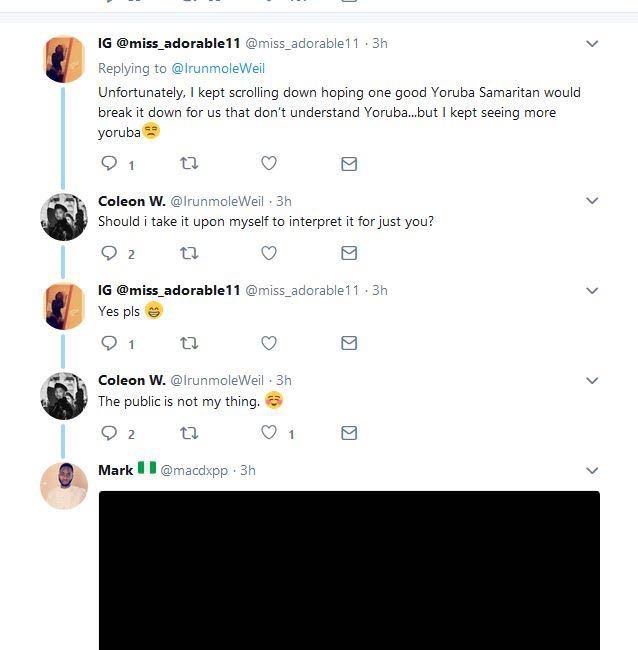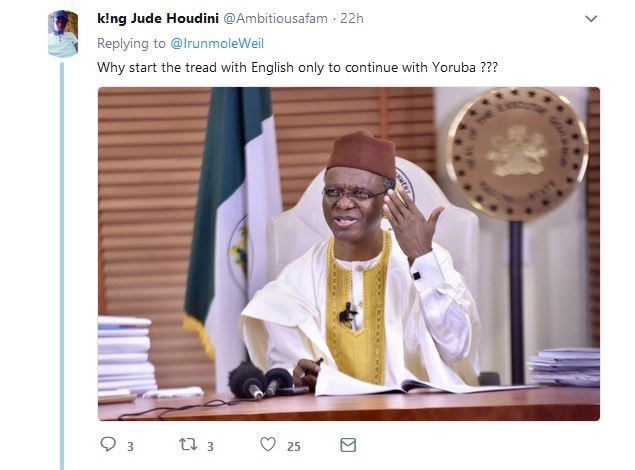 Share you funny ,crazy danfo experience with us , we would love to hear from you !.