Unbelievable: N200million Lamborghini Countach abandoned in Lagos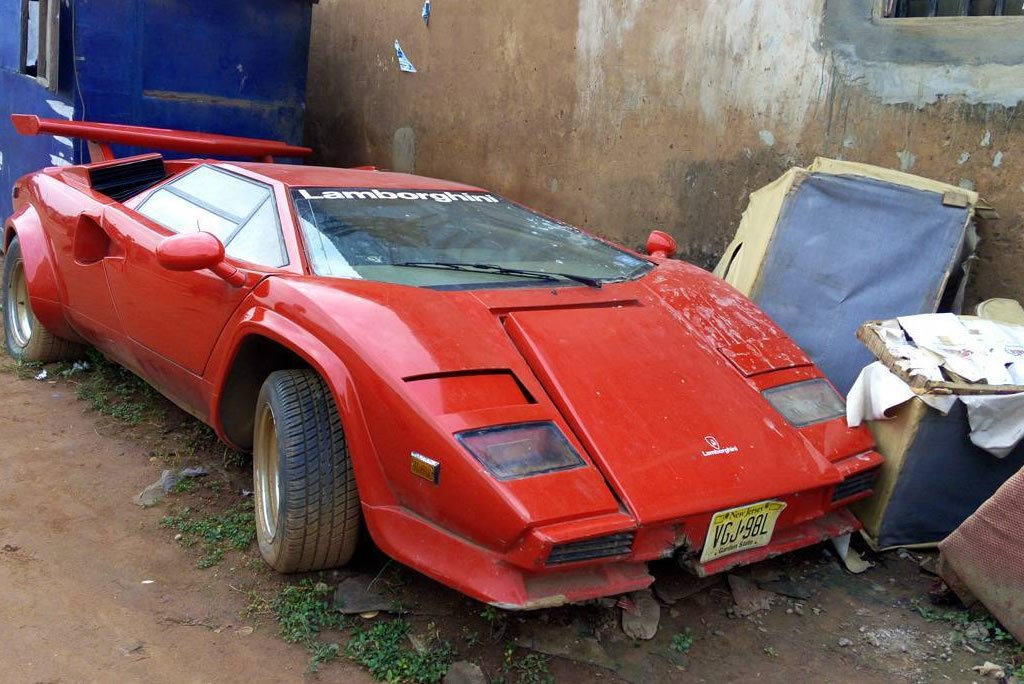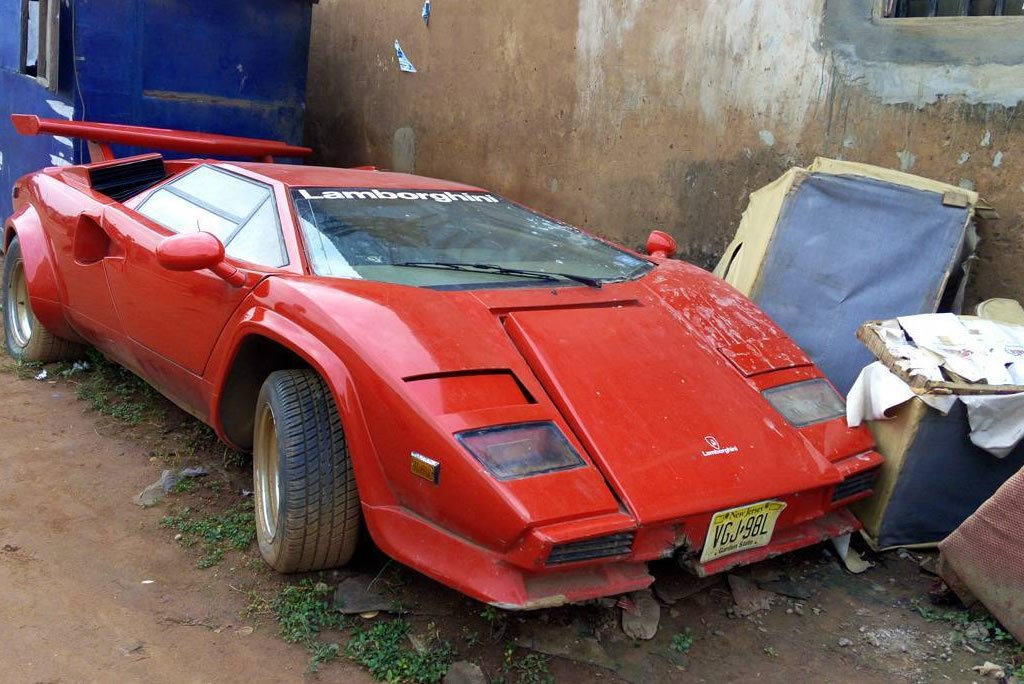 Is this real or am I dreaming?
This abandoned Lamborghini Countach which has an estimated price tag of N200million ($500k) was spotted in Abule Egba, Lagos by an instagramer @teatealorpeyy.
This automotive icon is powered by a V12 mid-engine accelerating from 0-60mph in 4.7 seconds with a top speed of 295 km/h (183 mph). The Countach was produced between 1974 and 1990; it is currently regarded as a rare vintage car.
It reminds me of the cars in Arnold Schwarzenegger's Total Recall.