Check Out The First Electric Mercedes G-Class SUV (Photos)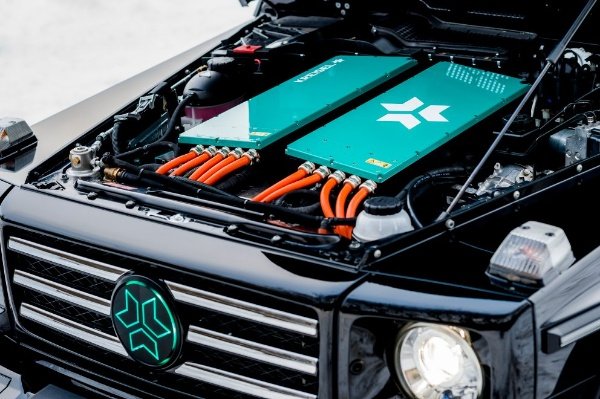 German auto giant Daimler is working on a G-Class that will run on electricity. Austrian-based Kreisel Electric has already unveiled an Electric Mercedes-Benz G-Class.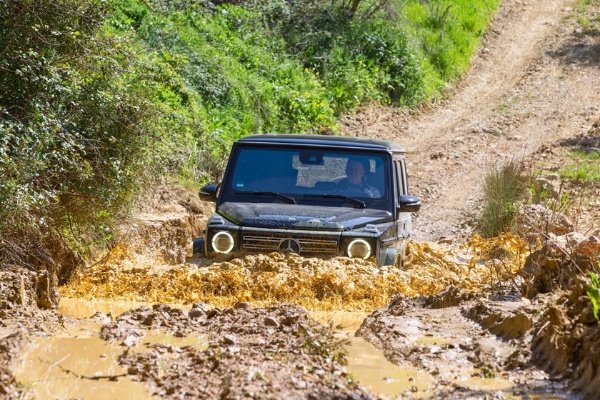 Its no news that Daimler is currently working on a Mercedes-Benz G-Class that will run on electric power train.
The Austrian-made four-wheel drive luxury SUV, also known as G-Wagen, is famous among Nigerian celebrities because of its off-road capabilities.
Despite the good news, the upcoming Mercedes-badged Electric G-Wagon won't be the first to come with an electric power-train.
Austrian-based company Kreisel Electric has beaten Mercedes to the EV punch by replacing the combustion engine with an electric powertrain.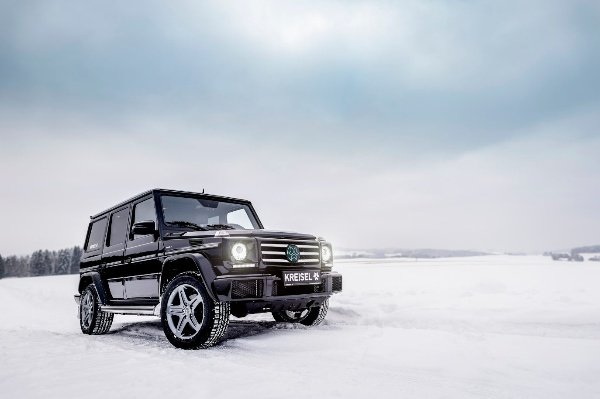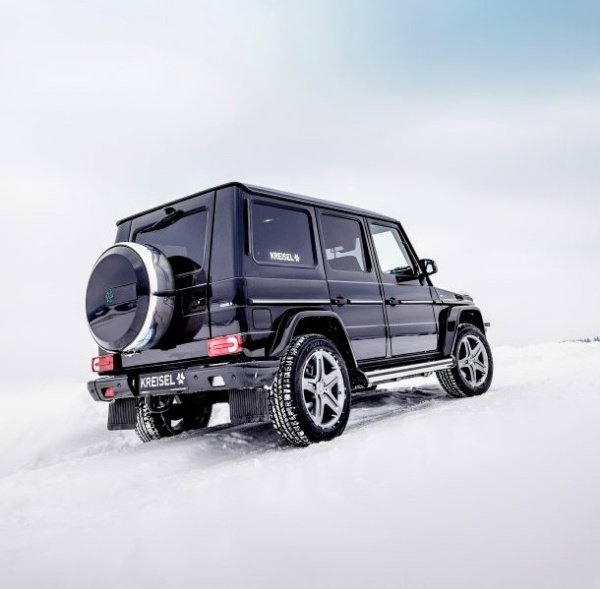 The company claims the electric G-Class' maintains the famous off-road abilites found on the Mercedes G-Wagon.
Kreisel Electric's SUV packs 483 horsepower, which easily beats the current G550's 416 hp. Its zero to 62 miles per hour in 5.6 seconds also outperforms the G550's run to 62 mph in 5.8 seconds.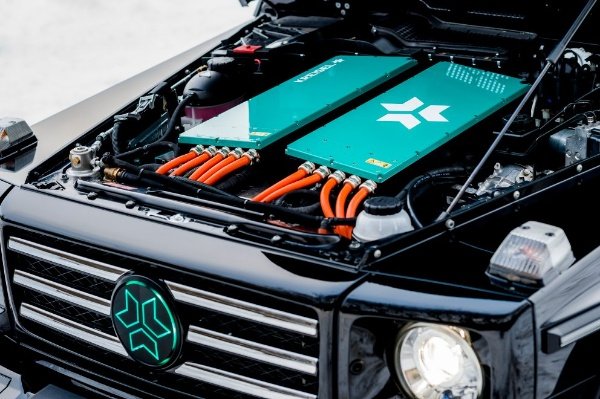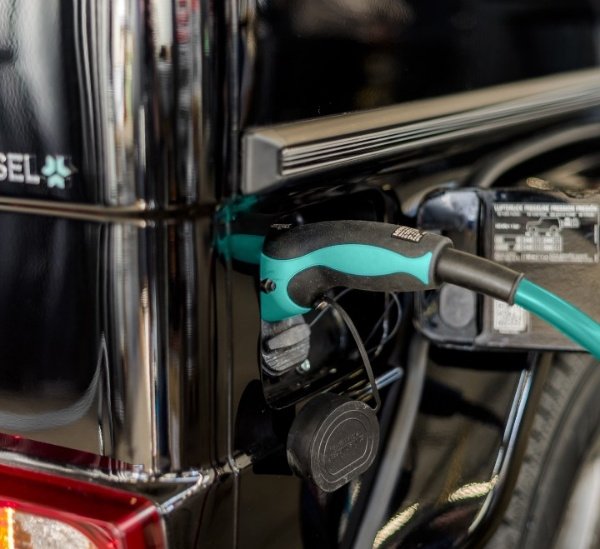 Its 80 kilowatt-hour dual battery packs gives enough juice for 186 miles (300 kilometers) of range before needing a recharge.
A 150kW charger means plugging in the G-Class for just 25 minutes recovers 80 percent, which is enough to drive another 149 miles.
No change is made to the cabin except for new set of gauges in the instrument panel. The exterior are also fitted with Kreisel badges.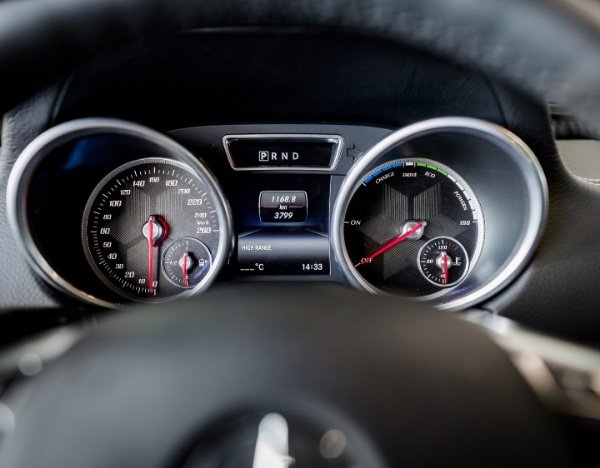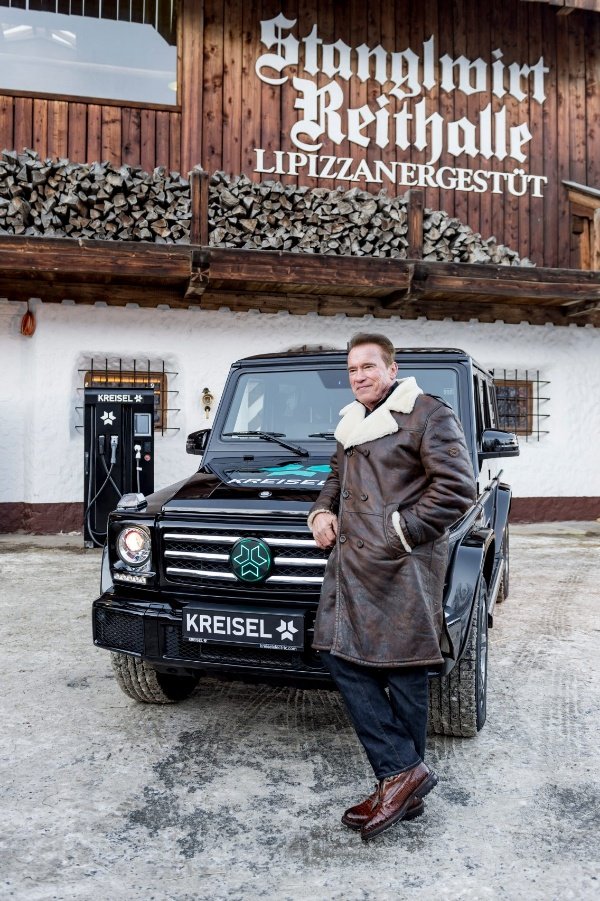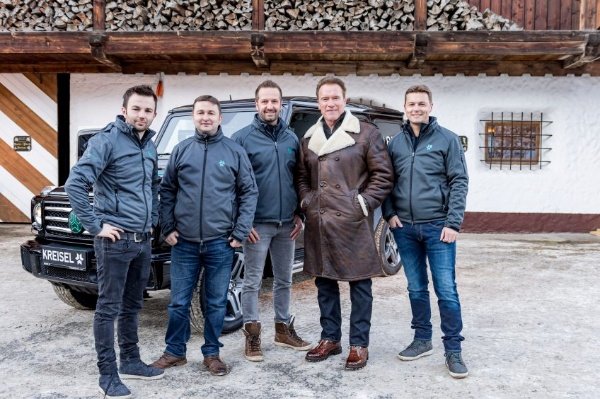 Kreisel's electric Mercedes-Benz G-Class is only a prototype for now and not for sale. Former governor of California, Arnold Schwarzenegger, had the pleasure of showing it off on the road.
The company and the Terminator star have already presented the electric G-wagon ( and a Hummer H1 ) to the world in 2017.