See What You Need To Know About CMR Vehicle Document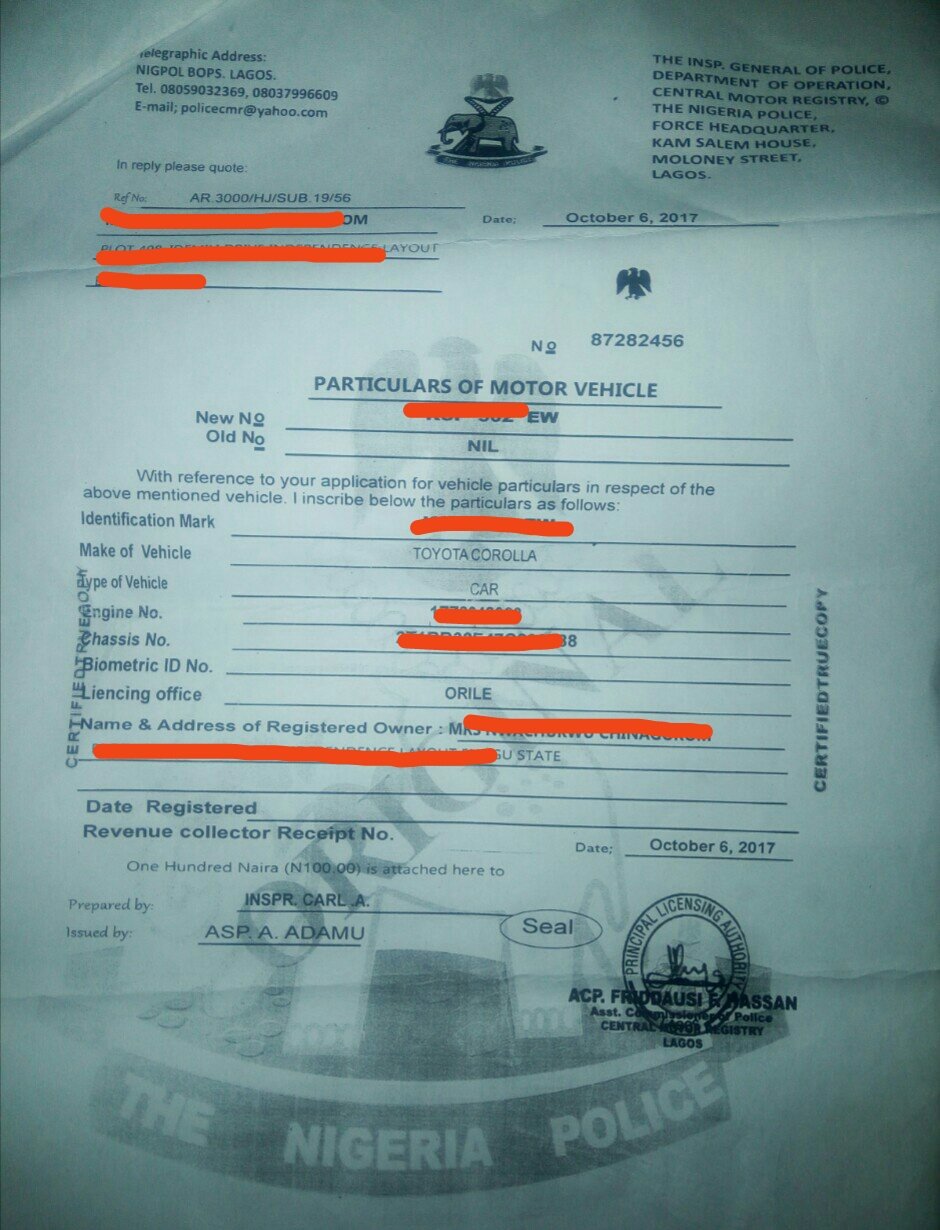 See What You Need To Know About CMR Vehicle Document.
CMR stands for Centralized Motor Registry.  The CMR is one of vehicle documents every car owner and driver should know about. Because, having a good knowledge of these your vehicle documents can help you stand your ground in case any law enforcement agent wants to 'obtain' you.
The Police Force, under Tafa Balogun as Inspector General, introduced the  CMR, with Police report. The CMR shows a car is registered in a central computerized system with their owners' data, engine and chassis numbers.
The purpose of the CMR is to checkmate theft of vehicles. It is also serve to ensure adequate and accurate documentation.
CMR takes two working days to be issued on average and it isn't genuinely issued in Abuja alone, it's issued all over the country.
You'll find this information written on a CMR:
Identification mark
Make of vehicle
Type of vehicle
Engine number
Chassis number
Biometric ID number
Licensing office
Date registered
To be eligible to obtain this CMR, you must be a vehicle owner in Nigeria. The registration to get this particular document is free of charge, and the document is valid until you transfer the vehicle to another owner. Added to that, CMR is one of the vehicle documents that is not renewed annually.
To avoid any form of harassment, always ensure your vehicle documents are complete and up to date.