See How Engineers Moved A 30,000-tonne 5-Storey Bus Terminal To A New Location (Pics &Videos)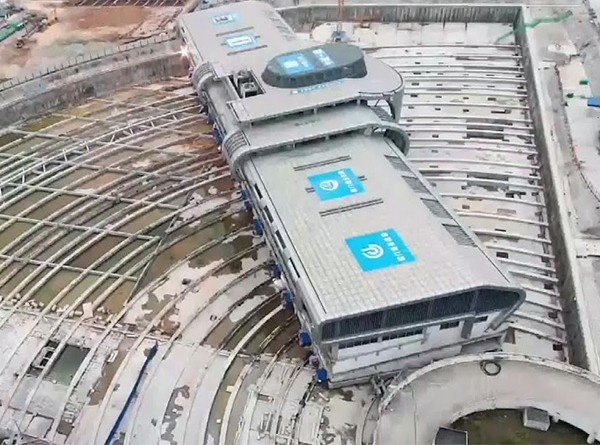 Chinese Engineers moved a 30,000-tonne bus terminal, the weight of 170 Boeing 747s aircrafts, to a new location without dismantling the structure.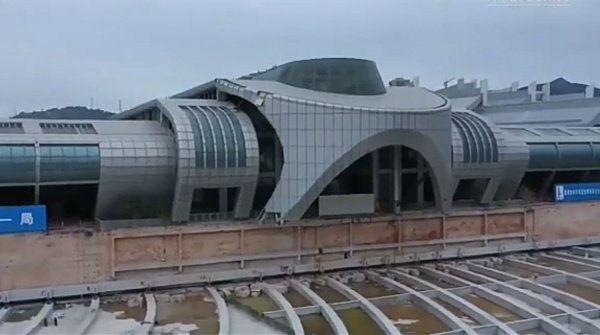 Chinese engineers in April 2019 successfully move a 30,000-tonne bus station to a new location without dismantling the structure.
The 5-Storey Houxi Long Distance Bus Station was moved to make way for a new high-speed railway station.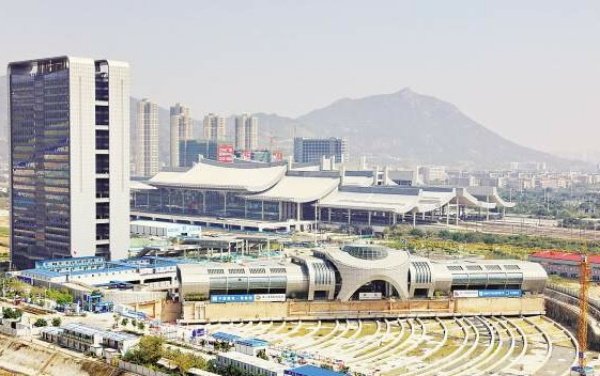 The lifting and movement of the structure, the weight of roughly 170 Boeing 747s aircrafts or 2 Brooklyn Bridges, took 40 days to complete.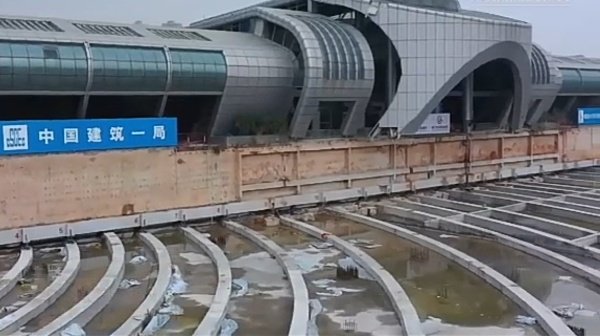 The relocated Houxi Long Distance Bus Station has three storeys above the ground and two underneath. It was opened to the public in 2015 after five years of construction.
Instead of destroying the 4 year old £30 million (₦13.9 billion) structure, see what the engineers did: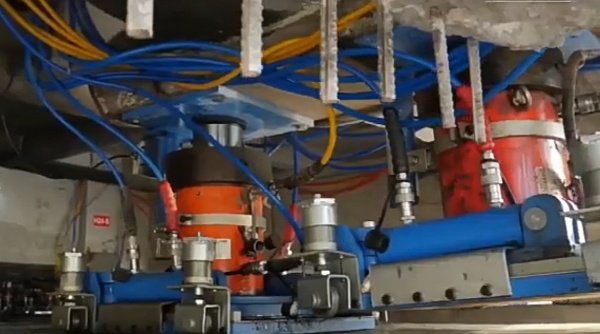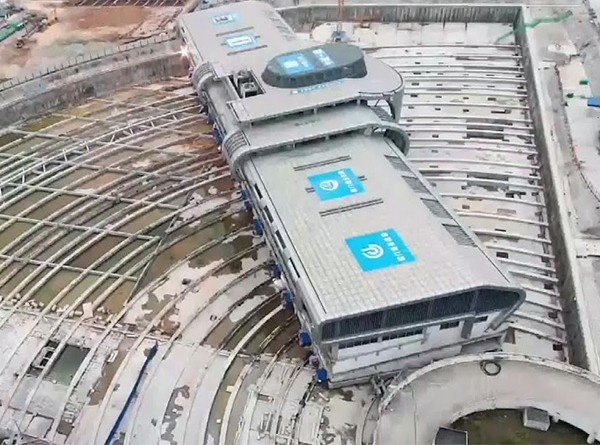 The workers started by digging the soil between the old and new location out. Then they put 532 of hydraulic jacks under the massive 5-storey building to slide it 90 degrees along rolling tracks.
Wei Xinhai, project leader of the Xiamen Port Construction Co, said,
"The first goal was to ensure the safety of the original structure,"
"The second goal was to meet the construction schedule of the Fuzhou-Xiamen high-speed railway, which has been put on track,"
He added that despite the horizontal rotation of 90 degrees, not even a single piece of glass in the bus station was damaged.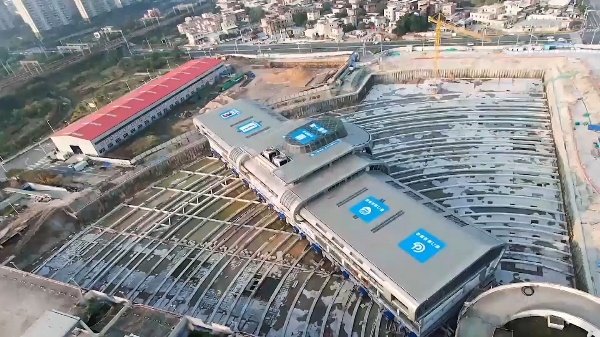 On September 6, this amazing feat was awarded a Guinness World Record for the longest arc rotation of a pivoted building.
What Do You Think?