US Warplanes Fly First Combat Missions Off Foreign Aircraft Carrier Since WWII
US warplanes have flown their first combat missions off a foreign aircraft carrier since World War II, as Marine Corps fighter jets launched from the UK's HMS Queen Elizabeth for operations against ISIS.
Ten F-35Bs from the Marines' Fighter Attack Squadron 211 are aboard the Royal Navy's new flagship, joining eight RAF F35B jets from the Royal Air Force's 617 Squadron.
It is the most 35Bs ever deployed together on one ship, and air operations over the Middle East began on June 18.
US planes haven't flown combat missions from a foreign warship since 1943, when they took off from Britain's HMS Victorious in the South Pacific during World War II.
The combat missions against ISIS are part of the United States' Operation Inherent Resolve, as well as the UK's Operation Shader. Military officials did not specify the location or target of the combat strikes.
Britain's Capt. James Blackmore, who commands the air wing aboard the Queen Elizabeth, celebrated the partnership between the US and UK.
'The level of integration between Royal Navy, Royal Air Force and US Marine Corps is truly seamless, and testament to how close we've become,' Blackmore stated.
Marine Corps Colonel Simon Doran, the US representative to the UK Carrier Strike Group said: 'U.S. Marine Corps aircraft supporting Operation Inherent Resolve from a Royal Navy aircraft carrier demonstrates how effectively interoperable our combined naval forces are.'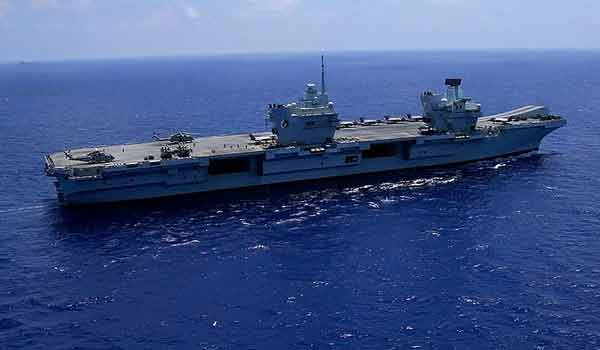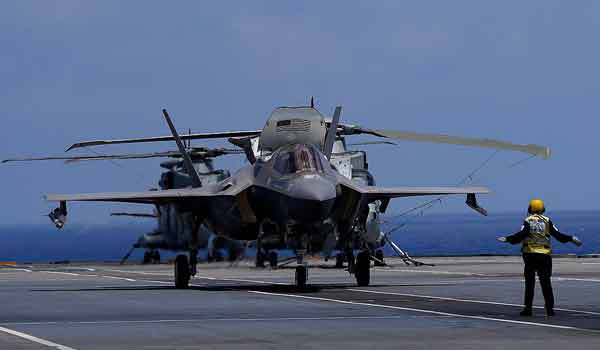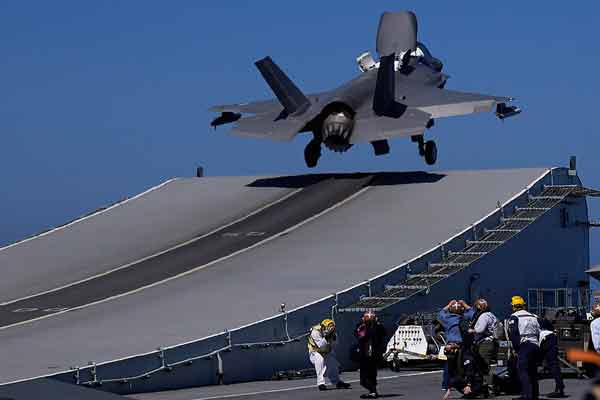 The $5billion, 65,000-ton HMS Queen Elizabeth is Britain's newest aircraft carrier and is also carrying out her first combat mission. Britain has previously been without an aircraft carrier since the HMS Illustrious was decommissioned in 2014.
The state-of-the art F35B stealth aircraft – which have the ability to land vertically – are being used over Iraq to look for other aircraft or unmanned drones and support troops on the ground.
The jets are also being used in anti-ISIS operations to carry out surveillance with its sophisticated sensor and radar systems.
The HMS Queen Elizabeth and its support ships, which include the US destroyer USS The Sullivans, departed the UK in May for its first operational deployment in a move that was set to outrage Russia and China.
It was also accompanied by six Royal Navy ships including HMS Defender and HMS Diamond, a submarine, 14 Royal Navy helicopters and a company of Royal Marines.
The carrier will remain in the eastern Mediterranean for two to three weeks before moving through the Suez Canal to continue with a seven-and-a-half-month deployment to India, South Korea and Japan.
The Carrier Strike Group will visit India, Singapore and then to Japan via the South China Sea.