Volvo Unveils Autonomous Garbage Truck (Kolekole) – Photo & Video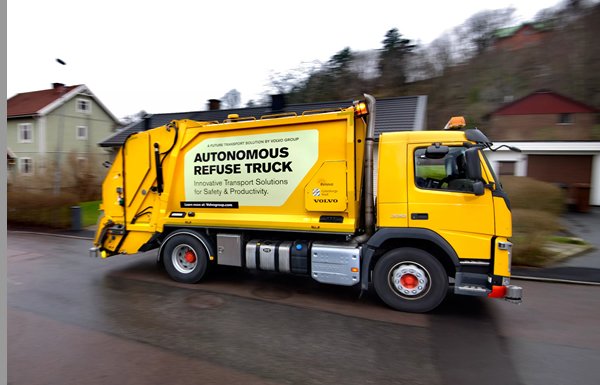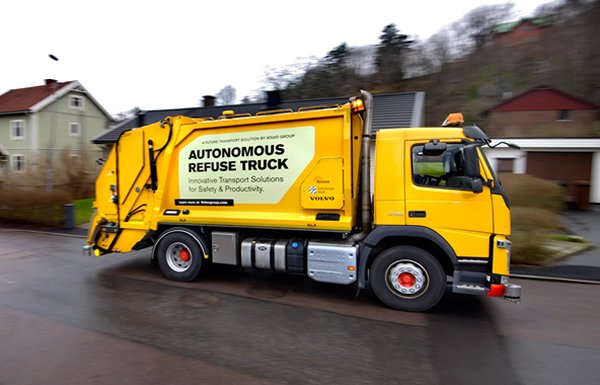 Volvo is taking the autonomous driving to the next level as they unveiled their autonomous garbage truck. Some countries are still using human beings that push kolekole trucks on foot around town while some other countries are going driverless.
They are currently working with the Swedish Waste Management Company (Renova) to deploy the trucks as soon as possible… just as they deployed dump trucks to Swedish mines in 2016.
This new truck would help reduce accidents during waste disposal. The truck would first be driven manually through an area by a driver.. then its sensors and GPS would map and store the details of the route. On the next visit, the driver can switch the truck to autonomous mode and it drives itself.
Volvo knows that reversing down a busy or narrow street is a huge risk drivers undertake.. and they think their autonomous trucks with 360 degree cameras are safer.
This project will make refuse collection safer, reduce driver's strain, reduce fuel consumption as well as emission.
Nice job from Volvo.
Related post: Mercedes Benz Self Driving Bus Unveiled (Photos)