VW,BMW & Daimler Under Fire For Testing Car Exhaust On Monkeys Caged In Gas Chambers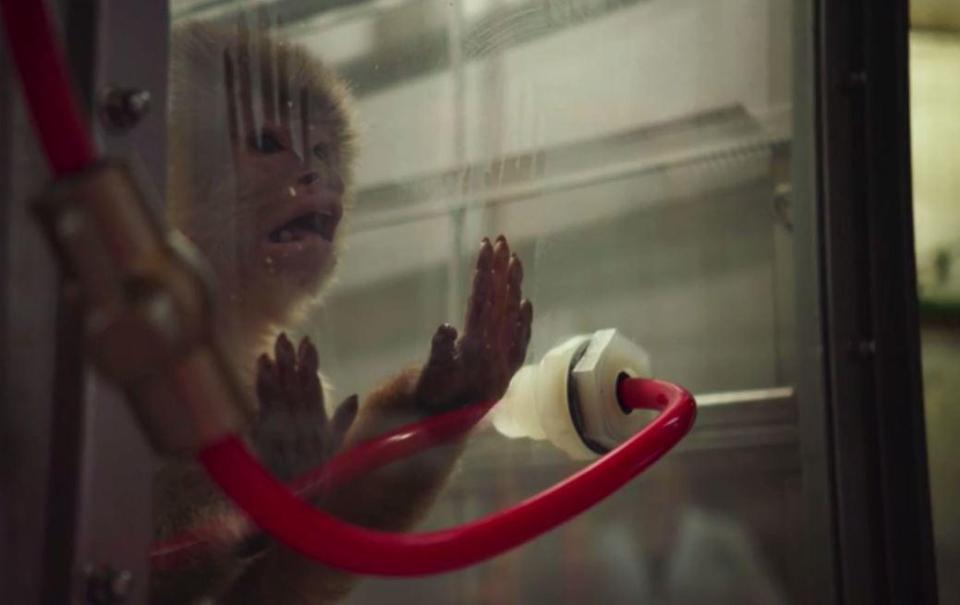 The German government has denounced experiments funded by German carmakers in which humans and monkeys reportedly inhaled diesel exhaust fumes to try and prove their diesel engines were clean.
Dirty Money revealed that in 2014, Volkswagen, Mercedes (Daimler) and BMW provided all the £500,000 fundings for the EUGT, which was established in Berlin in 2007 and disbanded in June 2017.
The Lovelace Respiratory Research Institute (LRRI) in the US state of New Mexico was commissioned by the EUGT to use humans pedalling on exercise.
But the study was changed to feature 10 monkeys squatted in airtight chambers, inhaling fumes from a diesel VW Beetle as cartoons were shown on a screen. The car used in the experiment was equipped with illegal cheating software.
The research started in 2014 and was designed to counter a 2012 decision by the World Health Organization to classify diesel exhaust as a carcinogen(can cause cancer).
Another study, according also tested the fumes on 25 humans. The volunteers at the University Clinic Aachen reportedly had to inhale nitric oxide before being examined for side effects.
The findings were never published and all three car makers have now distanced themselves from the testing process.
Volkswagen Group said "We know that the scientific methods used by EUGT were wrong and apologise sincerely for this. Animal testing contradicts our own ethical standards".
BMW said it "does not carry out any animal experiments" and had no role in the design of the diesel studies.
Daimler the parent company of Mercedes Benz said "the animal experiments were "repulsive".