Watch Dozen Cars Sent Floating Down A River In New Jersey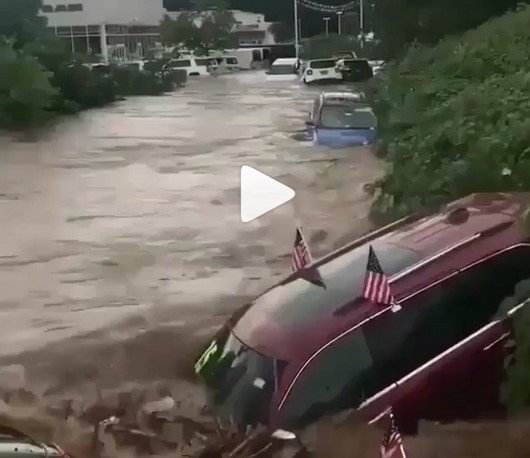 Water is one of the most destructive forces of nature. Watch what it did to these cars.
This happened in New Jersey. Almost a dozen cars were sent floating down a river in Little Falls, New Jersey after a dealership was flooded Saturday evening.
You can see some of the cars with their sticker prices as they collide on each other and float down the Peckman River.
It's a pity.