Watch How A Father Rushed To Save His Son From A Burning Race Car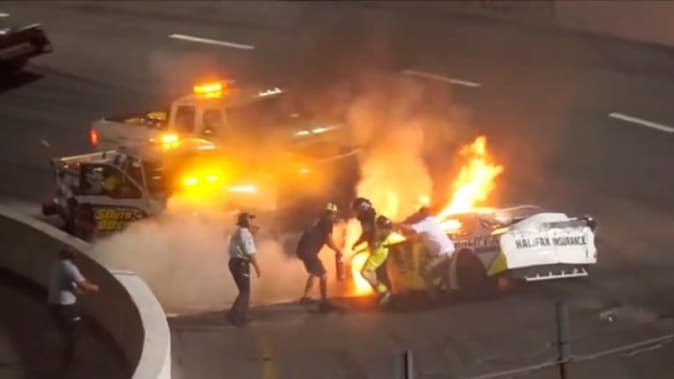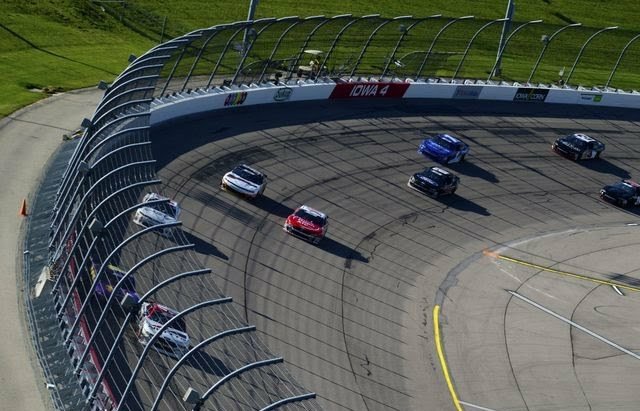 Mike Jones' No.39 car burst into flames on Father's Day after colliding with another car at a NASCAR-sanctioned race outside South Boston, Virginia.
Before any help could come from the safety crews,his father and crew chief, Dean Jones, was the first person on the scene to help his son climb out of the burning car.
He reached into the burning car to pulled the trigger to activate the in-car fire suppressant system before safety crews arrived on the scene about seven seconds later.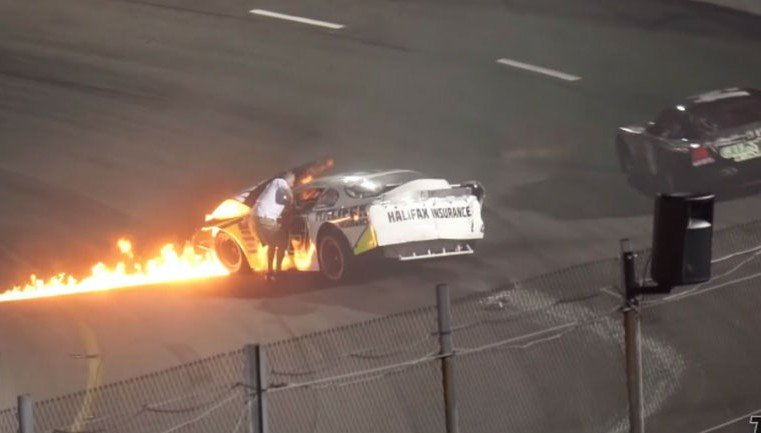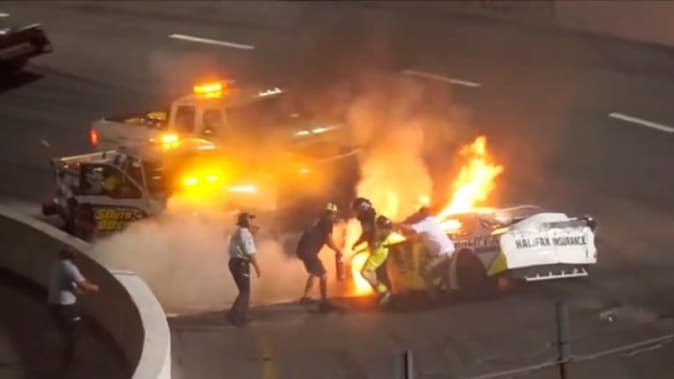 He said :
"I just had a single focus: Getting my son out of that burning car". 
"Nothing else mattered."
But the South Boston Speedway thinks otherwise and will punish the father for running into the racetrack which violates track policy.
The sanctioning body wants to make sure there is a clear path for emergency vehicles to reach the scene during an accident.
They said :
"Mr. Jones will not be fined nor suspended".
"He has been placed on probation through the end of the year.
"We have sat down with Mr. Jones and discussed what transpired on Saturday, and he fully understands our position on non-safety personnel entering the track surface during an event. We are all grateful that there weren't any injuries, and we look forward to getting back to racing."
Can you really blame the father for following his fatherly instincts?