Watch:Volkswagen All-Electric Car Sets New Records At The Pike Peak's 156 Corners Hill Climb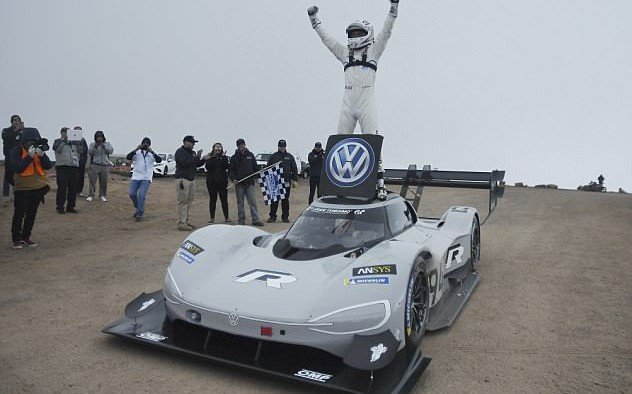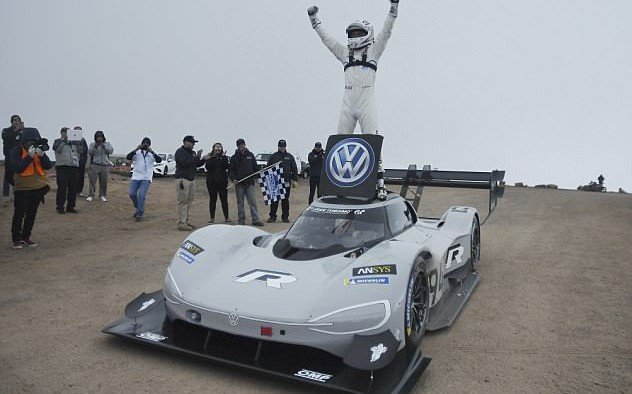 The Volkswagen's prototype electric I.D. R Pikes Peak has smashed the time record at the 2018 Pikes Peak International Hill Climb by 16 seconds with a time of 7m.57.148s.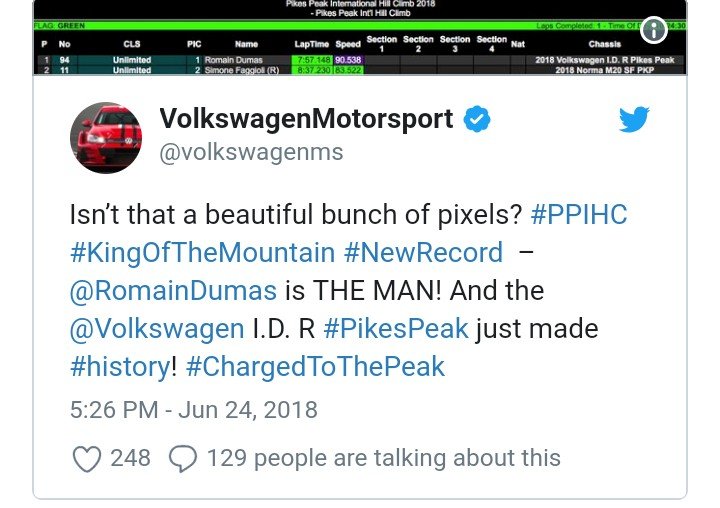 Pikes Peak International Hill Climb also known as The Race to the Clouds is an annual motor race in Colorado,US ,where competitors are allowed to attempt the race once .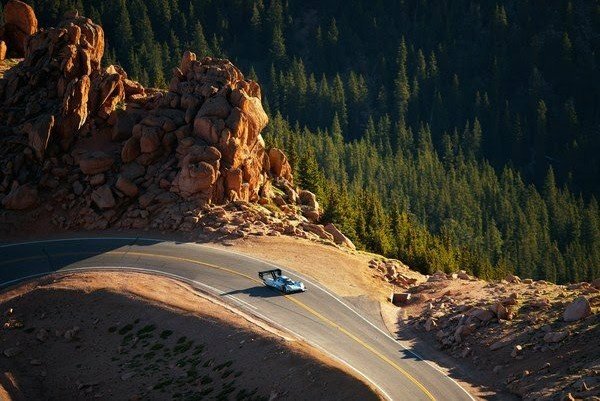 Romain Dumas raced the prototype Electric car from 4,720 ft (1,440 m) to 14,110 ft (4,300 metres) above the sea level , twisting around the 12.42 miles, 156 corners race track .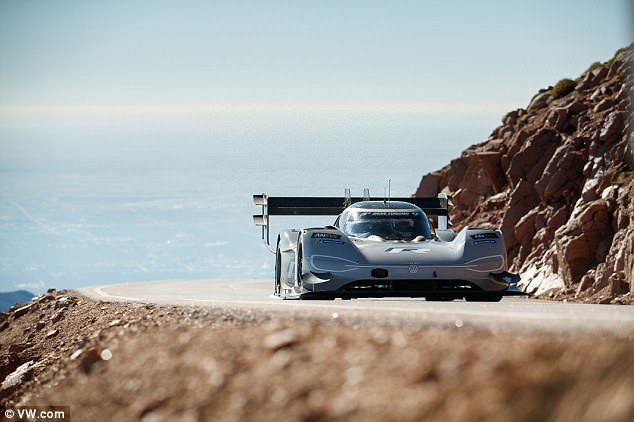 It breaks the electric car record by a minute and also the overall record time of 8m.13.878s that was set in 2013 by Sebastian Loeb with a modified 3.2 litre V6 Peugeot 208 T16.
The 680 horsepower Volkswagen prototype EV is powered by 43-kWh battery pack and will go from 0 to 62 mph in 2.25 seconds.