Watch Man Washing At The Middle Of The Road In Festac Lagos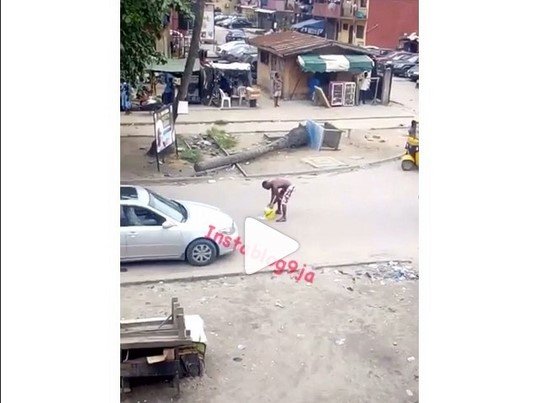 When you think you've seen it all.
People are just angry in this country. You can see the man comfortably washing his clothes at the middle of the road.
This happened at 23 road, Festac, Lagos.
I'm thinking this is just a game – truth or dare.