Watch South African Police Woman Struggling To Mount And Ride Her BMW K1600 Motorbike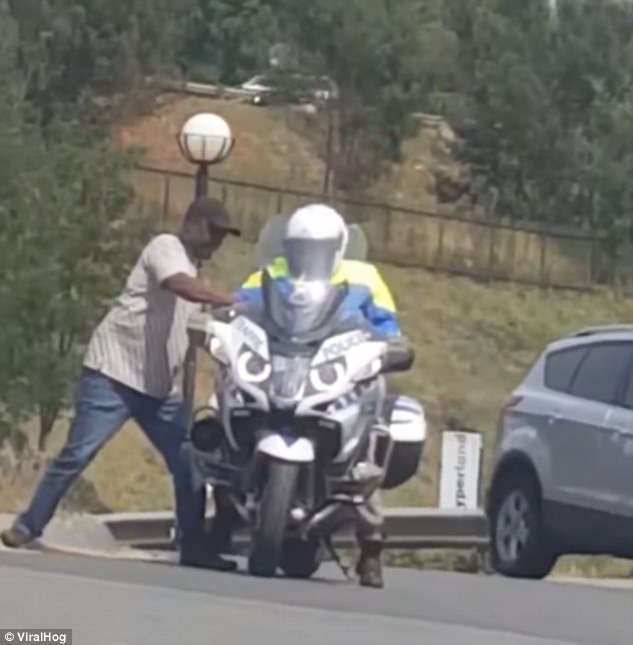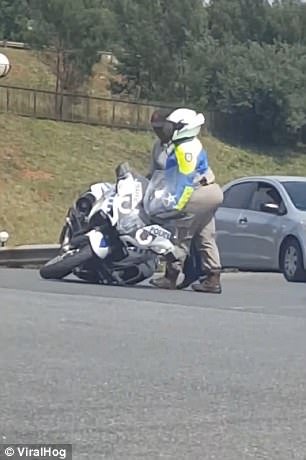 A motorcycle cop recently made waves on the internet after being caught on camera in an embarrassing situation. According to reports, this video was captured in South Africa.
South Africa's motorcycle police have a pretty fearsome reputation,in addition to been able to ride their motorcycles. But this particular cop doesn't look nearly as frightening and talented,and one doubts if she can hunt down a criminal.
The video starts off with the officer seemingly unable to lift her bike off the side stand.She can't reach the floor, she can't handle the weight of the bike, and it looks like a recipe for disaster.
In the video,a good samaritan and a member of the public come to her aid to give her a helping hand while the cop tries to get a handle on her service vehicle.But even with the extra pair of hands the whole situation still results in failure.
After dropping the motorcycle completely, the unlucky police officer eventually manages to get the bike upright, back on it and manages to pull away and out onto the road.
I think her bosses need to do the police department a favor and put this policewoman on a motorcycle more suited to her size and stature.
Hopefully they provide a whole lot more training than this officer received.
Still, it's pretty funny to watch regardless of who's at fault.
As funny as it is, and as easy as it is to make fun of this poor police woman,it's good to point out that policewomen around the world are been allowed to patrol with motorbikes.
So do you think the Nigeria Police Force should also allow the policewomen to patrol the streets with motorbikes?