The World Greatest Drag Race 8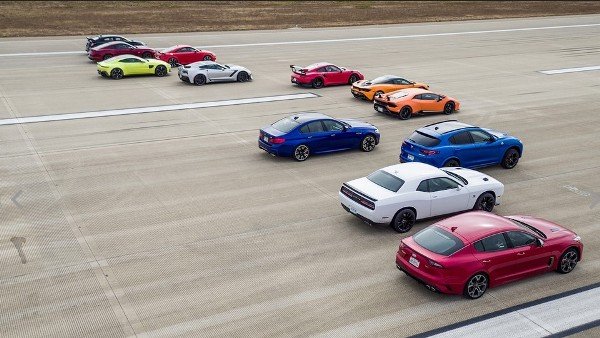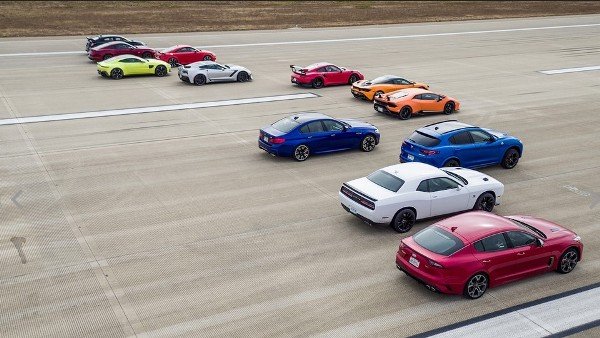 This is the 8th version of the World Greatest Drag Race organized by Motor Trend. In this World Greatest Drag Race 8, 12 cars are raced on the tarmac just for a quarter-mile. 12 powerful cars are contending and there can only be one winner.
Below are the 12 cars that raced on the tarmac;
1. 2018 Honda civic Type-R (306hp, 296lb-ft)
2. 2018 Ford Mustang GT (460hp, 420lb-ft)
3. 2018 Audi TT RS (400hp, 354lb-ft)
4. 2018 Aston Martin Vantage (503hp, 505lb-ft)
5. 2019 Chevrolet Corvette ZR1 (755hp, 715lb-ft)
6. 2018 Porsche 911 GT2 RS (690hp, 533lb-ft)
Checkout The 9 Oldest Auto-Makers In The World
7. 2018 McLaren 720S (711hp, 568lb-ft)
8. 2018 Lamborghini Huracan Performante (630hp, 442lb-ft)
9. 2018 BMW M5 (600hp, 553lb-ft)
10. 2018 Alfa Romeo Stelvio Q4 Quadrifoglio (505hp, 443lb-ft)
11. 2019 Dodge Challenger R/T (485hp, 475 lb-ft)
12. 2018 Kia Stinger GT (365hp, 376lb-ft)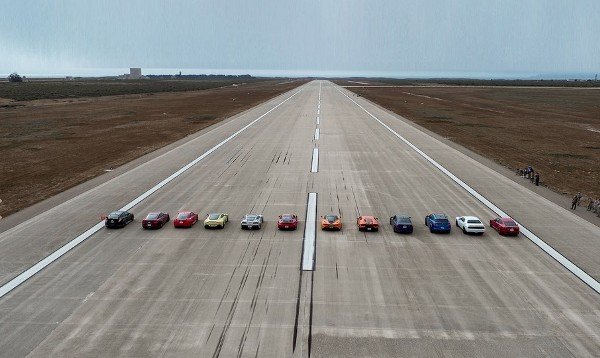 Before watching this race, what are your predictions?
Watch the race