Wealthy Igbo Man Buries His Father In A Brand New N32 Million BMW SUV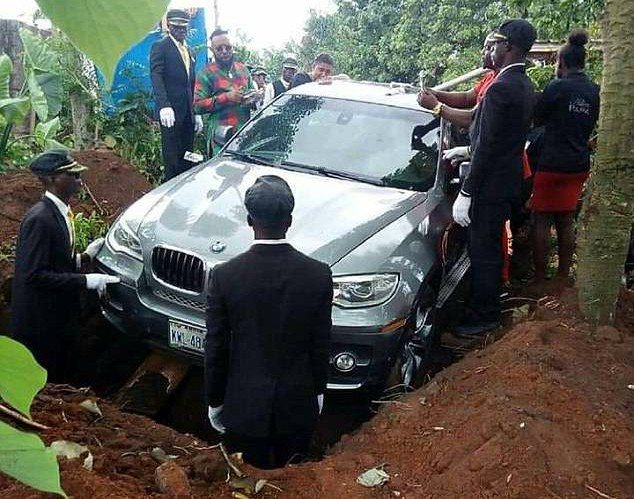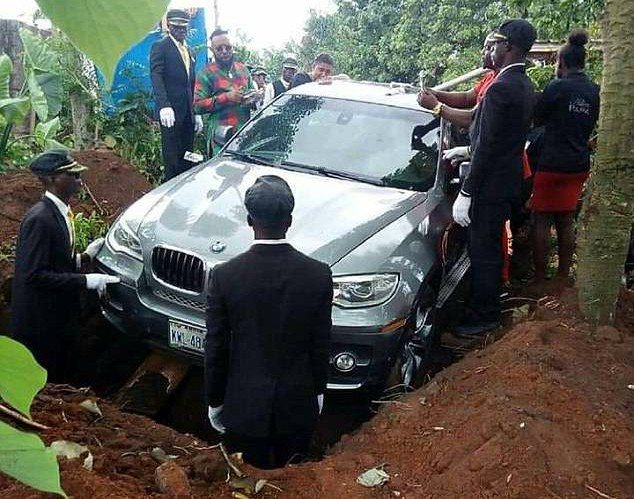 Yes, the picture above is not from a Nollywood movie scene. A wealthy igbo man named Azubuike from Ihiala, Anambra , fulfilled his promise by burying his father in a brand new BMW SUV in his village graveyard.
His old father died before he could fulfill his promise of buying him a flashy car.
So instead of seeing his beloved father off with a coffin, he did the unthinkable by burying him in a brand new BMW SUV .
His home town, Ihiala in Anambra state ,once boasts of one of the richest man in Nigeria . The late billionaire, Chief Victor Nnamdi Okafor, the Eze Ego (King of Money) I of Ihiala was a car freak and had countless of exotic cars when he was alive.
He is not the first igbo and definitely won't be the last to do this. Back in 2015 , an Enugu billionaire also buried his mother in a brand new Hummer SUV.
Hmmmm!!! Too much money